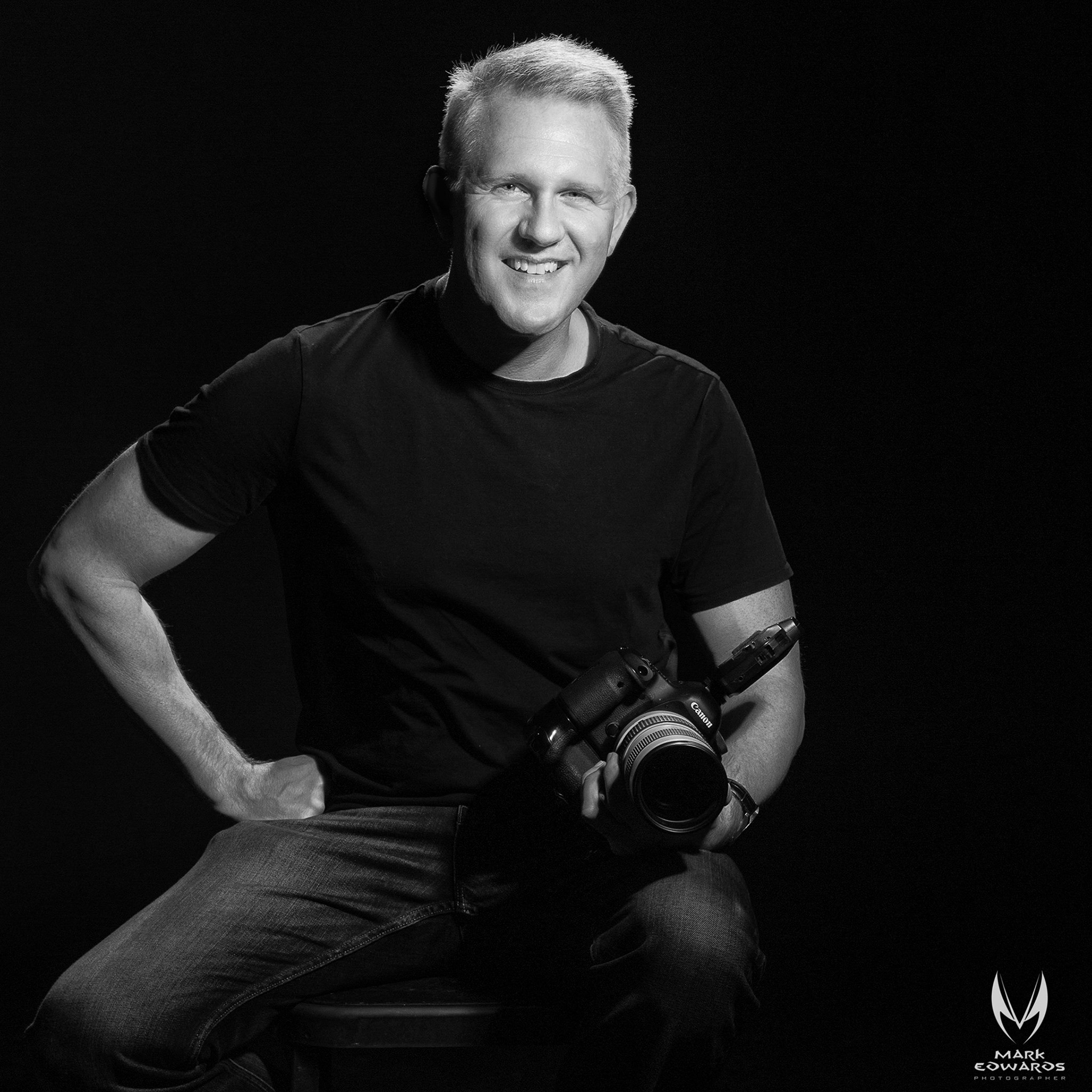 My name is Mark Edwards and I'm a Photographer in Los Angeles. I'm a huge fan of popular culture, which has led me to shooting, events & conventions and even for commercial brands (I.P.).  
Growing up in the late 70's & 80's, like most kids in my generation, I've been heavily influenced by movies and television, so my photography style tends to be bold, dramatic, and sometimes cinematic. I'm a big proponent of shooting everything "In Camera".  In other words, I don't add lots of special effects and fake superimposed environments to my photos.
It's always been my practice that you're more than welcome to bring a friend, family member or significant other to your photo shoot.  I always encourage a collaborative and comfortable atmosphere on location or in the studio.  
You can reach me at 310-663-0712 or if you prefer to send me a direct email:  fstop@markvfx.com
My Photography Clients Include:
Lucasfilm *Official Star Wars App
Reed Pop Enterprises NYCC & Star Wars Celebration
Her Universe/Hot Topic: Her Universe Fashion Show
UD Replicas
Ryan Crain Design
Disney XD 
DKA Talent Agency 
Sundance Film Festival
Busan Korea BIFF Film Festival
La Banda
KW Designs
Health Insurance Brokers
Therapeutic Associates Physical Therapy
Bag Depot
Moon Valley Nurseries
Zero Gravity Fitness
Please click on the Client Reviews tab on my website to read what others say about me.
Gear:  I shoot on a Canon 5D MarkIV and use a variety of L and Prime Canon lenses for all of my projects.
If you have a company product, a public relations & pop culture media event, fashion line, or a promotional campaign, I want to shoot for you. Please contact me here on my website! I look forward to hearing from you!
I am a member of the PPA (Professional Photographers of America).  I'm a  vetted, insured, and verified photographer for Disney and set up officially in the APEX system.