It's #Noirvember  and I'm showcasing my Black & White photography in the Film Noir/Old Hollywood Style.  You can book a photo session with me in this style!  Just go to the "Book a Photo Session" tab on my website!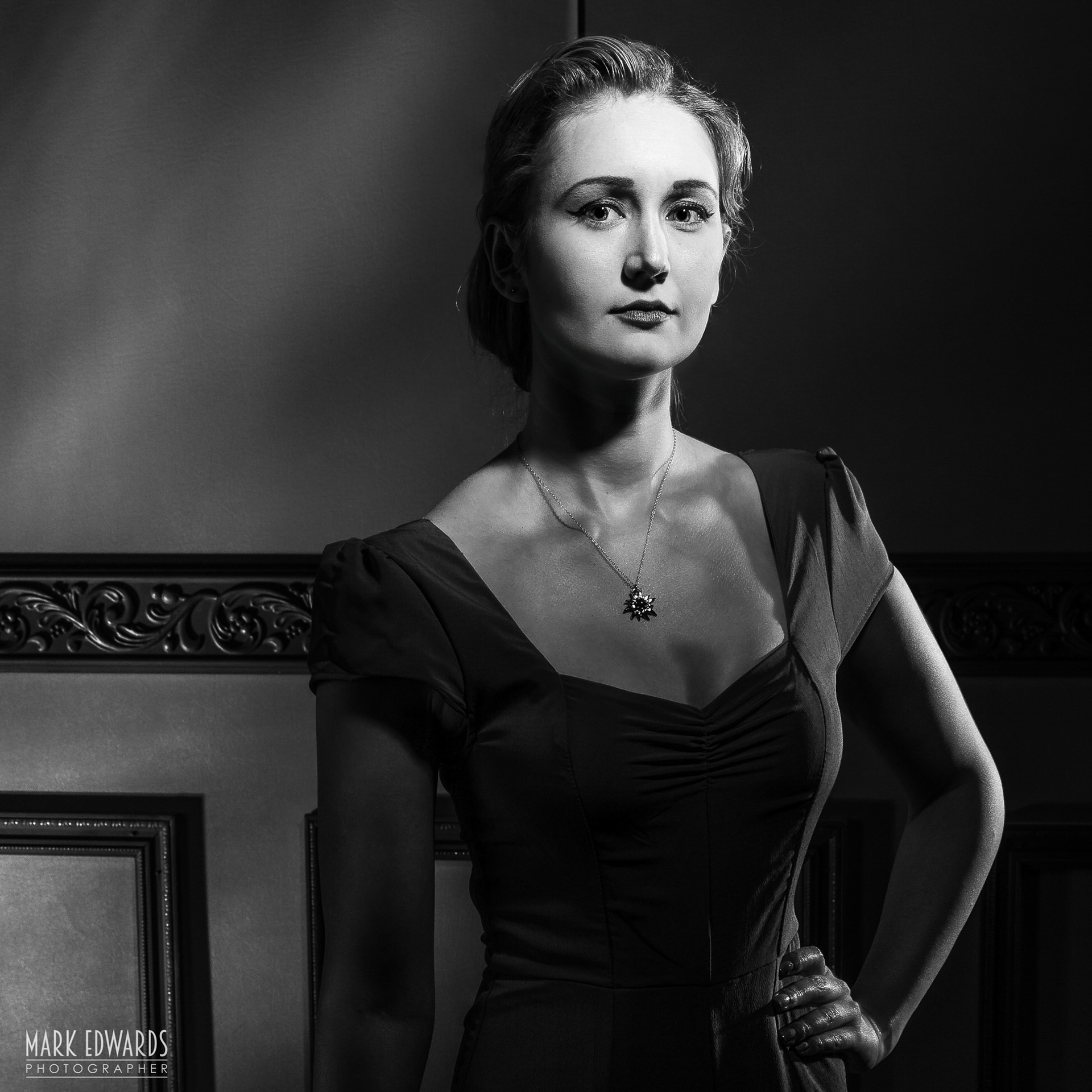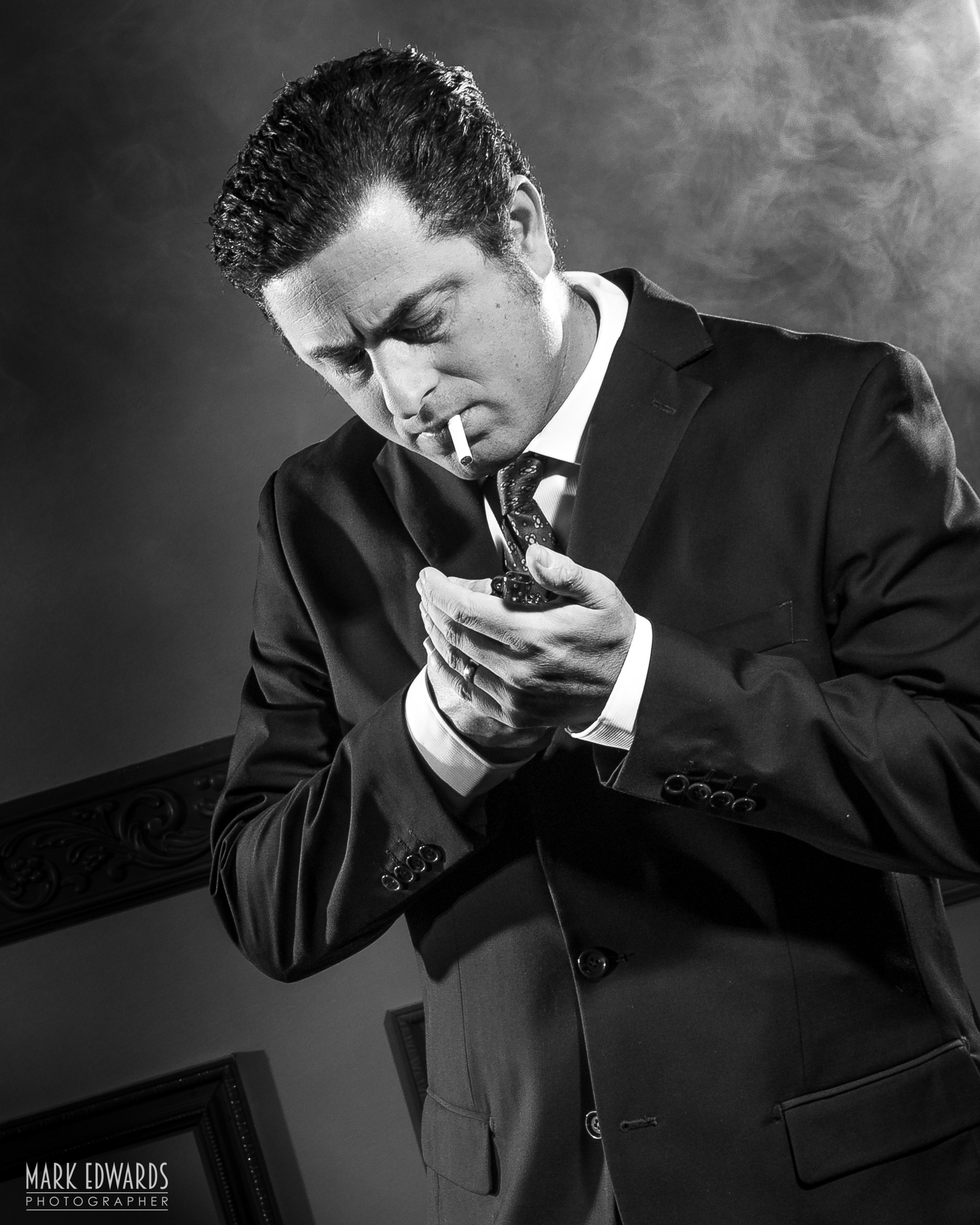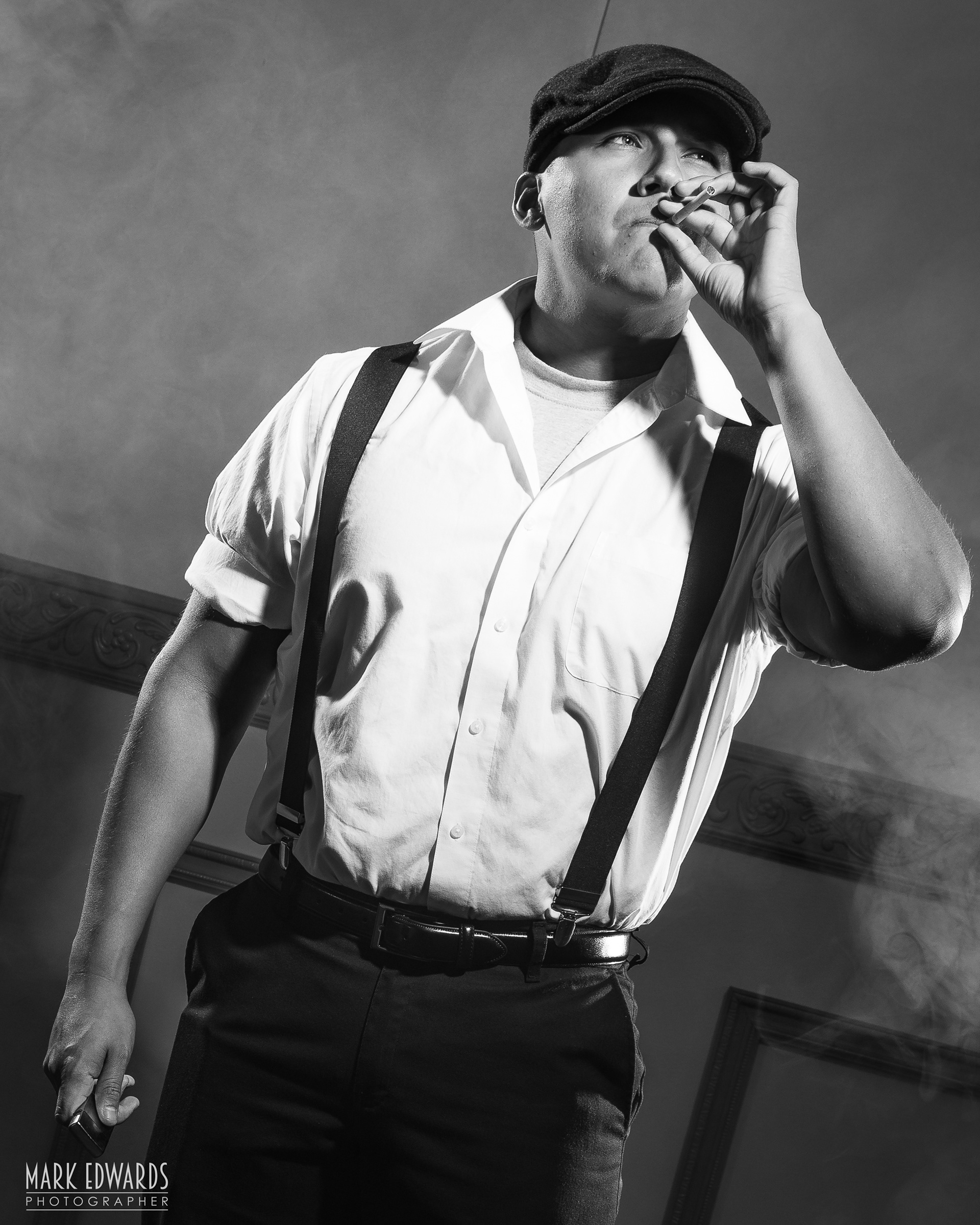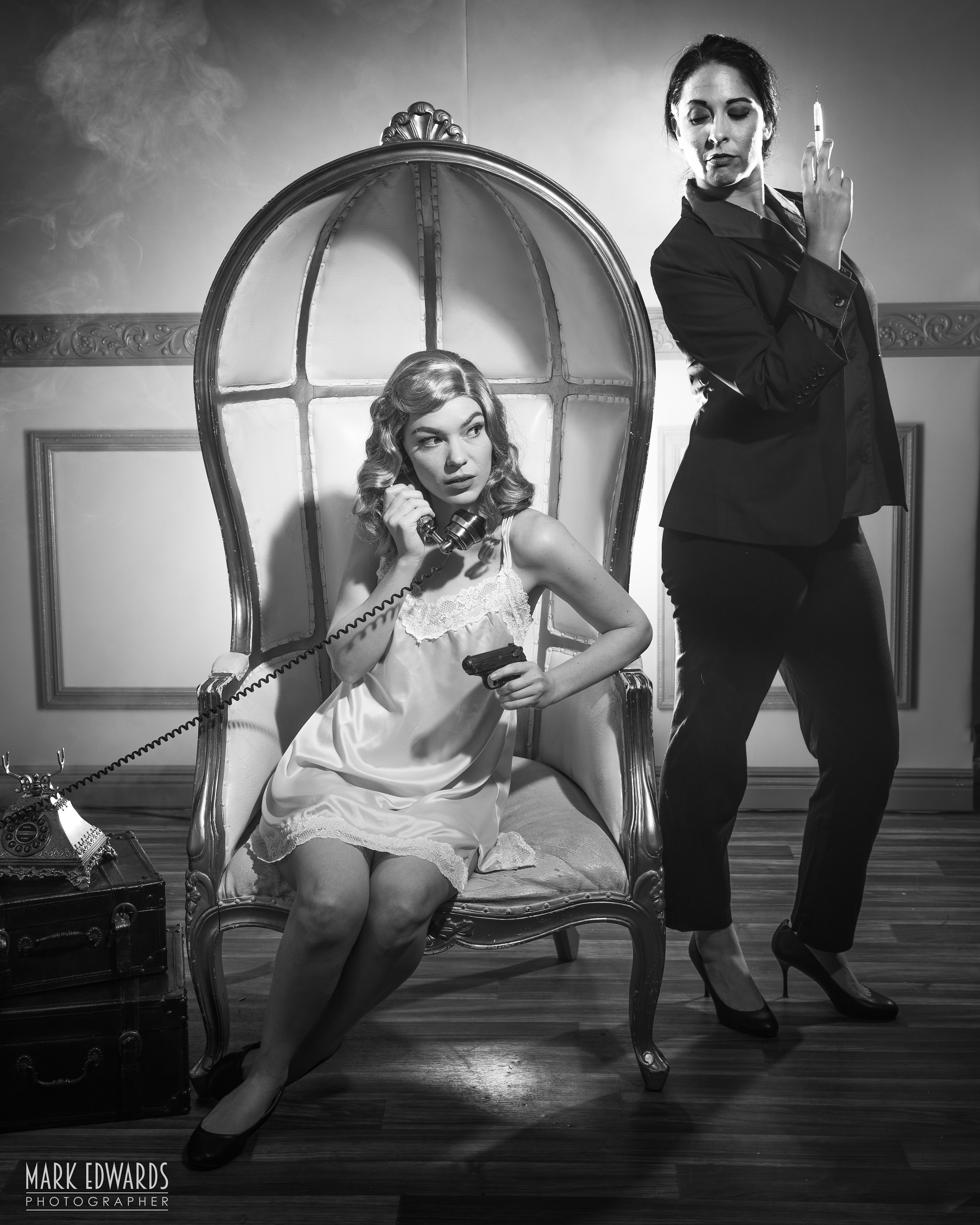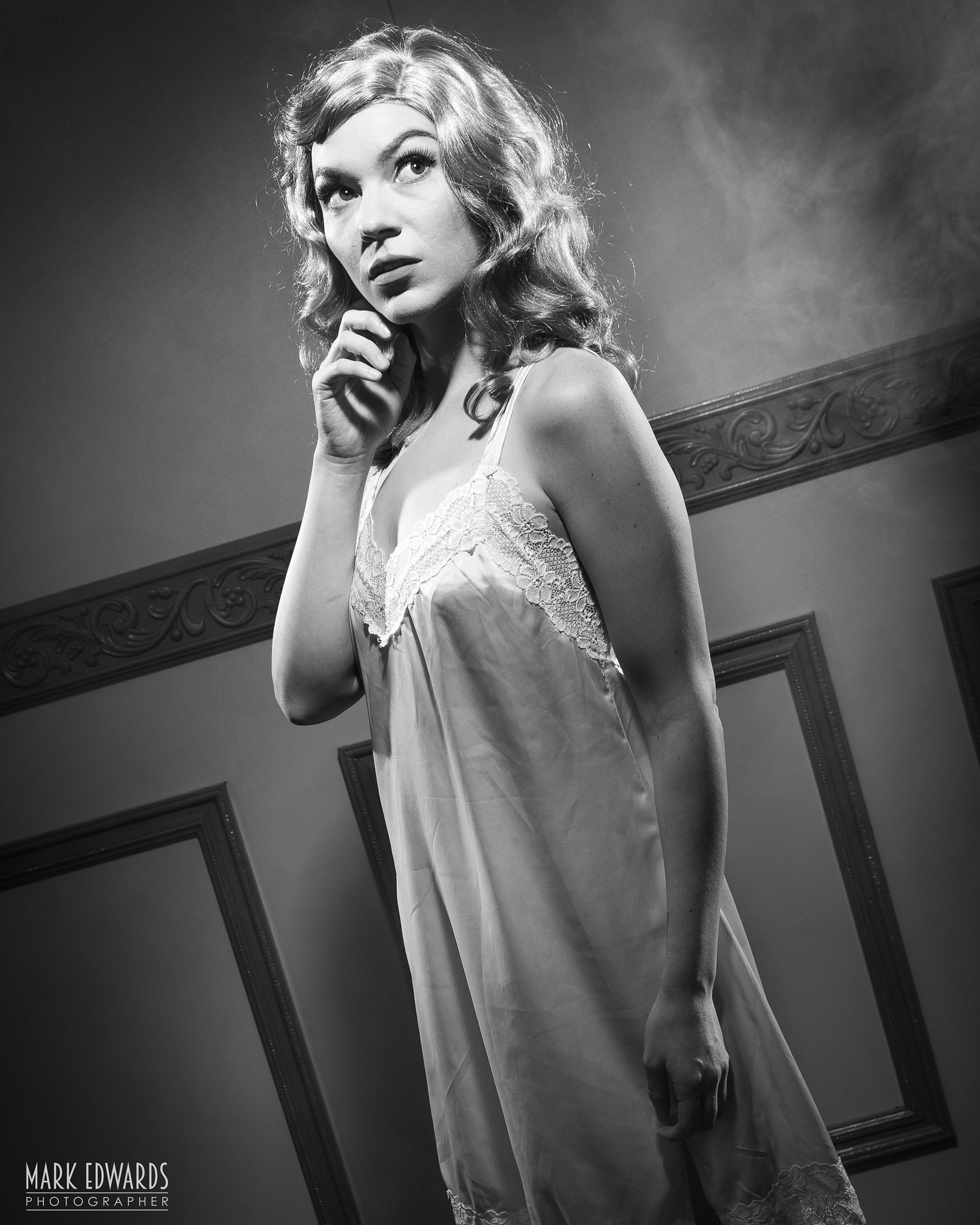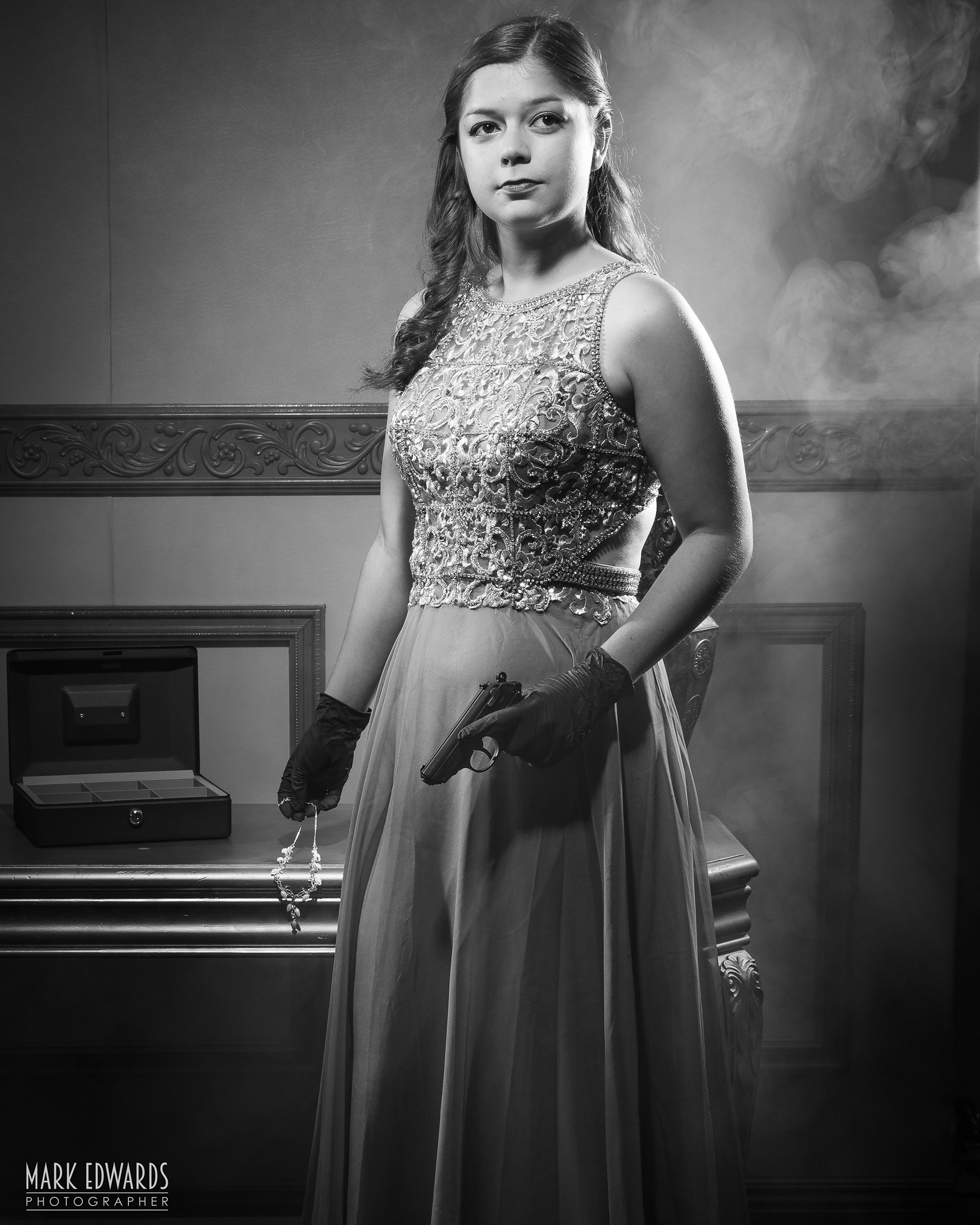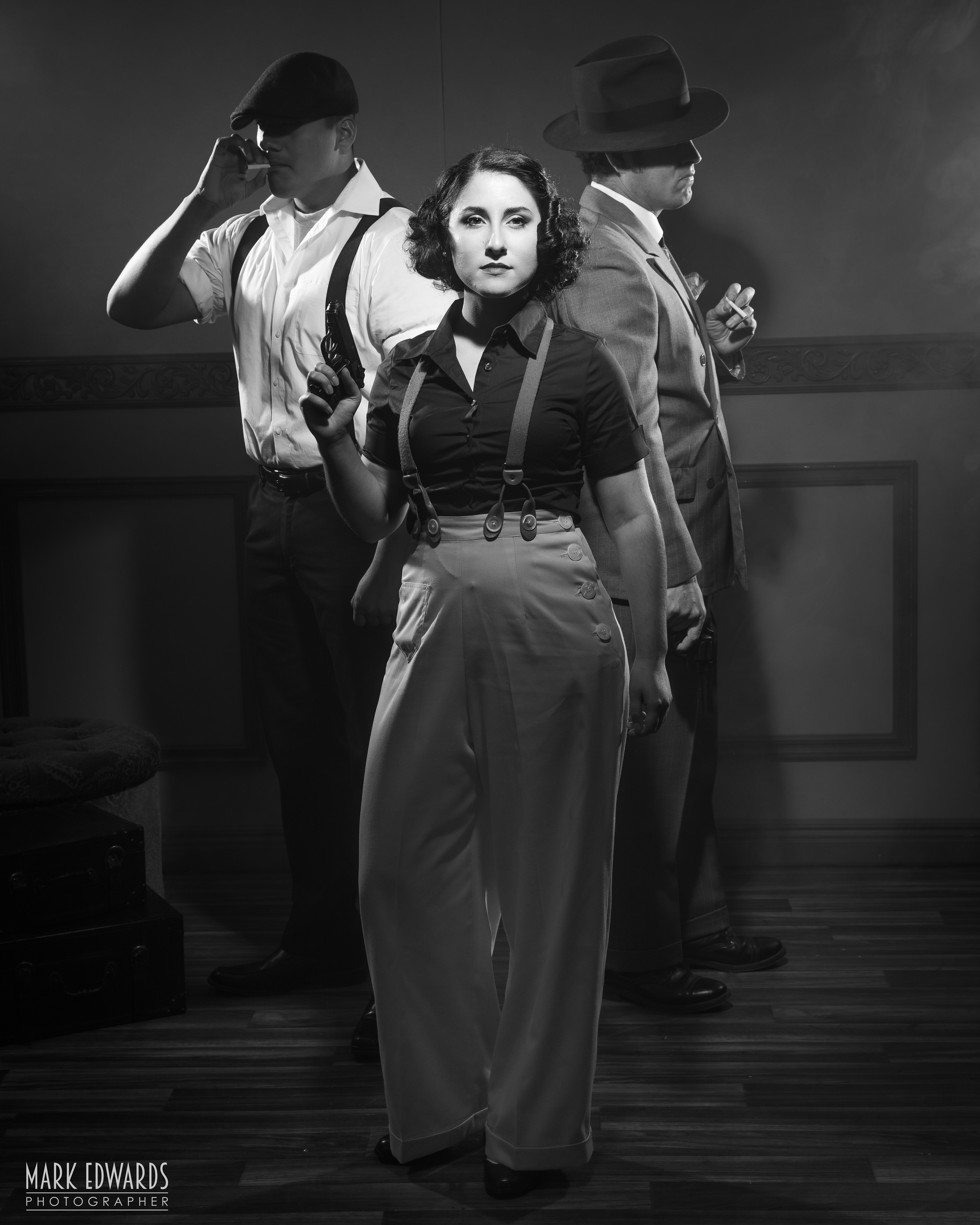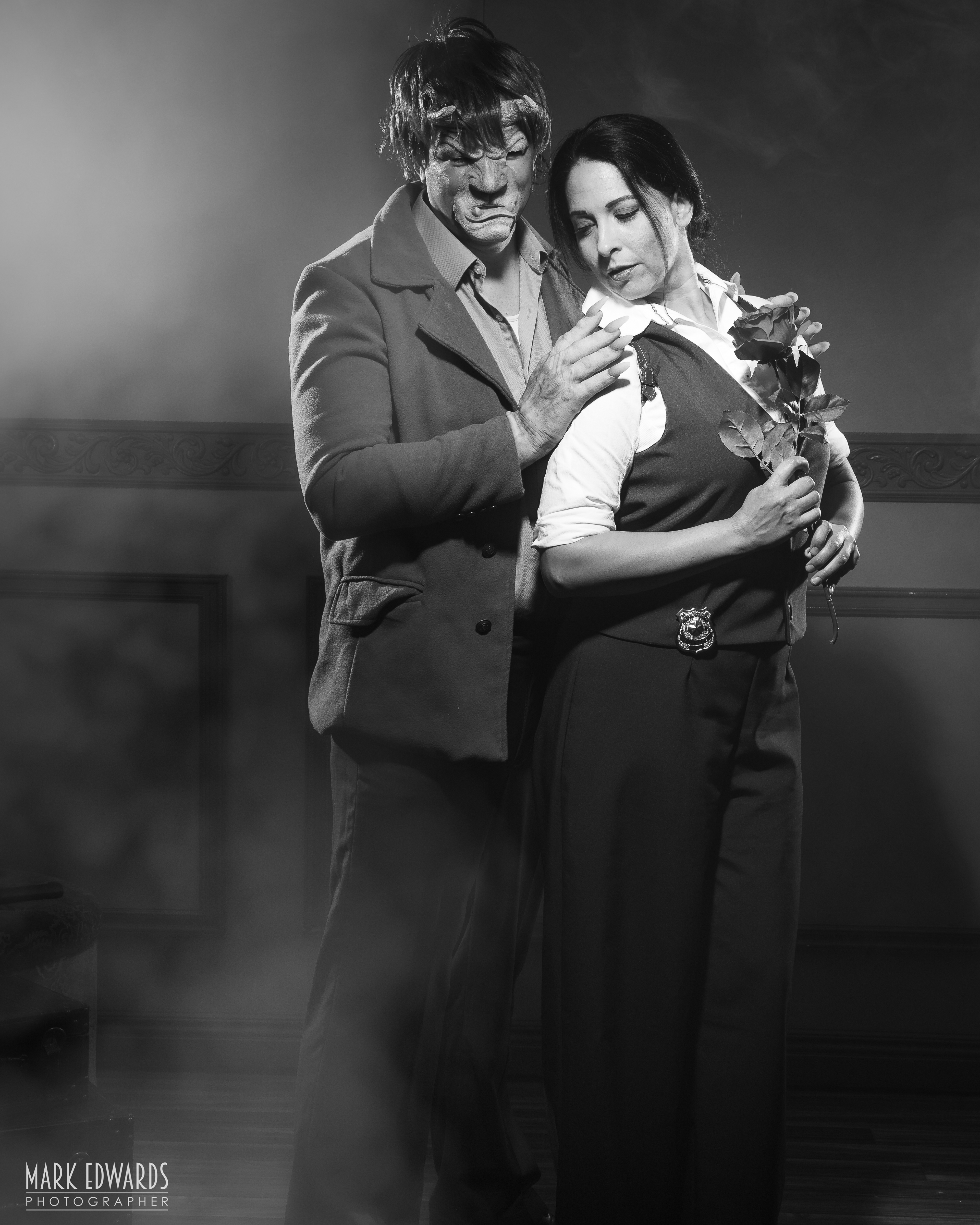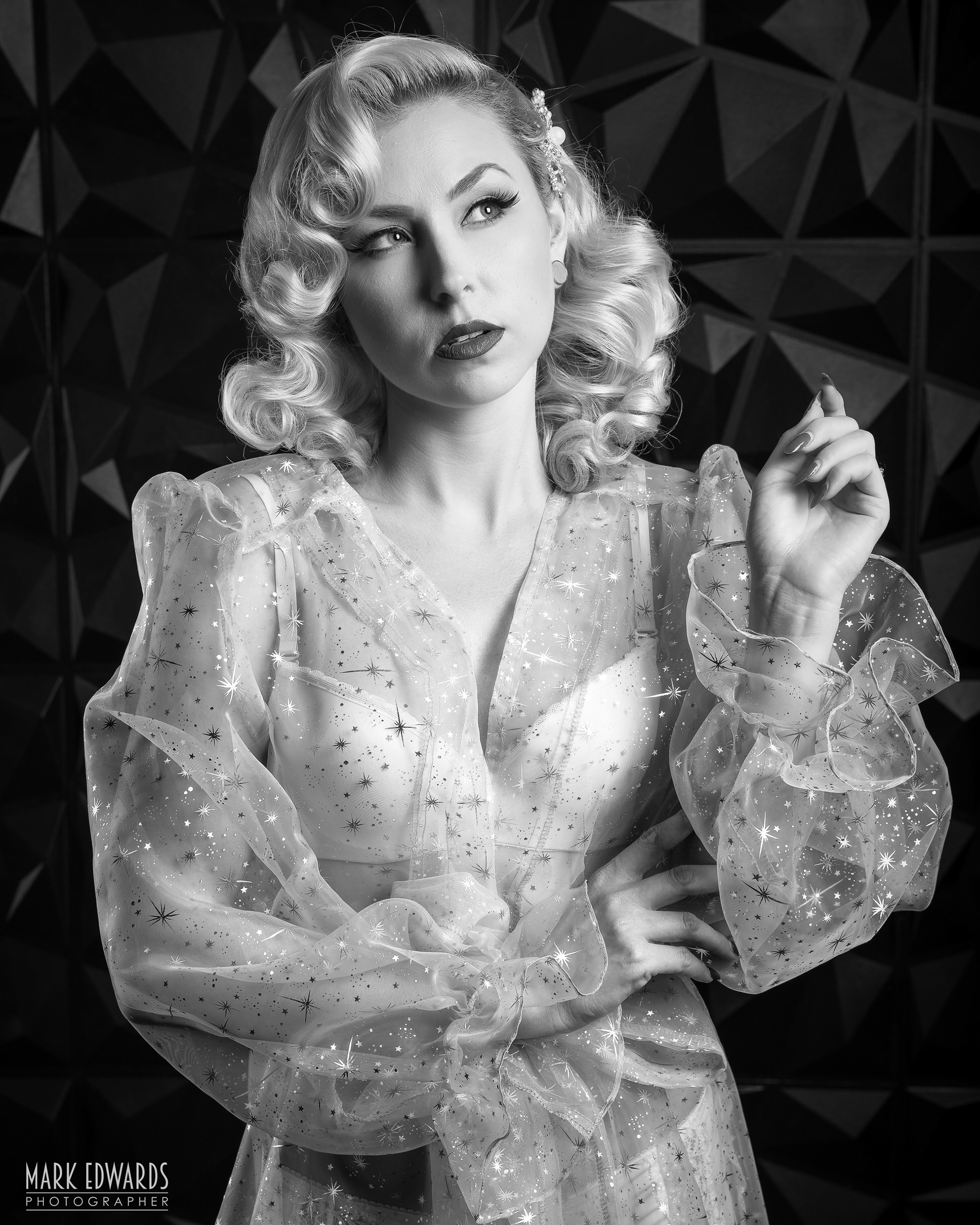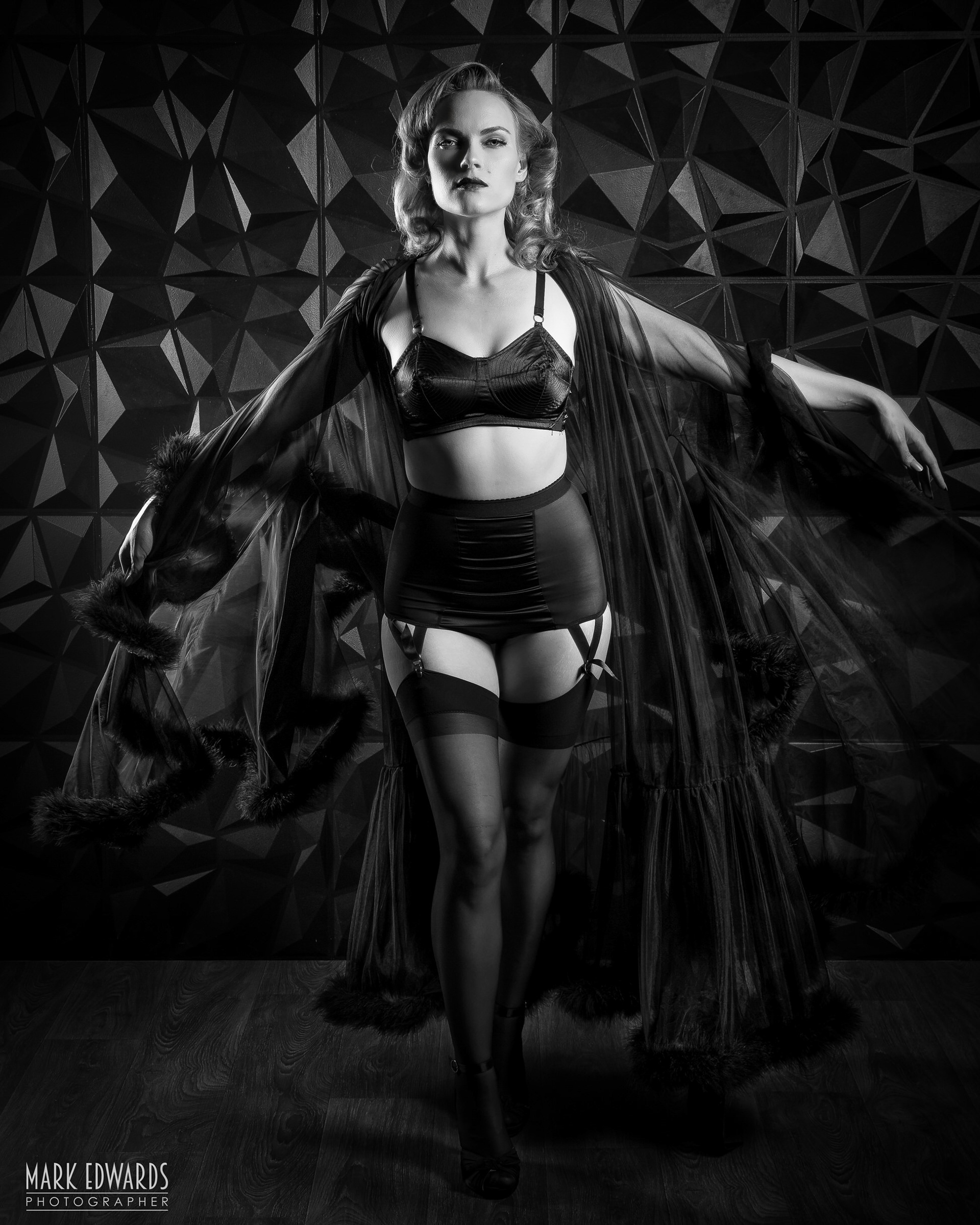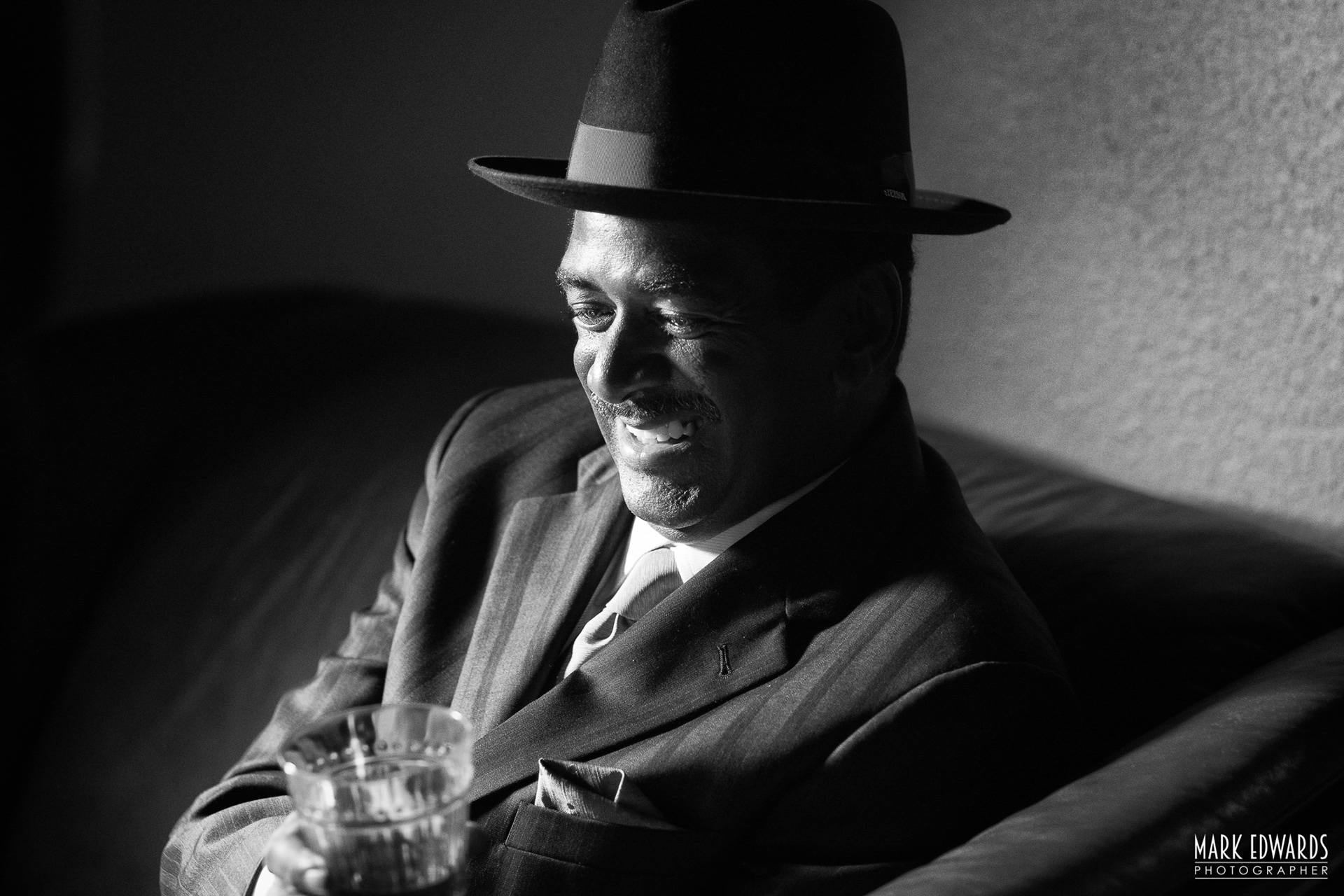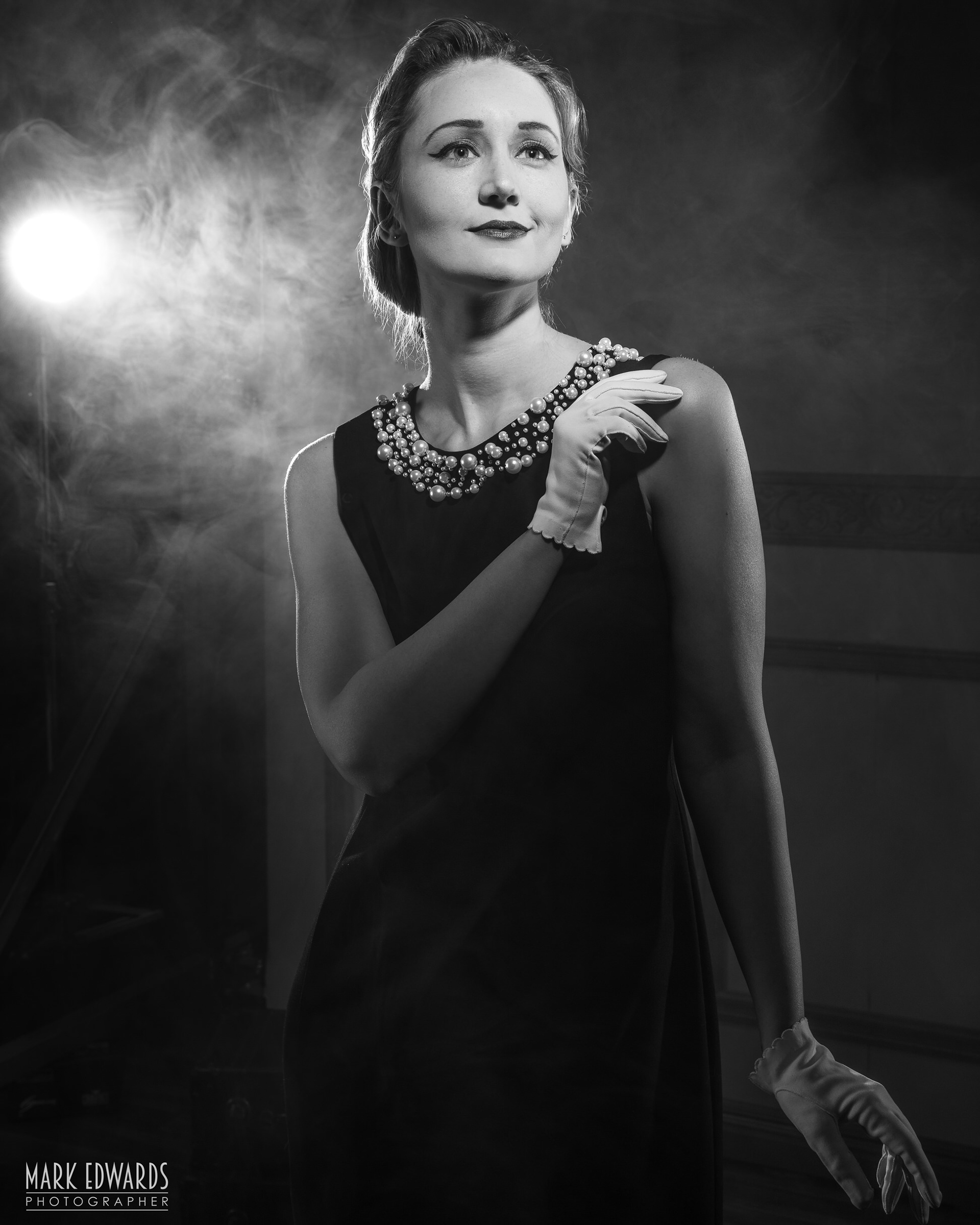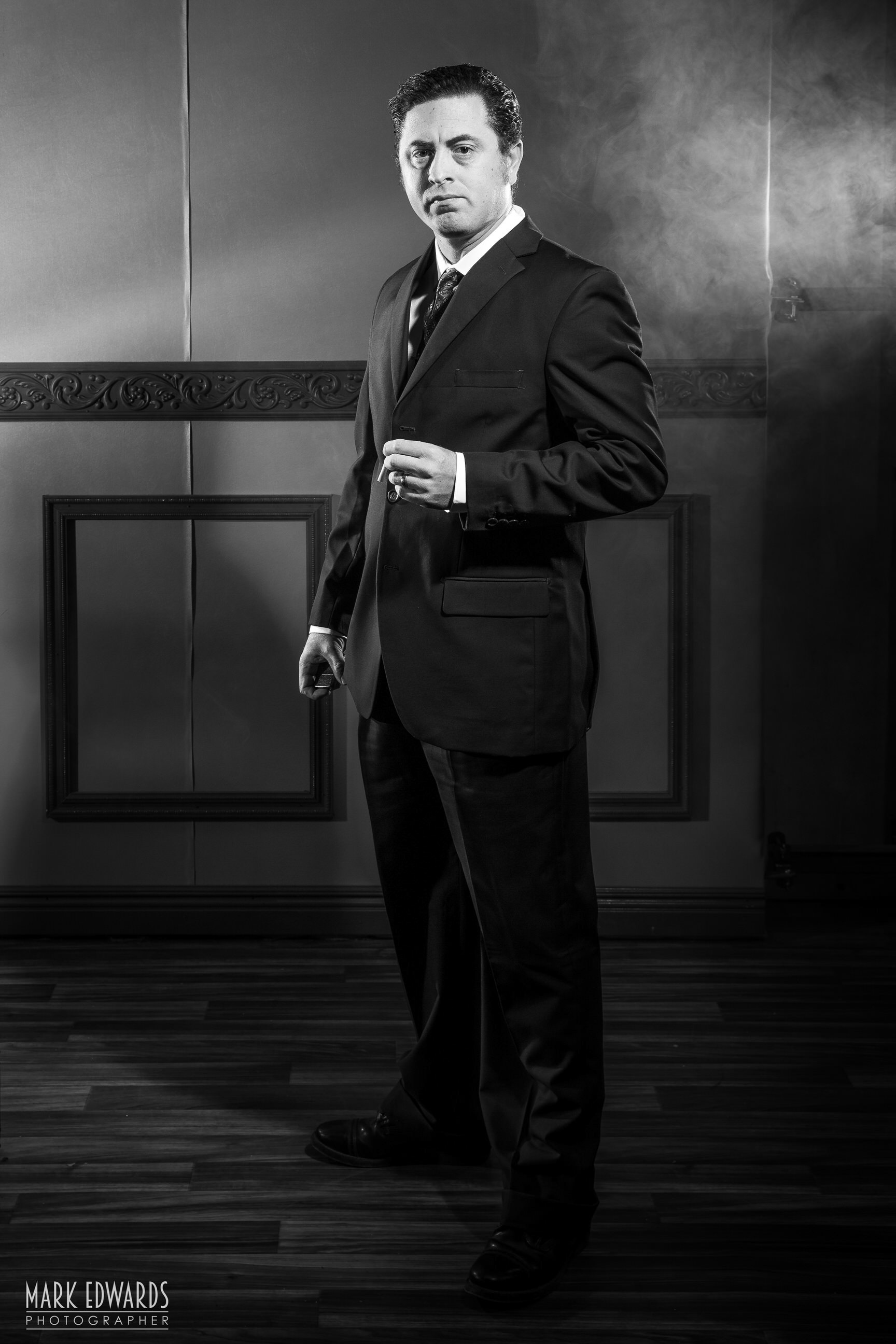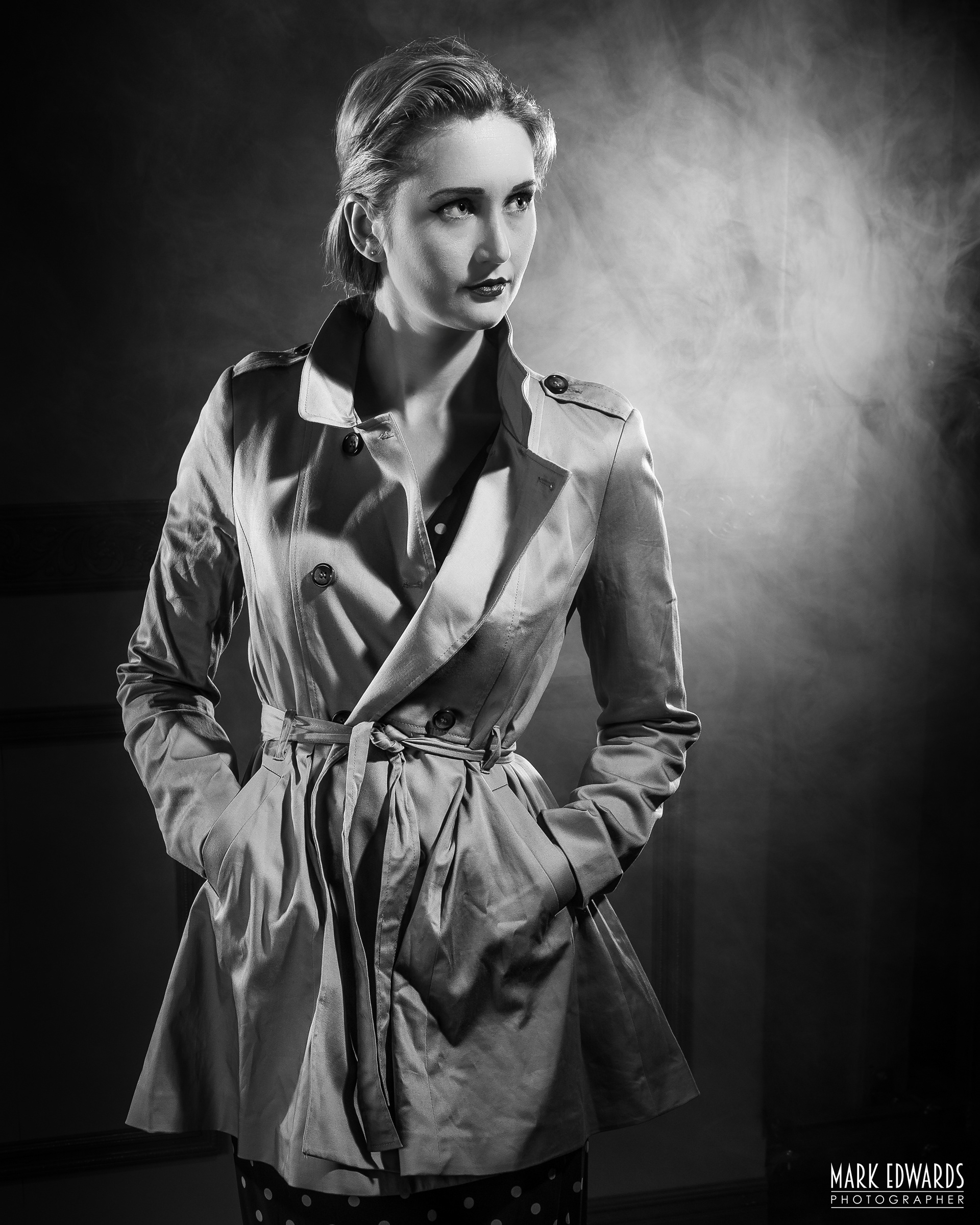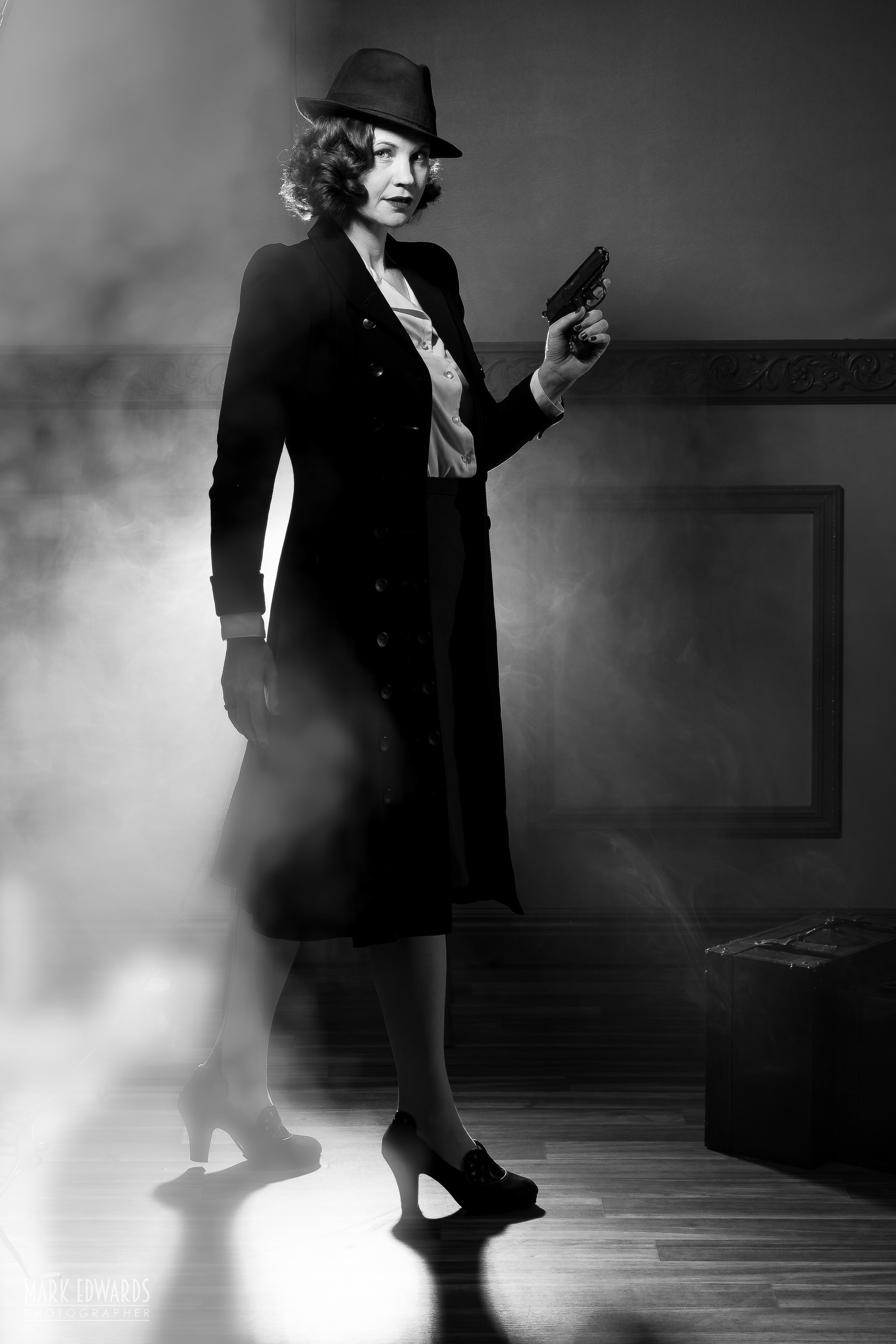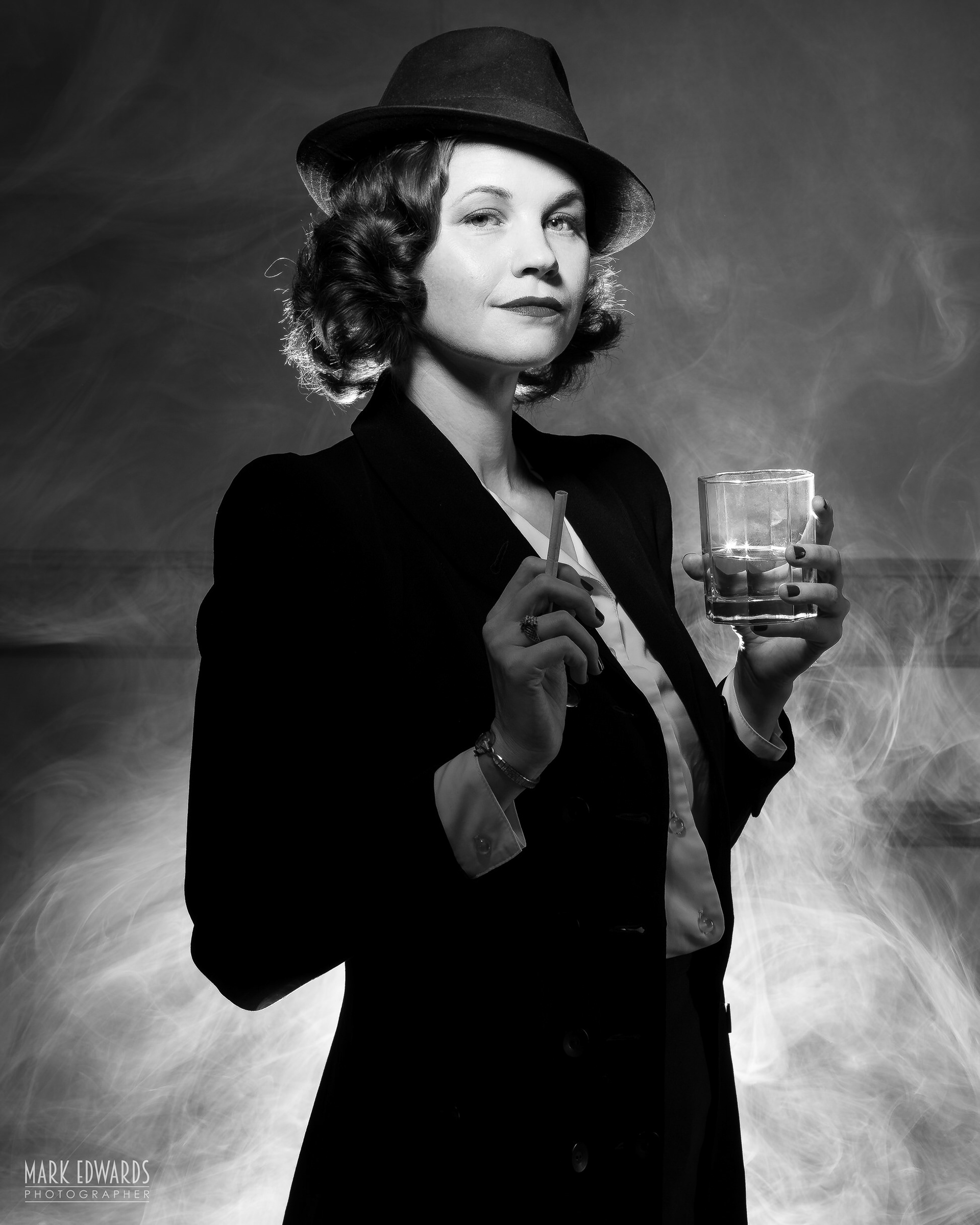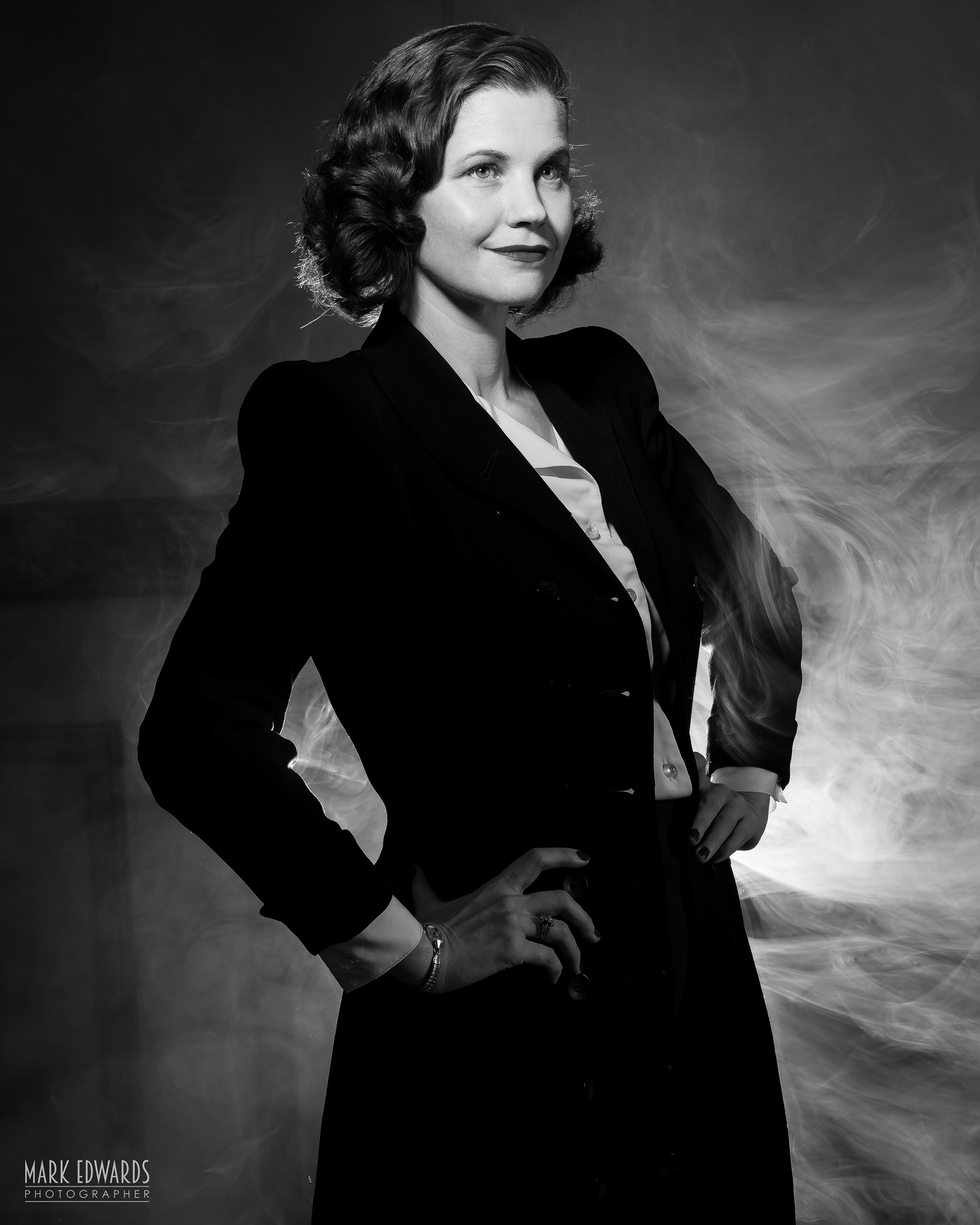 I'm very excited to report today that the publisher of Cosplay Realm Magazine has informed me that The Sci-Fi Issue has be come the magazine's all time best seller.   It was an honor to have my photography featured inside and also on the front and back cover.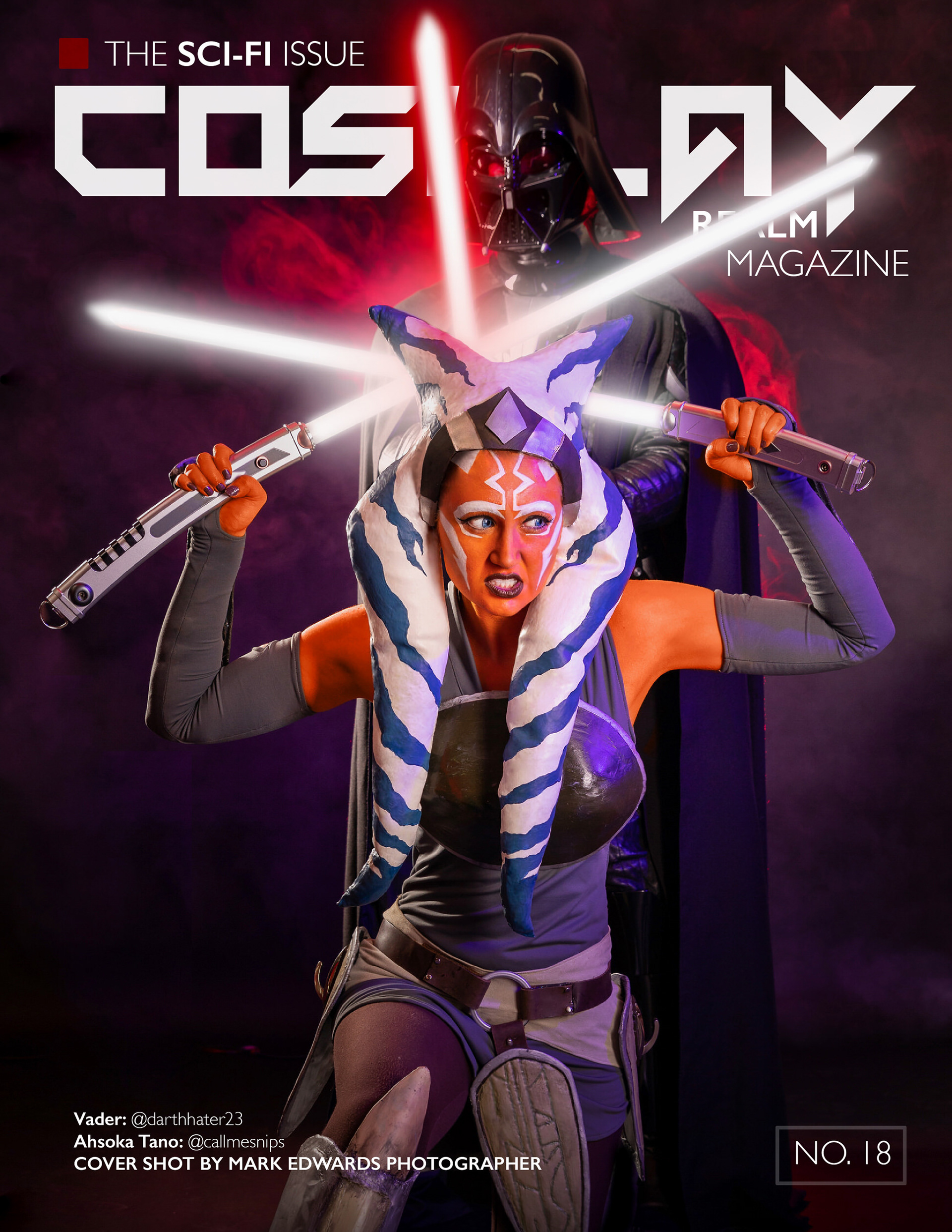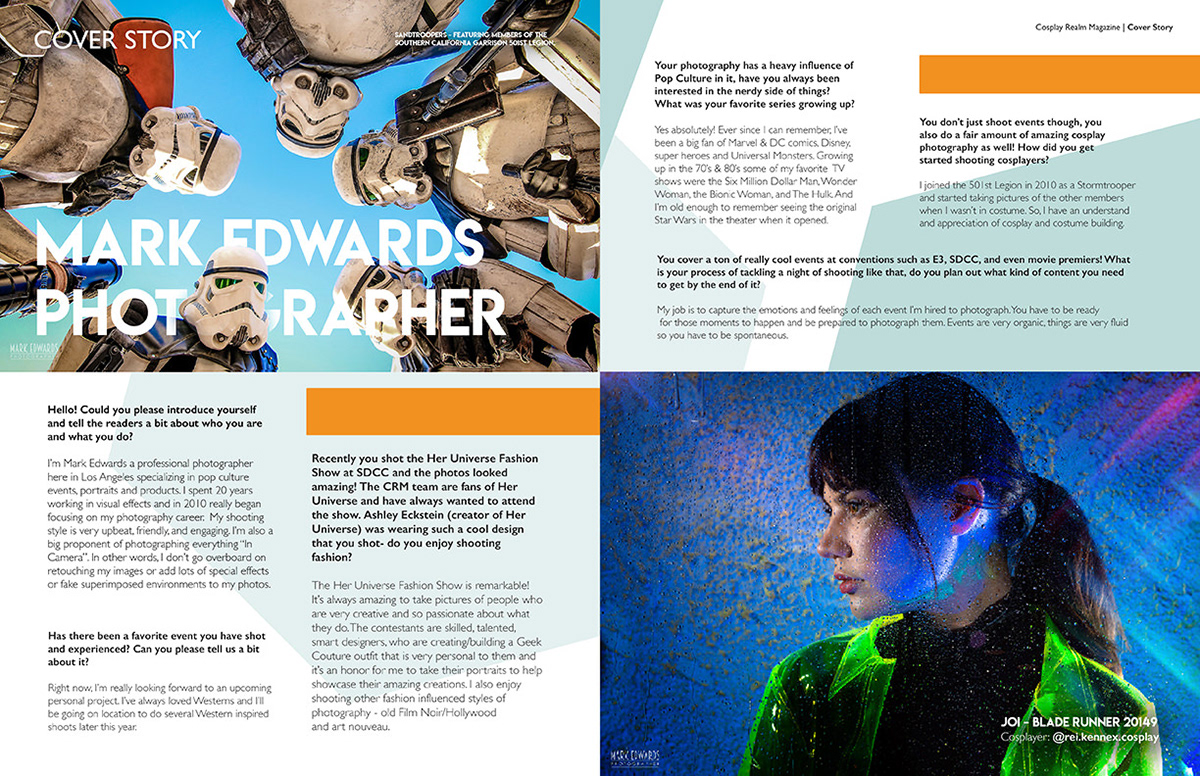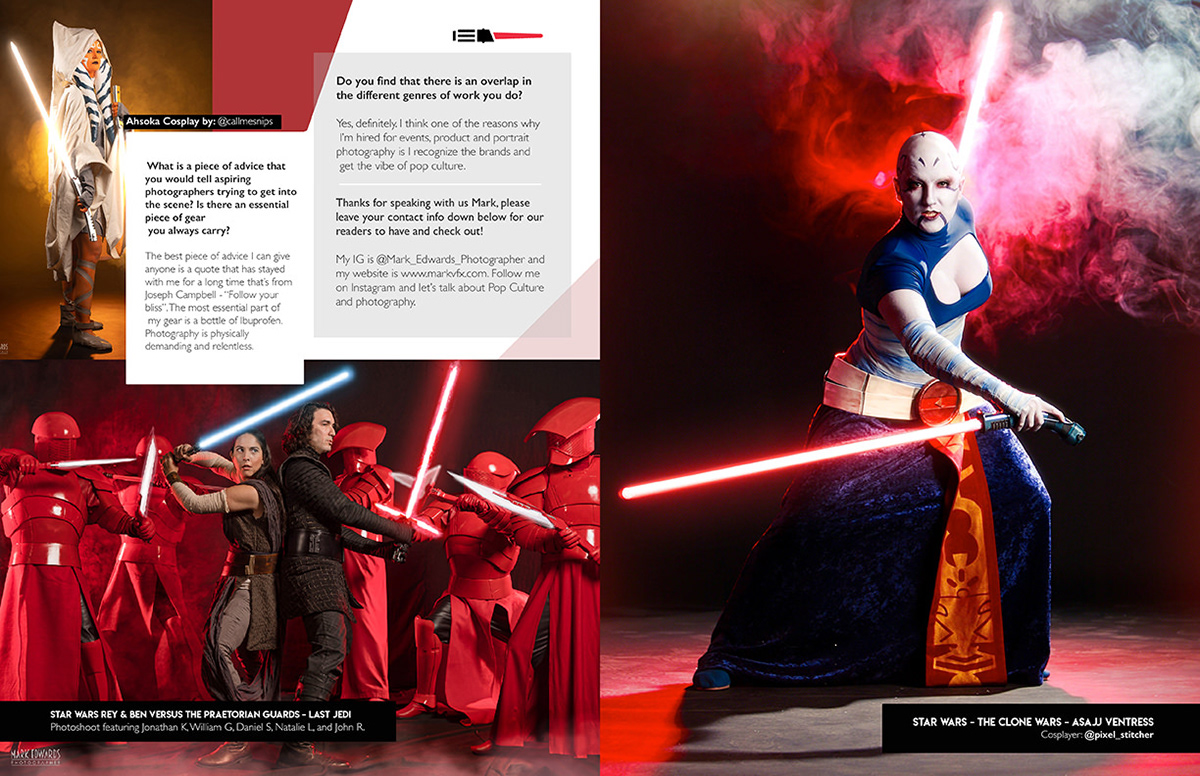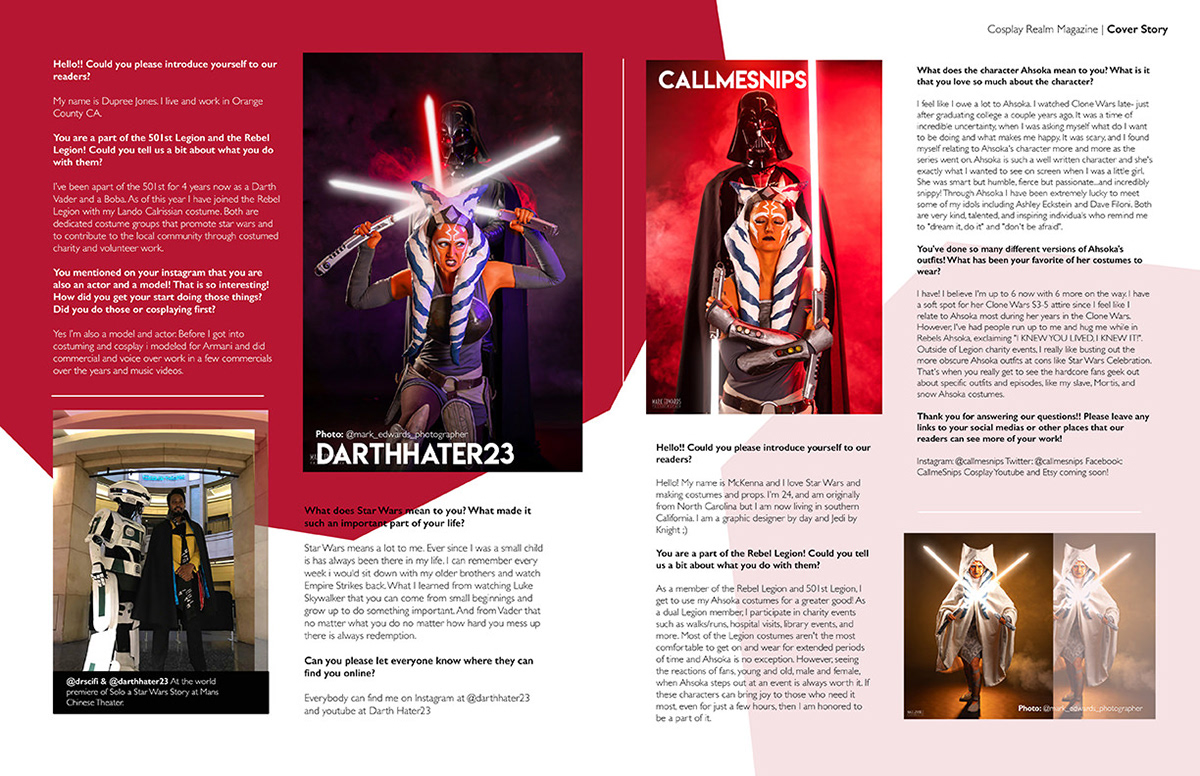 I had a wonderful time shooting in the studio with Dupree @darthhater and McKenna @callmesnips.  
 San Diego Comic Con is almost here, I want to share with you my photo tribute to the characters from Star Wars.  The Star Wars franchise has had an undeniable impact on our culture and it's no wonder that the films and tv shows continue to inspire us on such a personal level. As a Star Wars fan, I hope to stay true to those amazing characters with my photos and hope that the viewer feels the same love for them that I do.​​​​​​​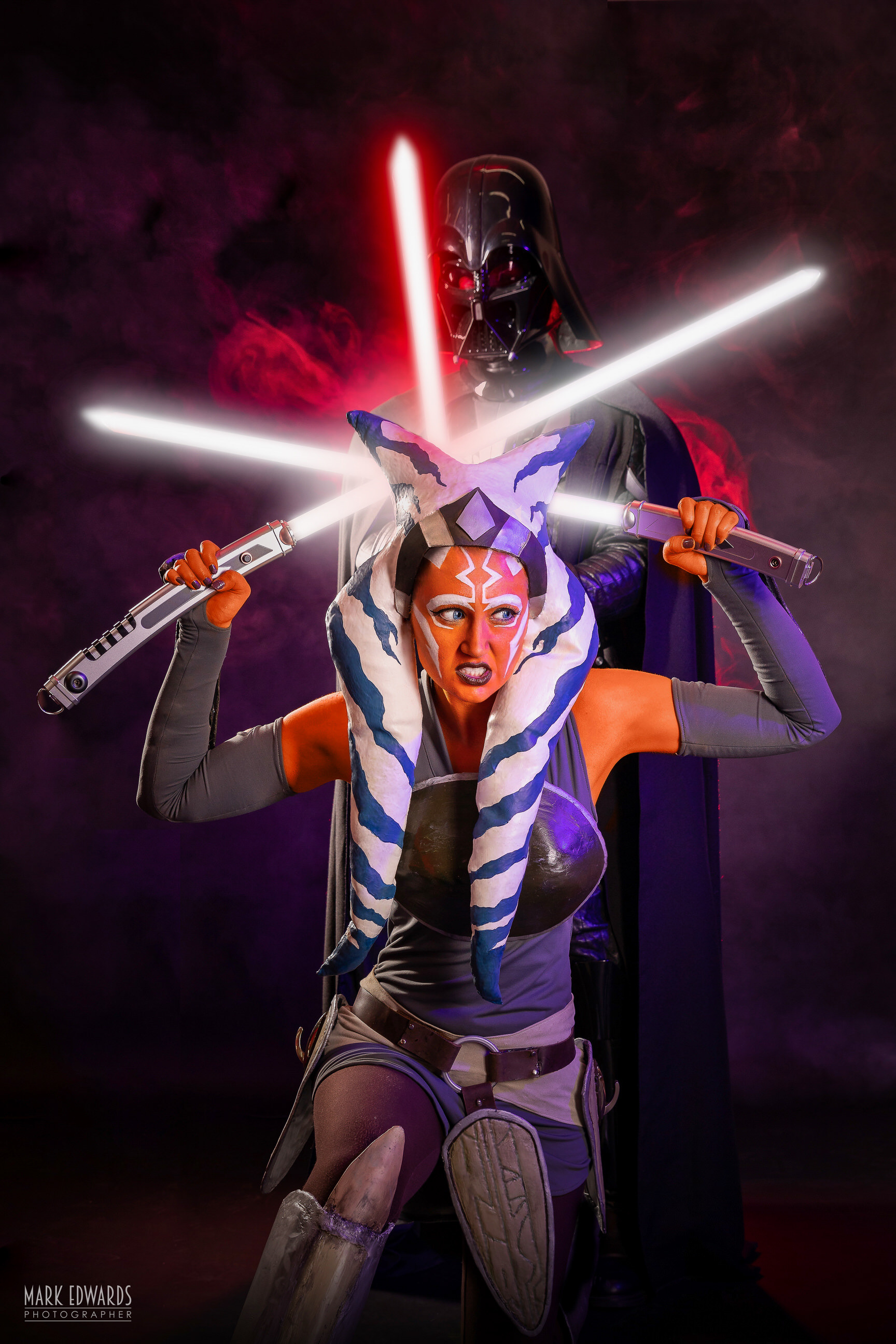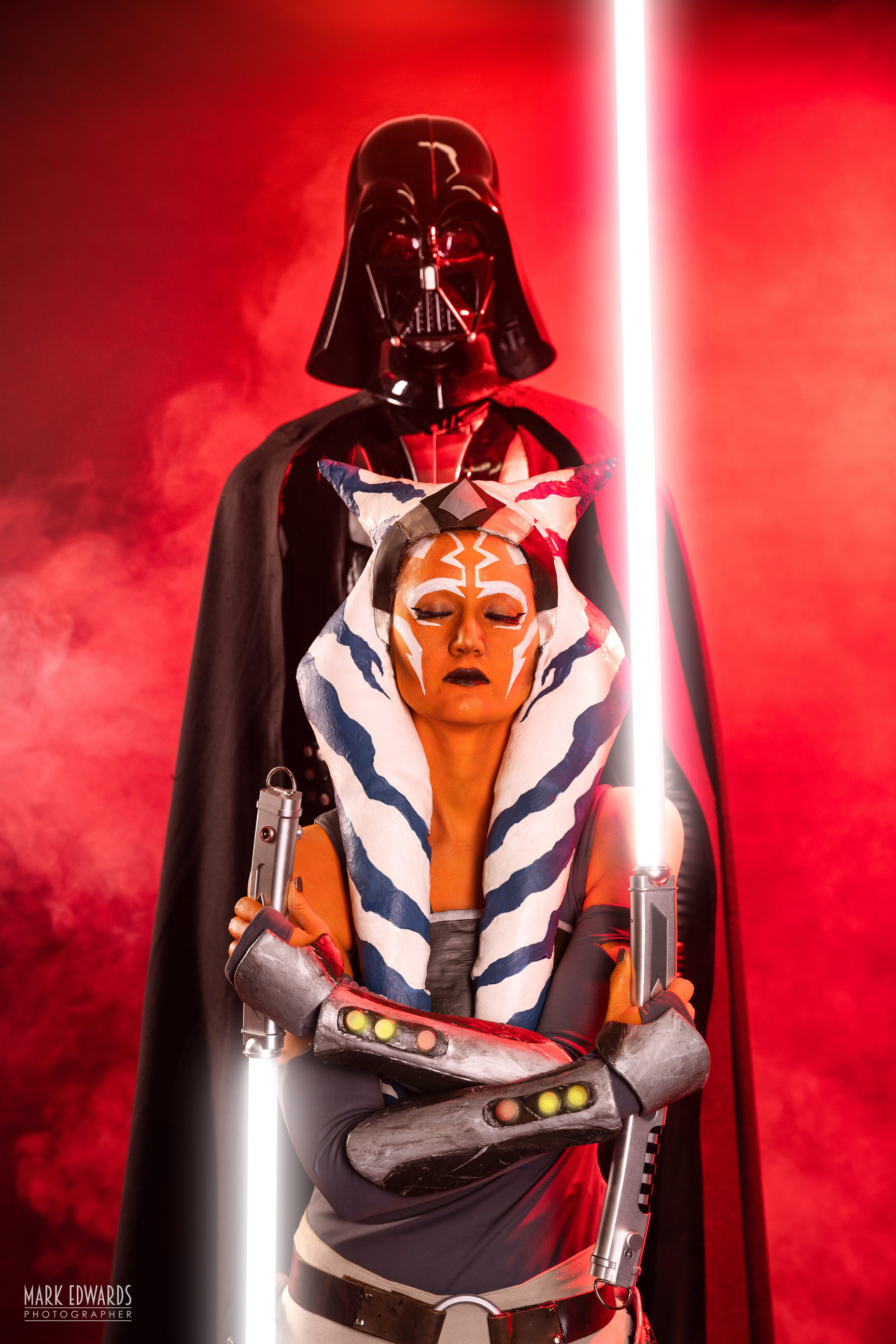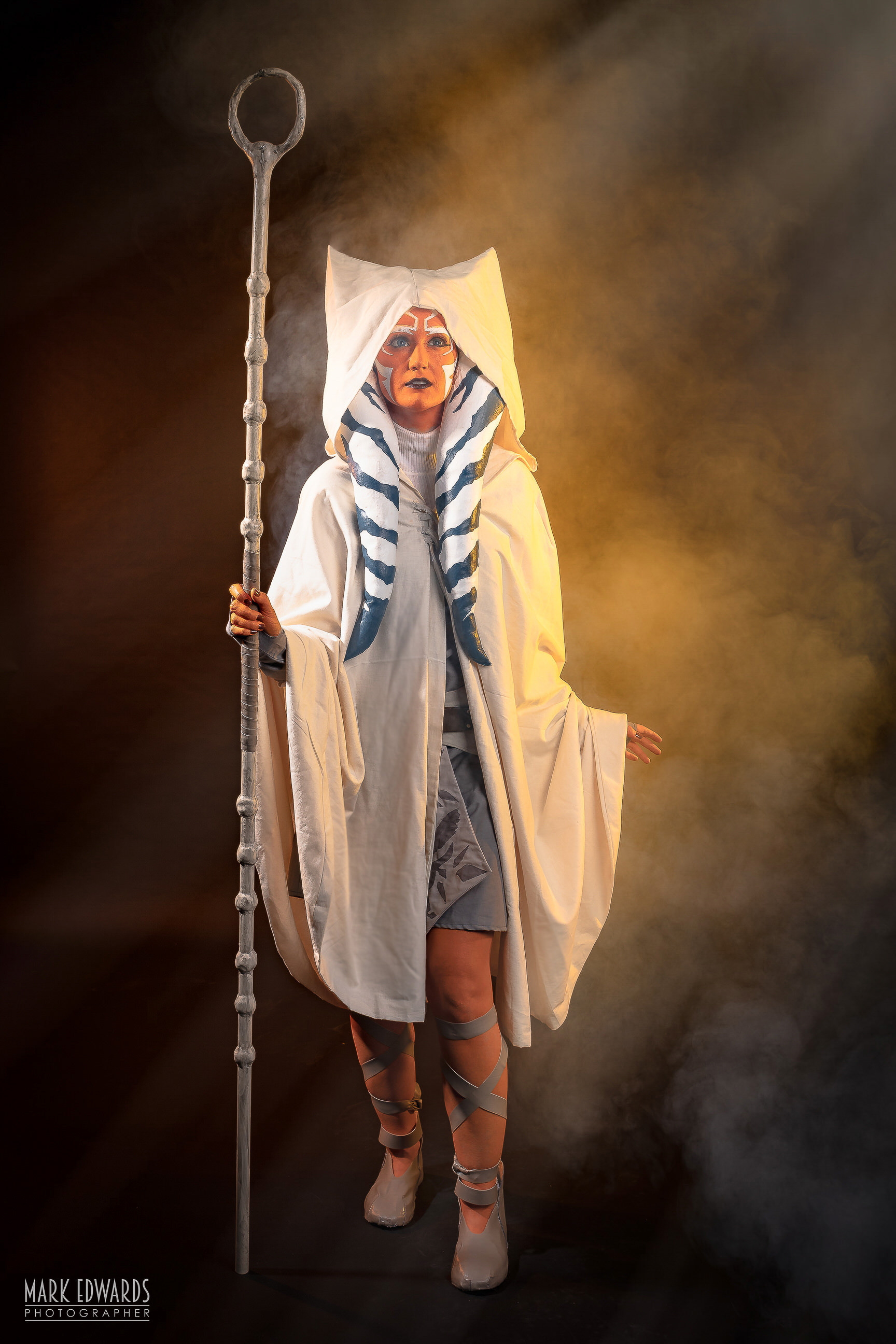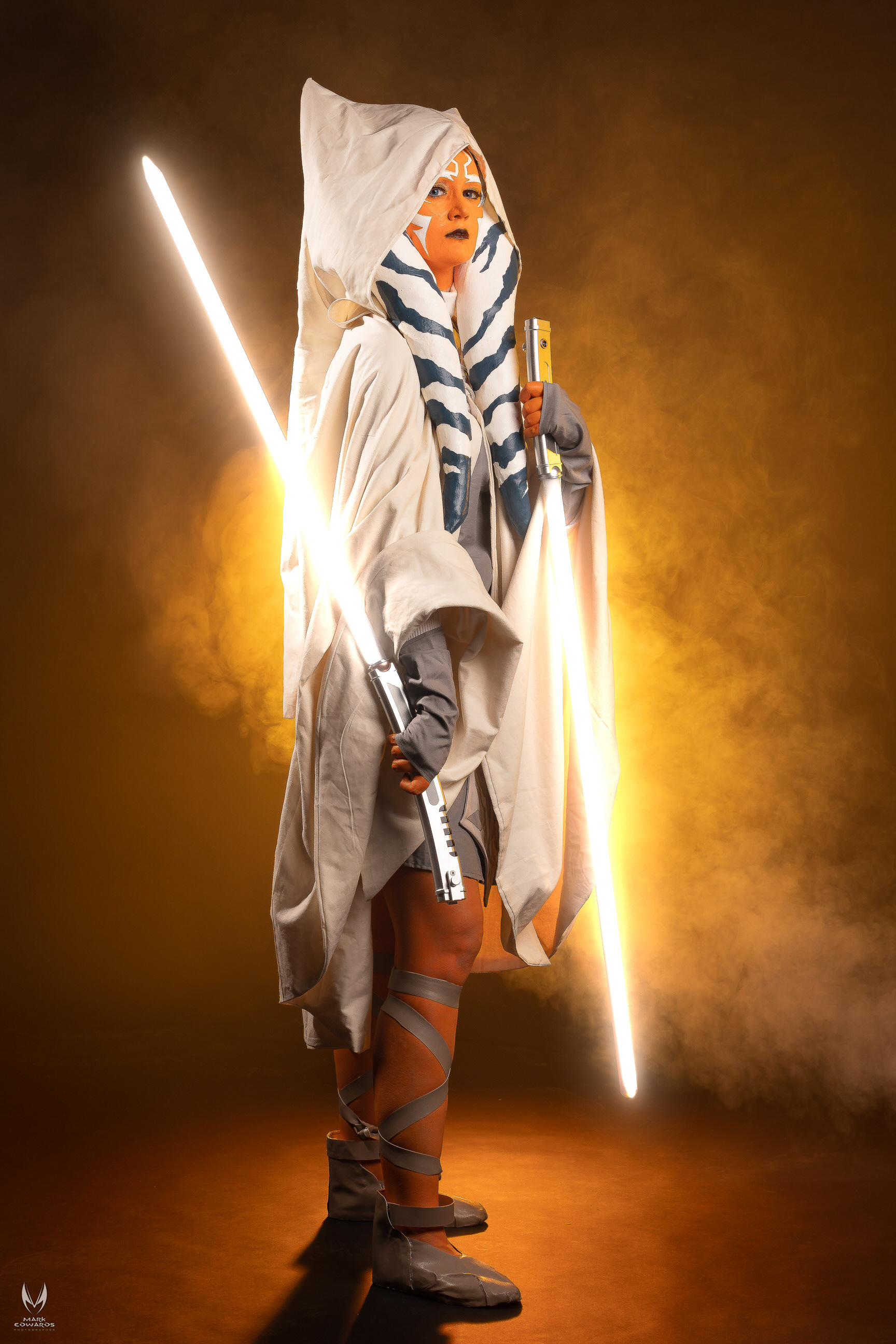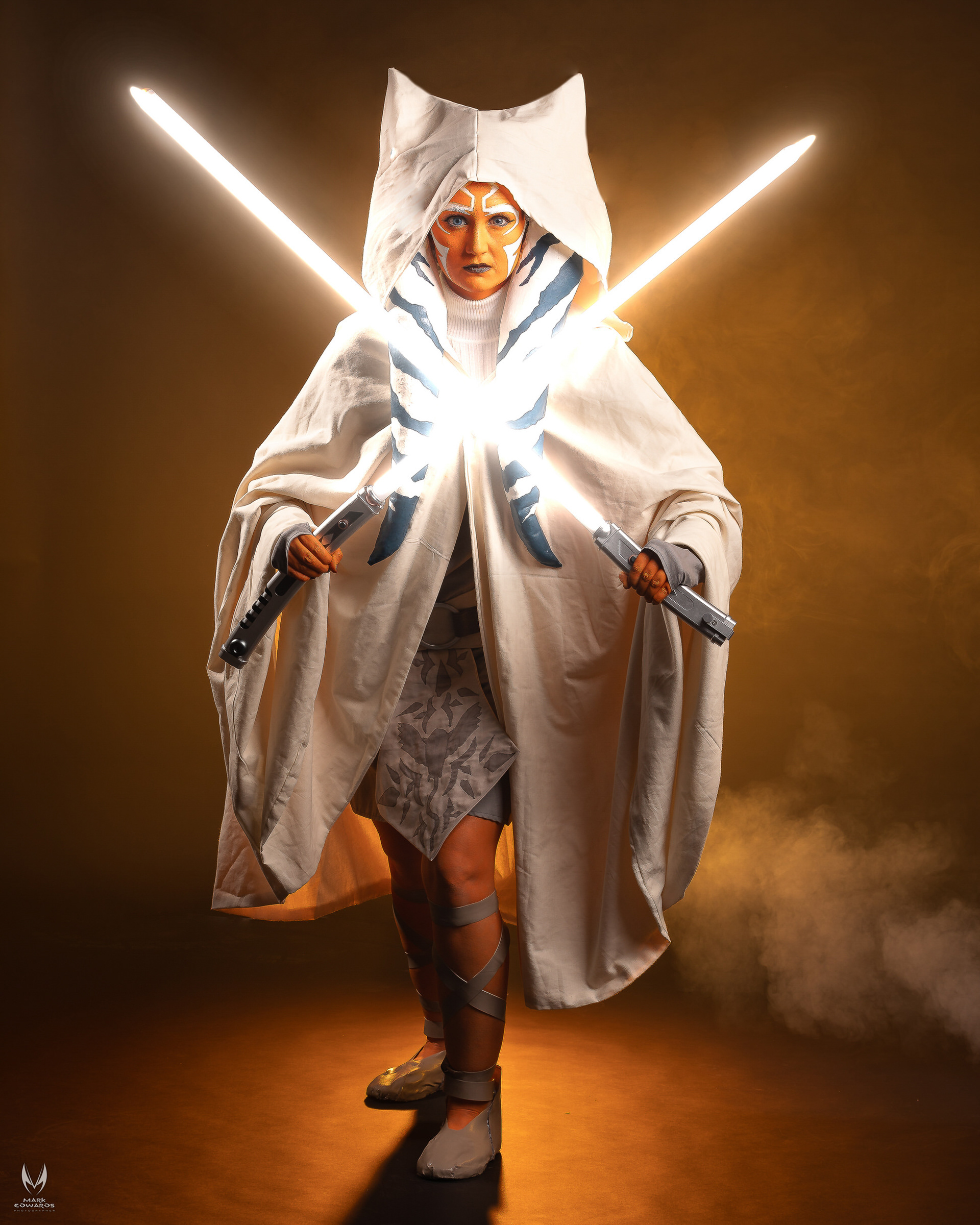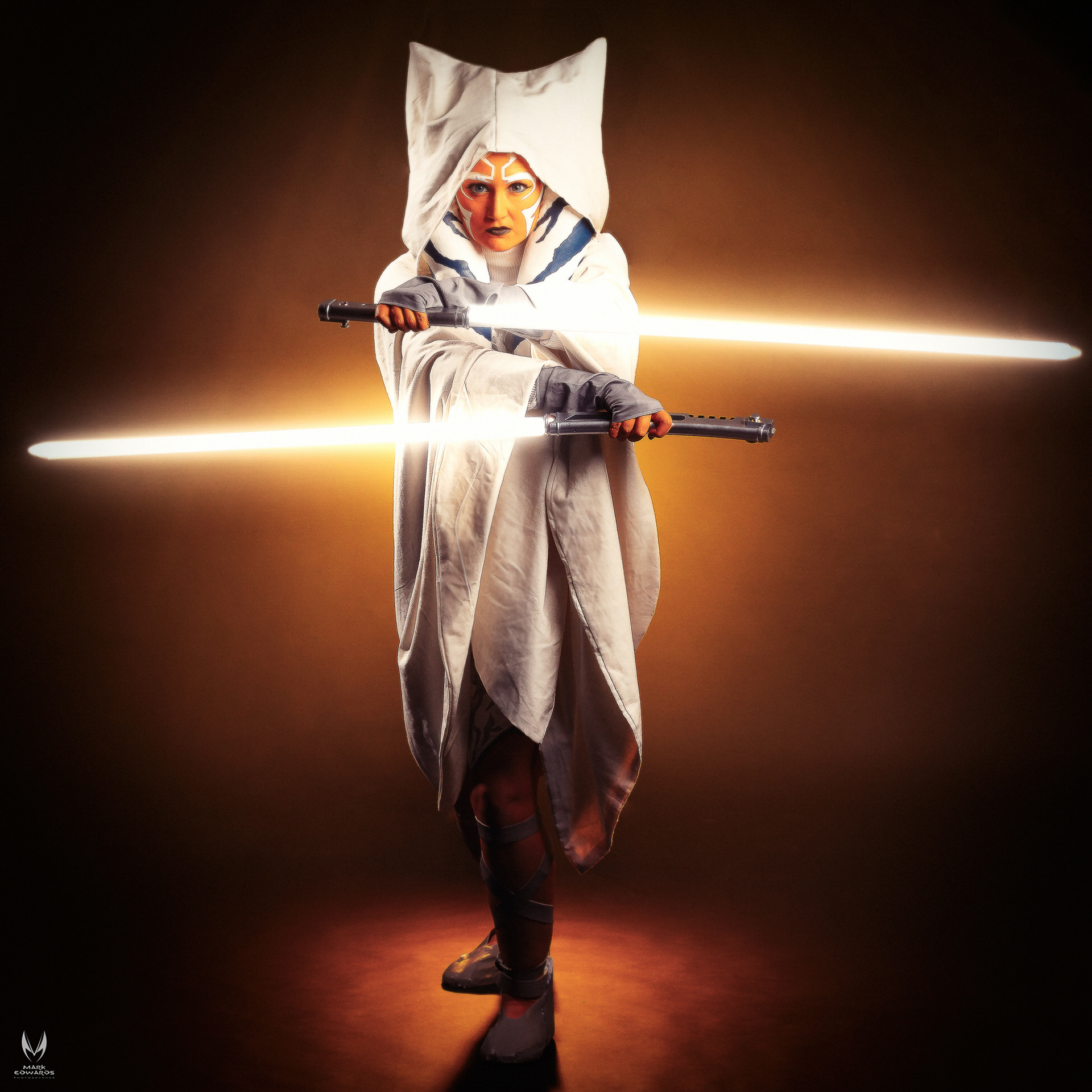 I'm very excited to share a few photos from my Blade Runner inspired photo session with @alphaignition and @rei.kennex.cosplay in their amazing cosplay.  It was so much fun to explore the iconic Neo Noir look with them.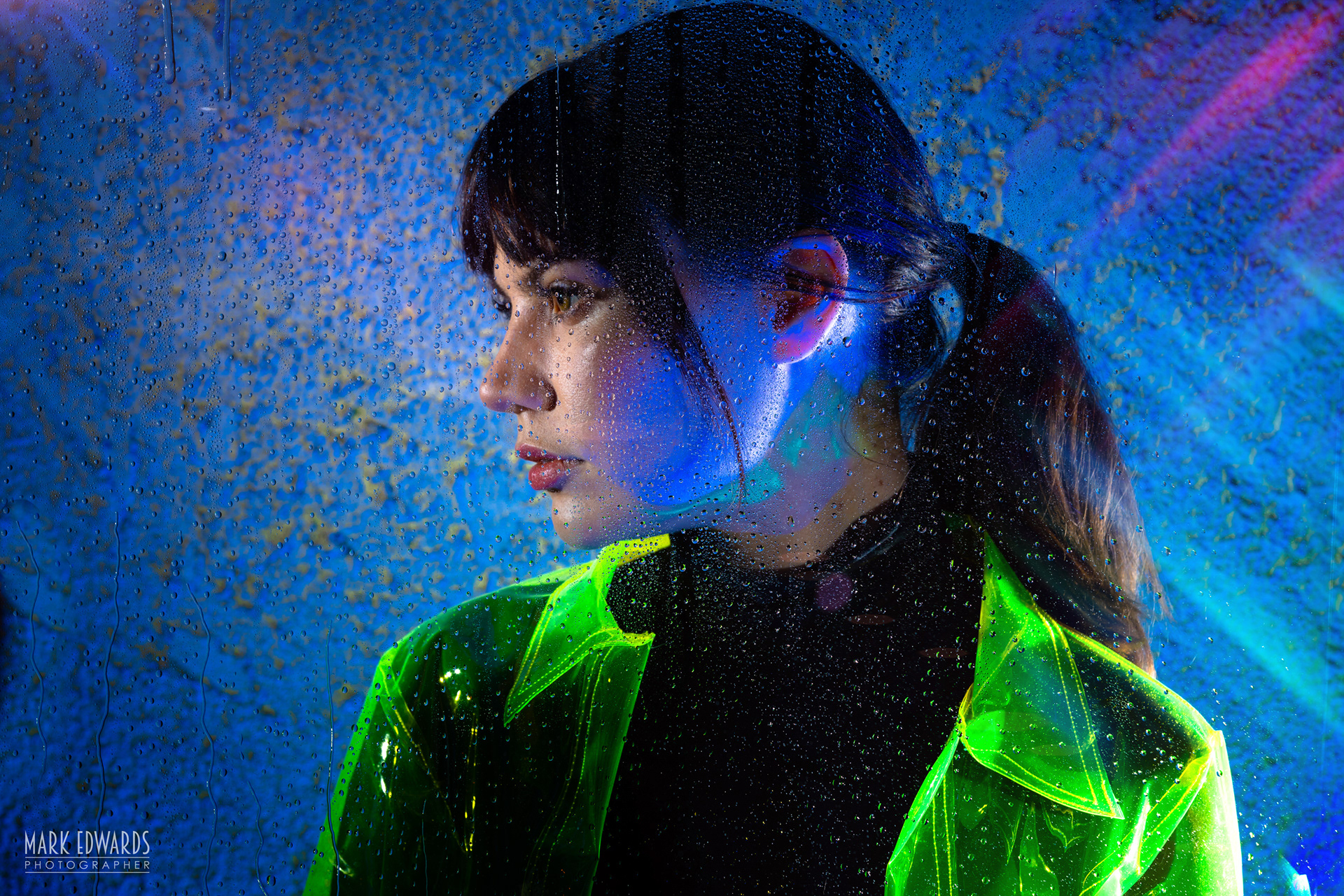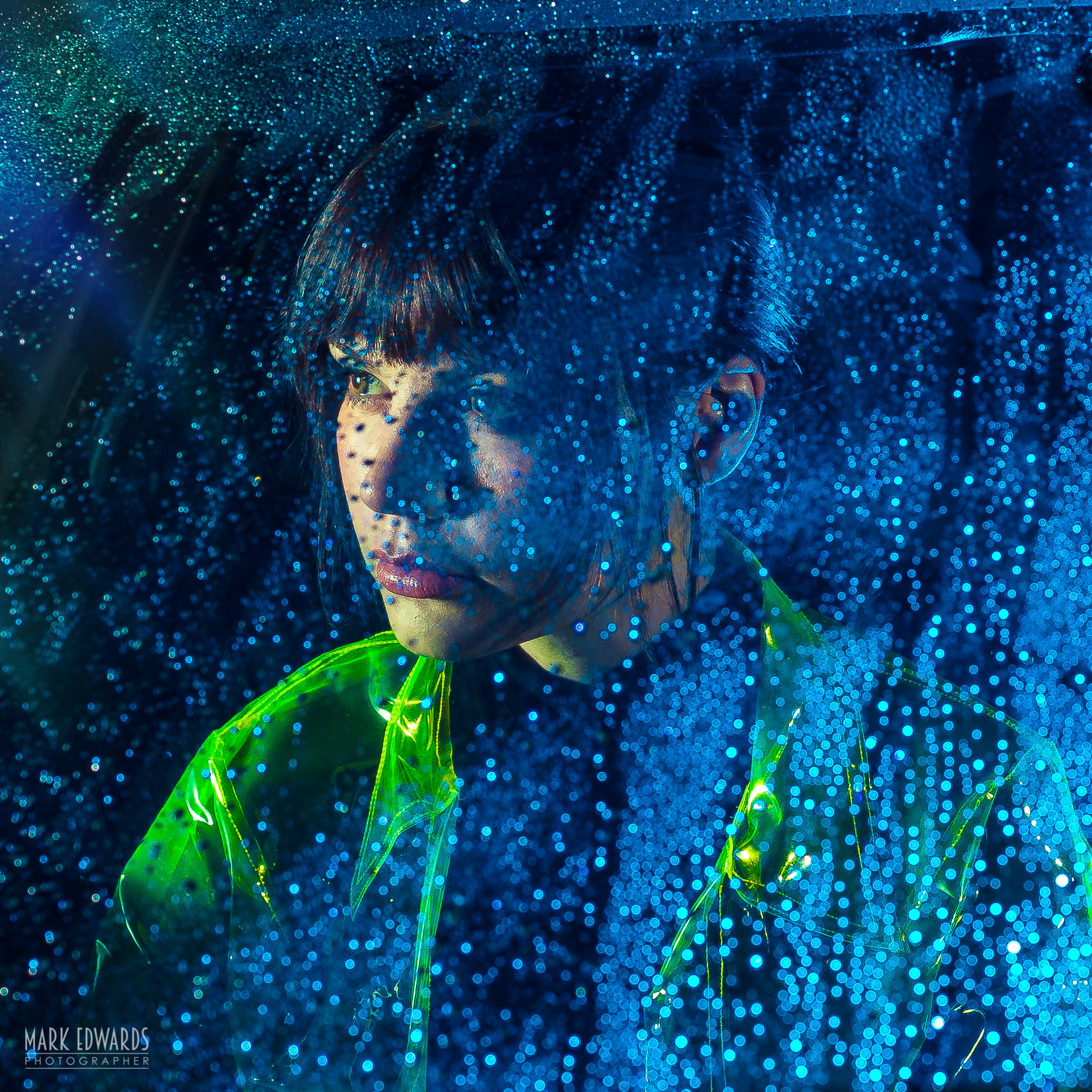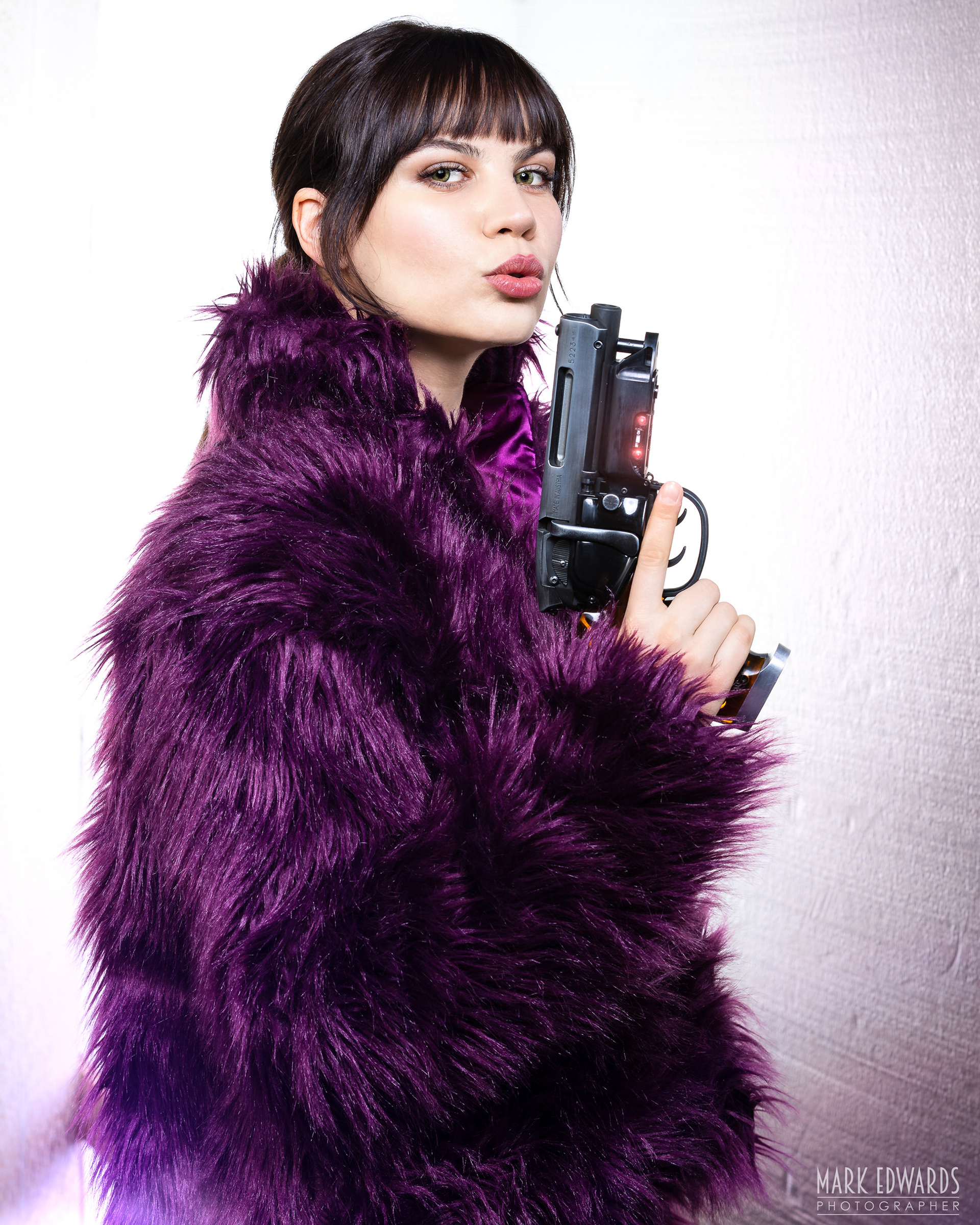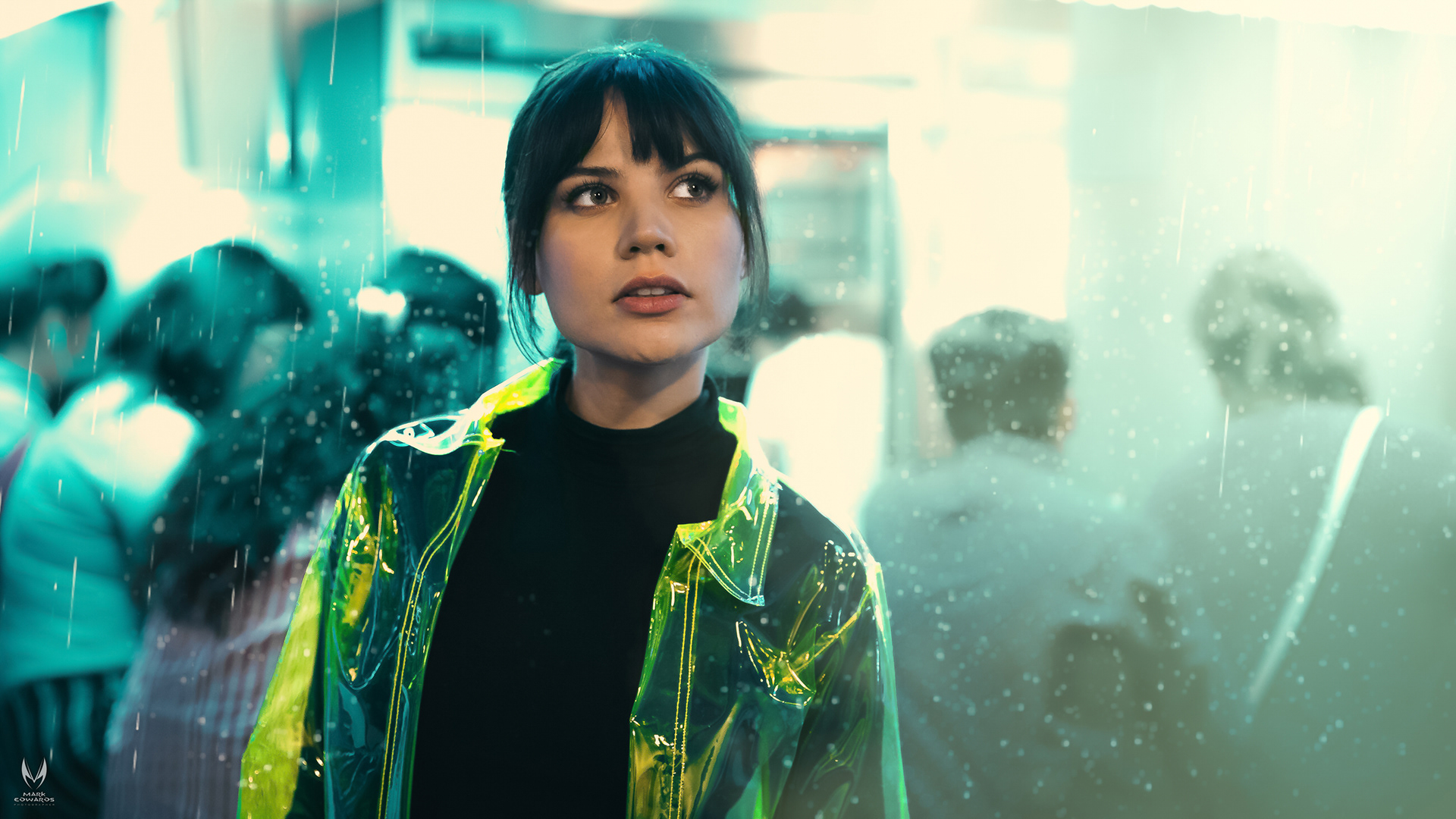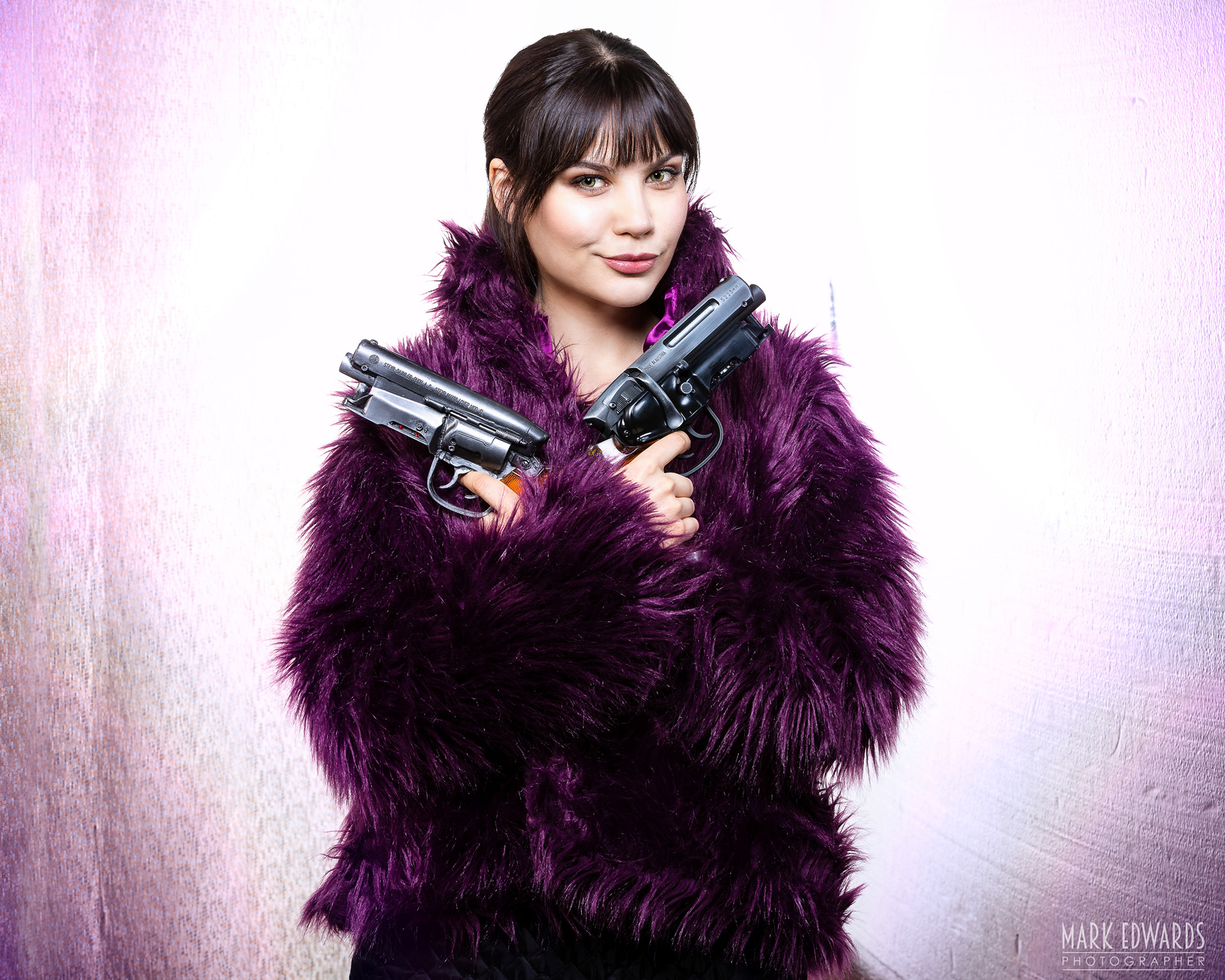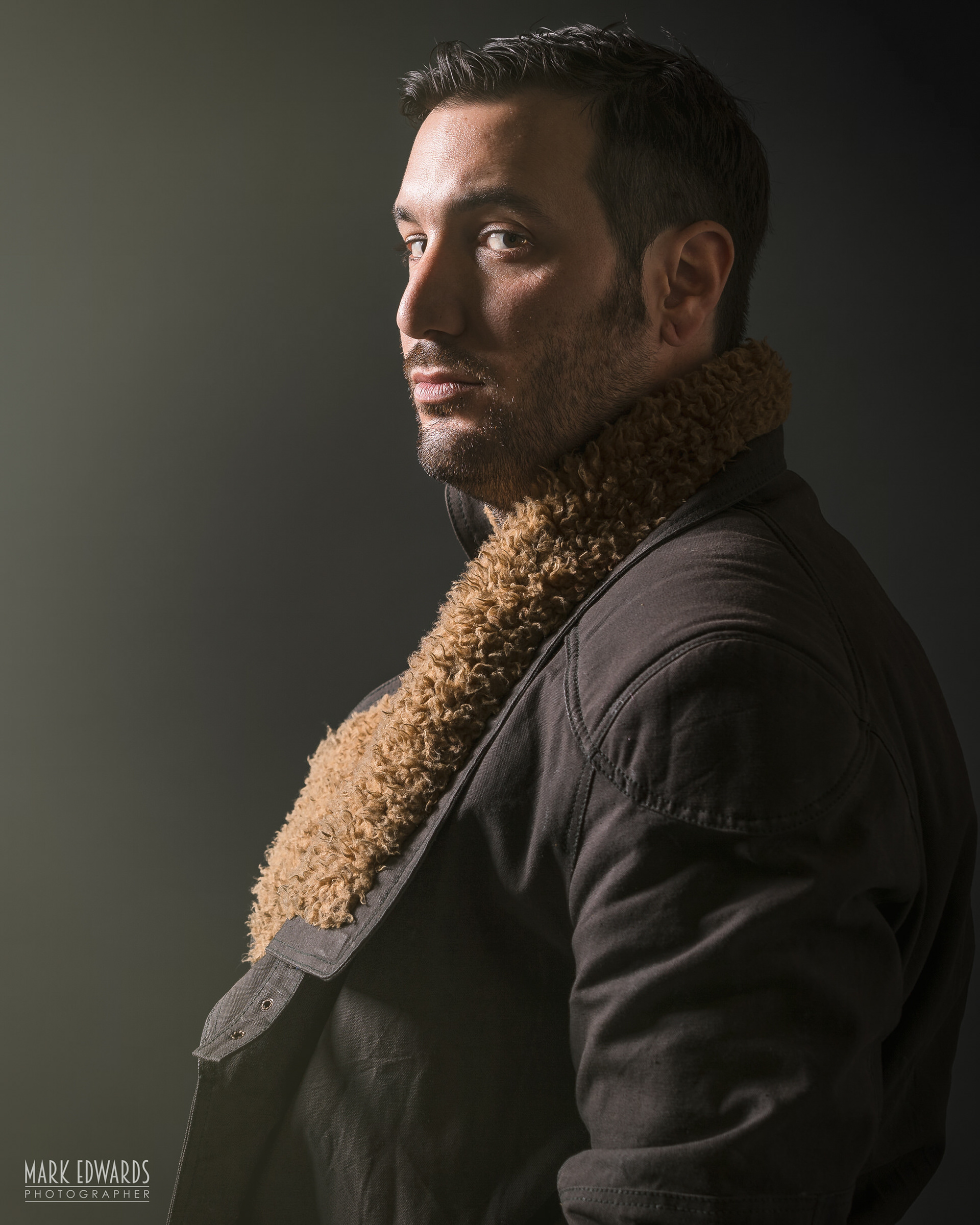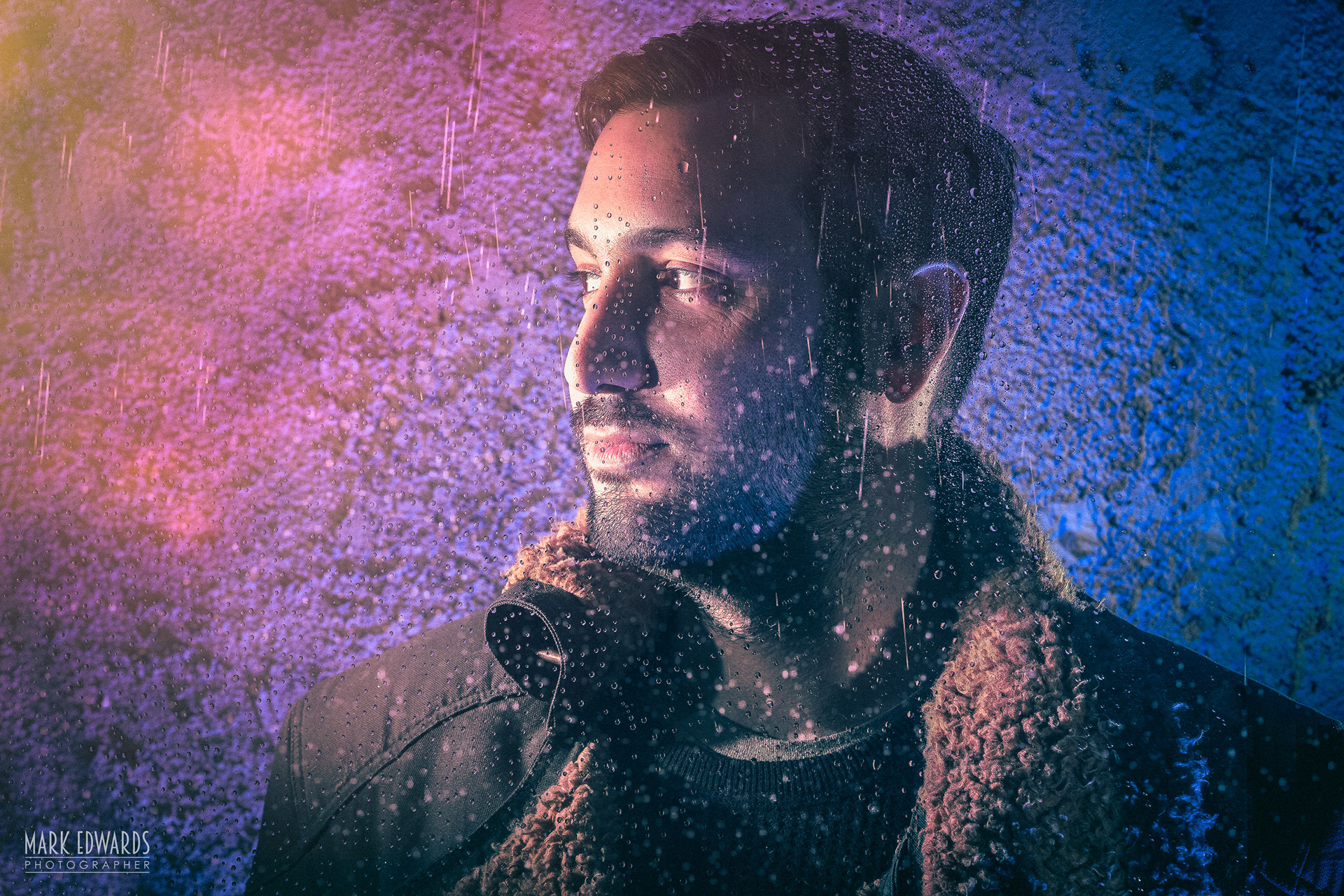 Rey & Ben versus the Praetorian Guards - Last Jedi Photoshoot featuring Jonathan Kerr, William Glasgow, Daniel Stonebreaker, Natalie Lucia, and John Rodriquez.  In Studio photo by me with a bit of Lightroom and Photoshop for effects.  More images coming soon!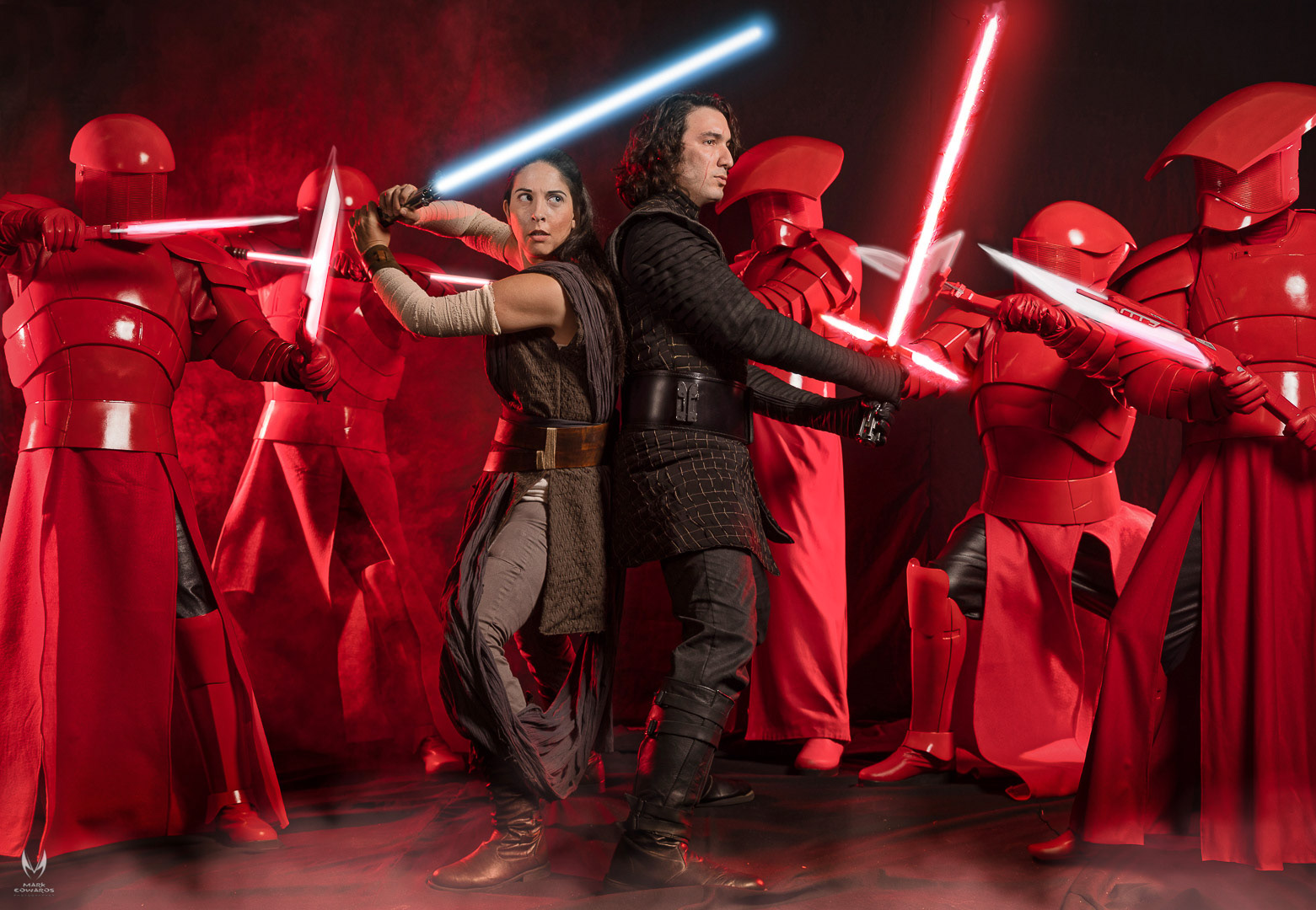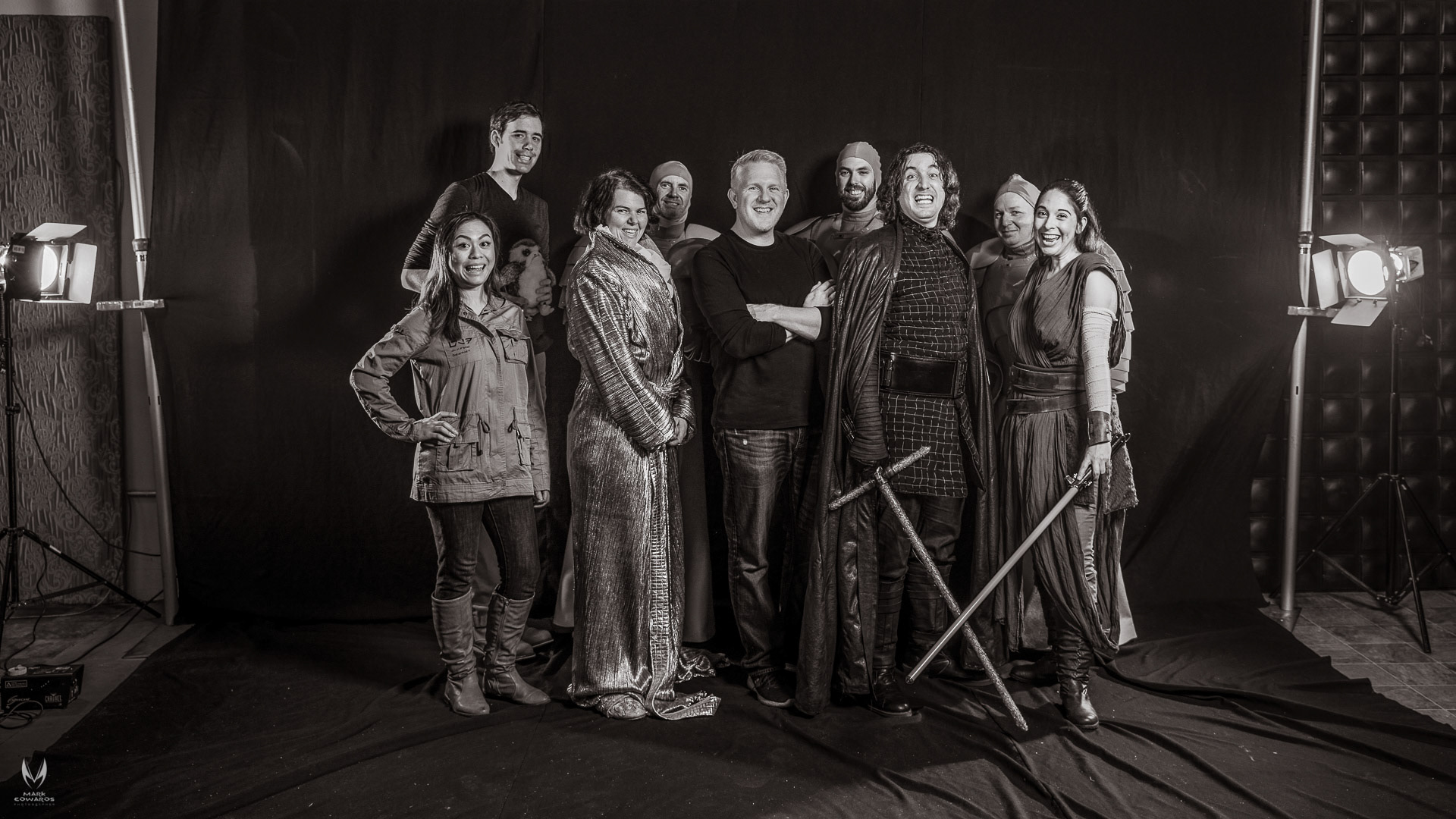 The Last Jedi - Vanity Fair "Inspired" Group Photo with members of The Rebel Legion and 501st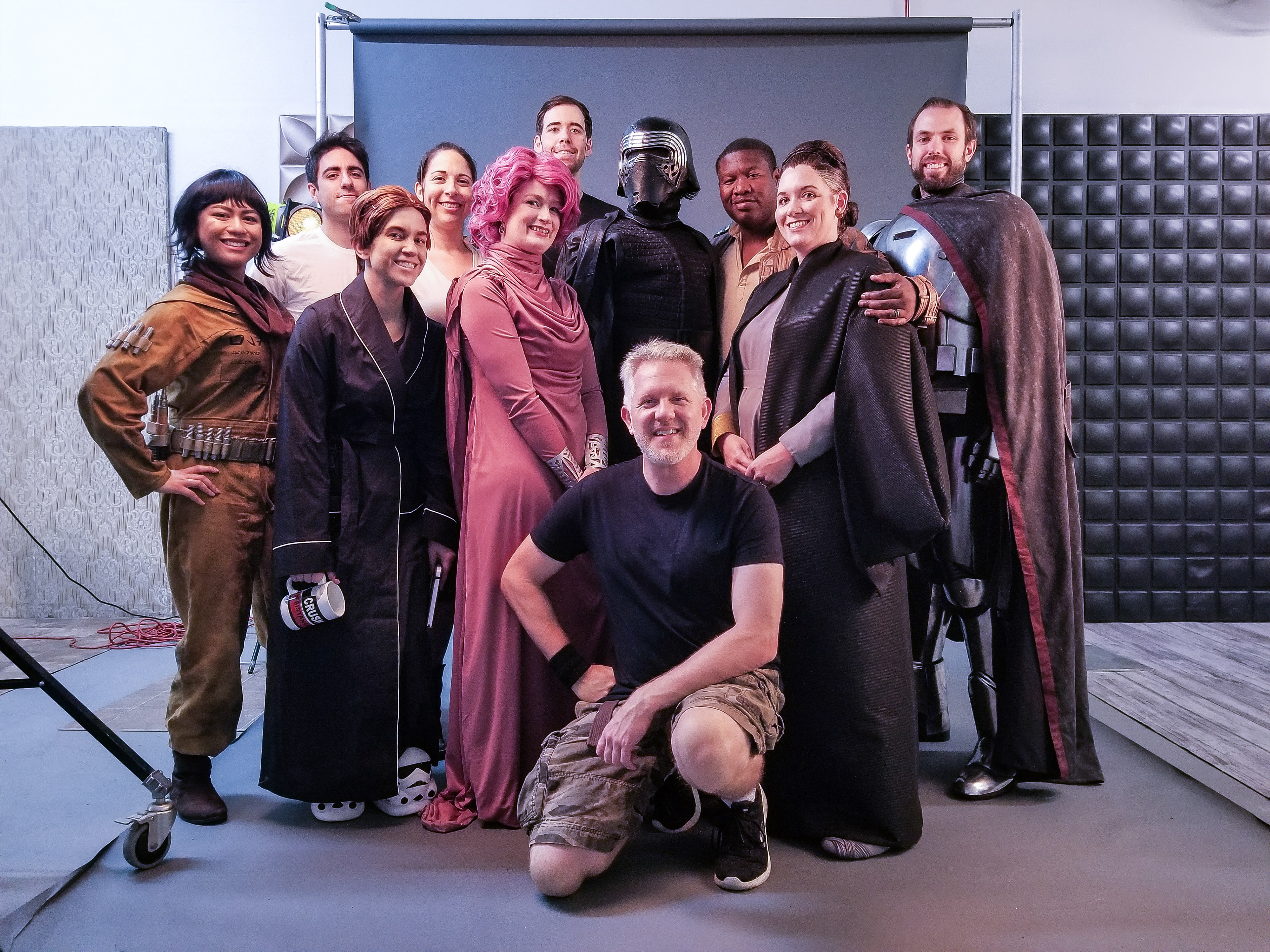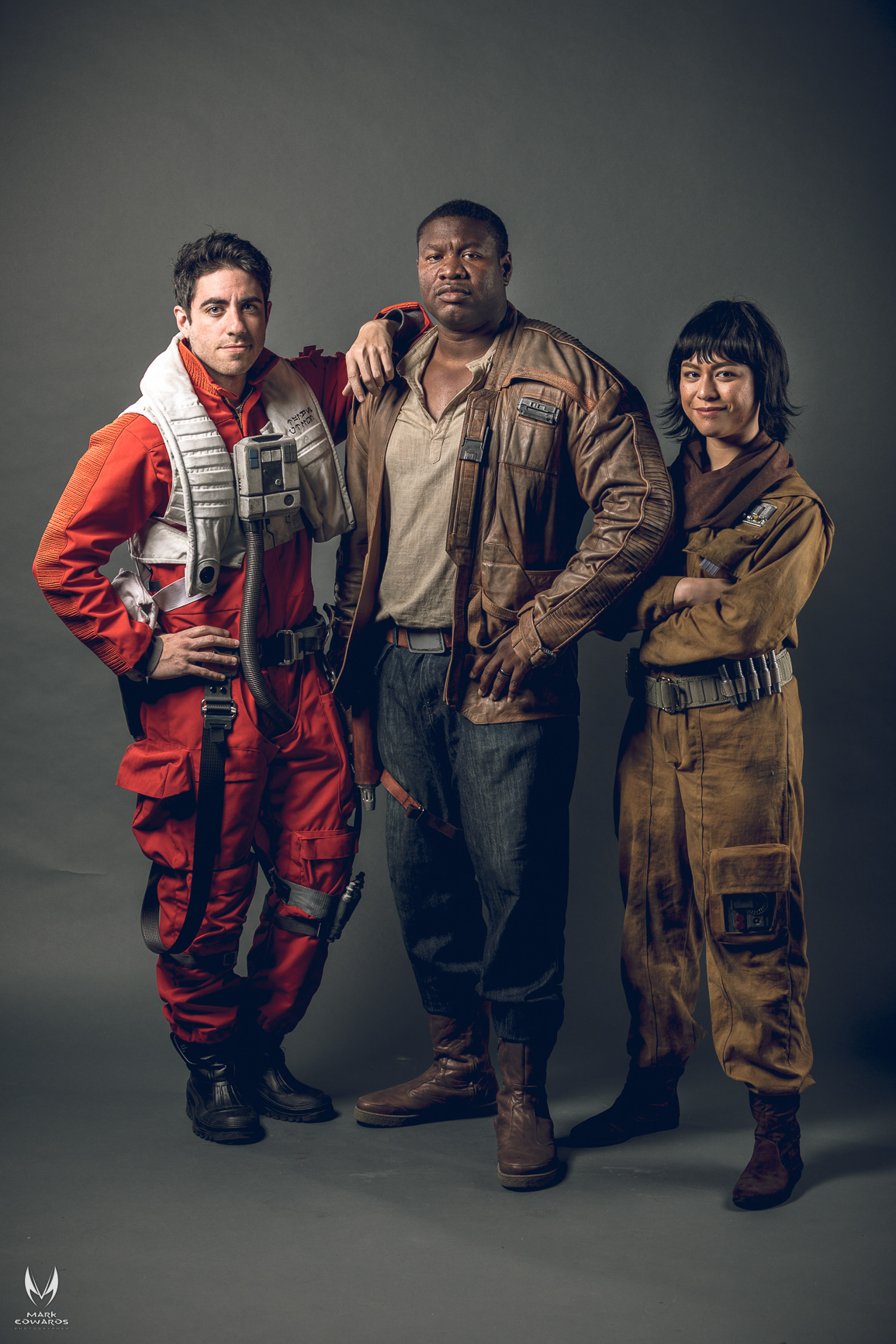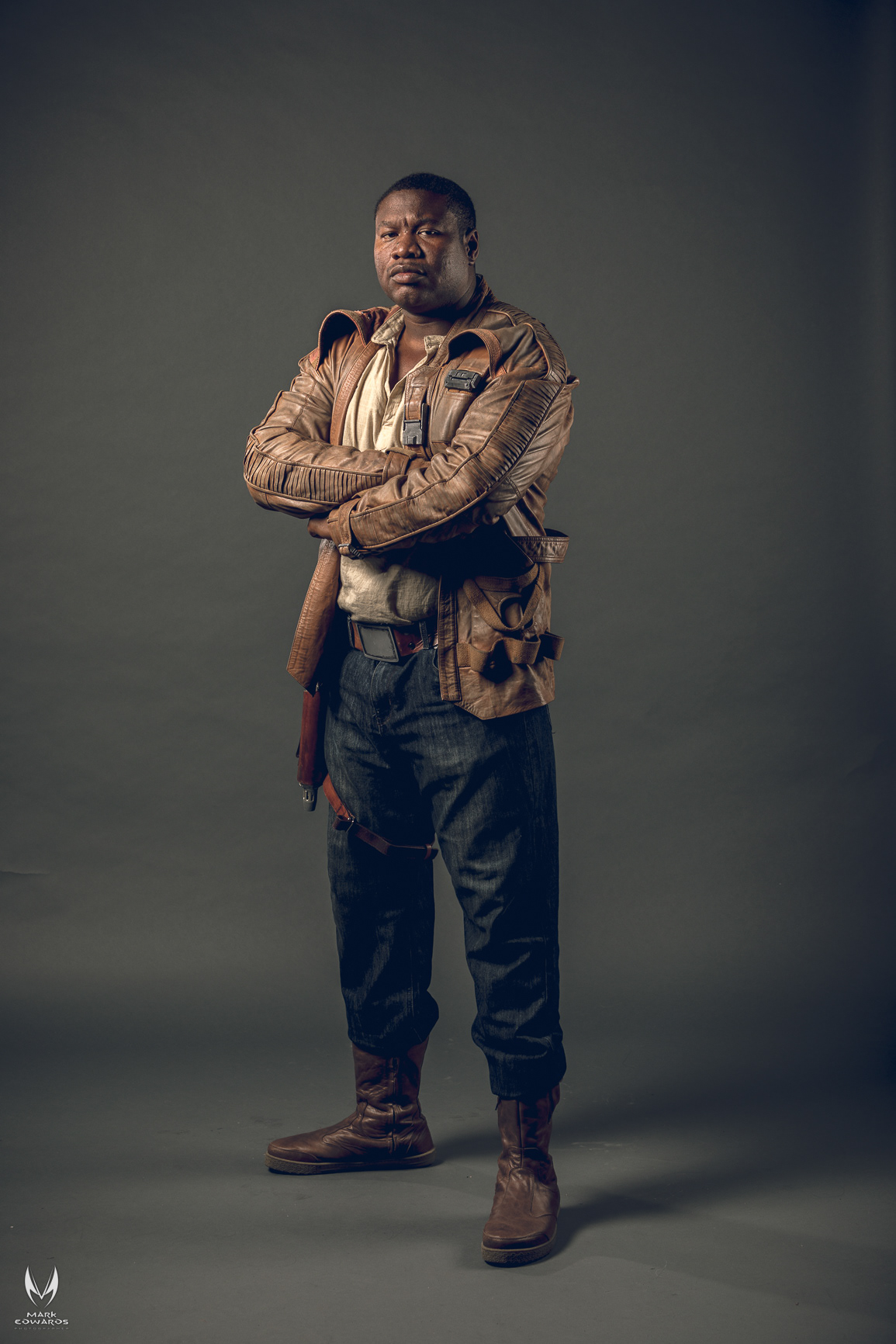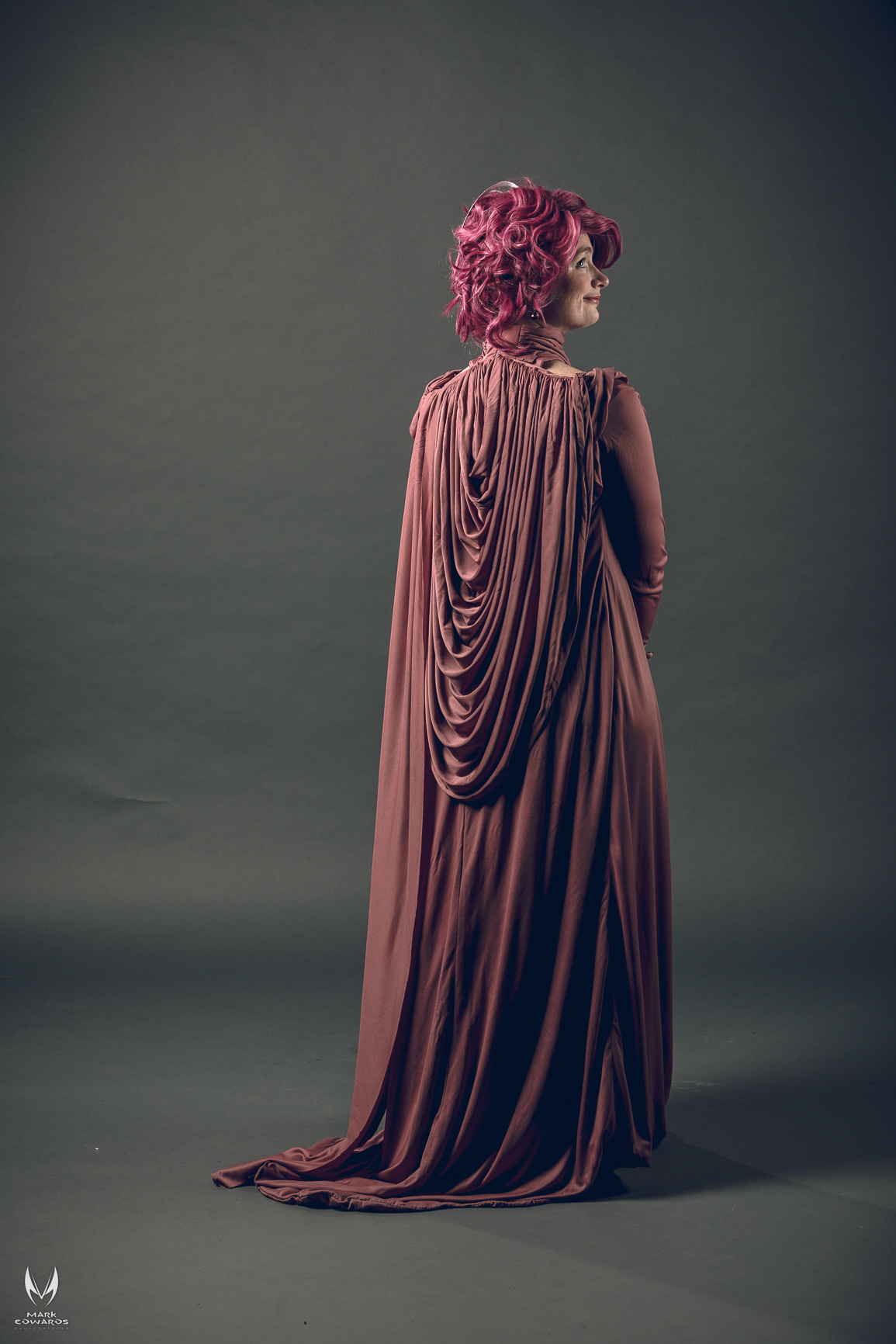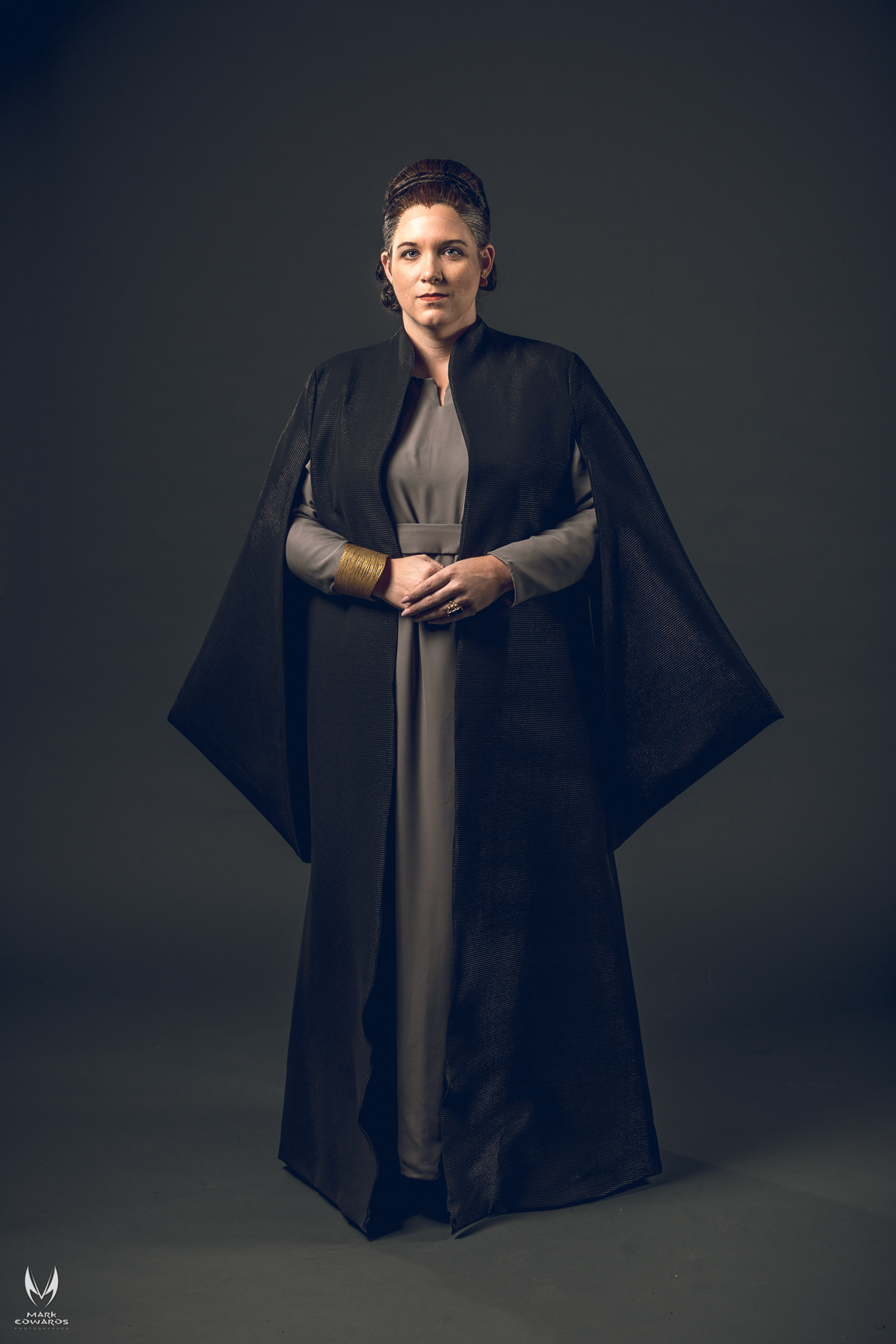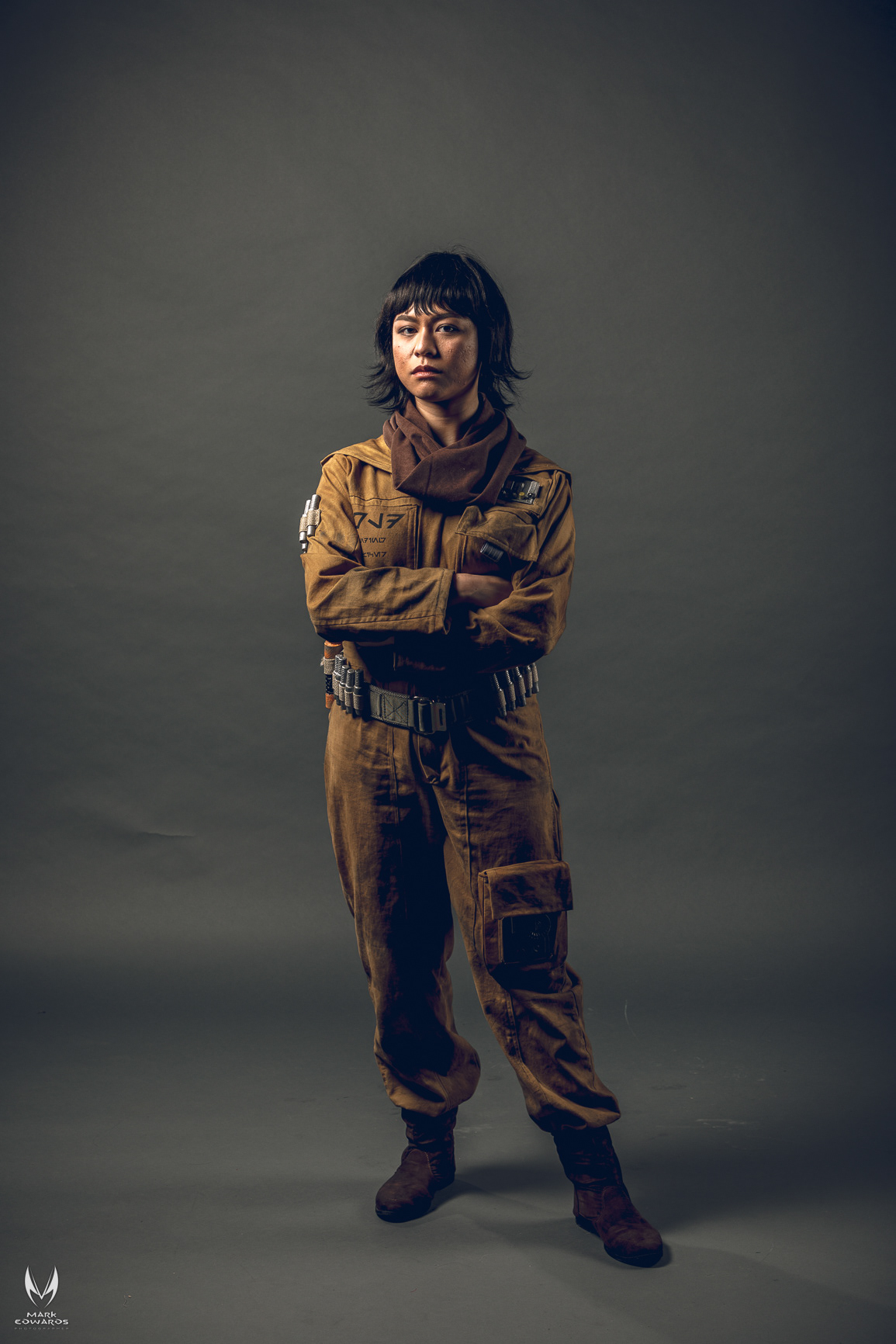 Over the years, I've shot several Star Wars inspired shoots with members from costuming groups like the Rebel Legion and 501st (both on location and in the studio).  This shoot pays tribute to characters & costumes in The Last Jedi, inspired in the Vanity Fair style design.
The photoshoot was a three light set up and with a grey backdrop.  In order to achieve the panoramic fold out style, everyone was shot in small groups or individually and later stitched together for the final fold out group image.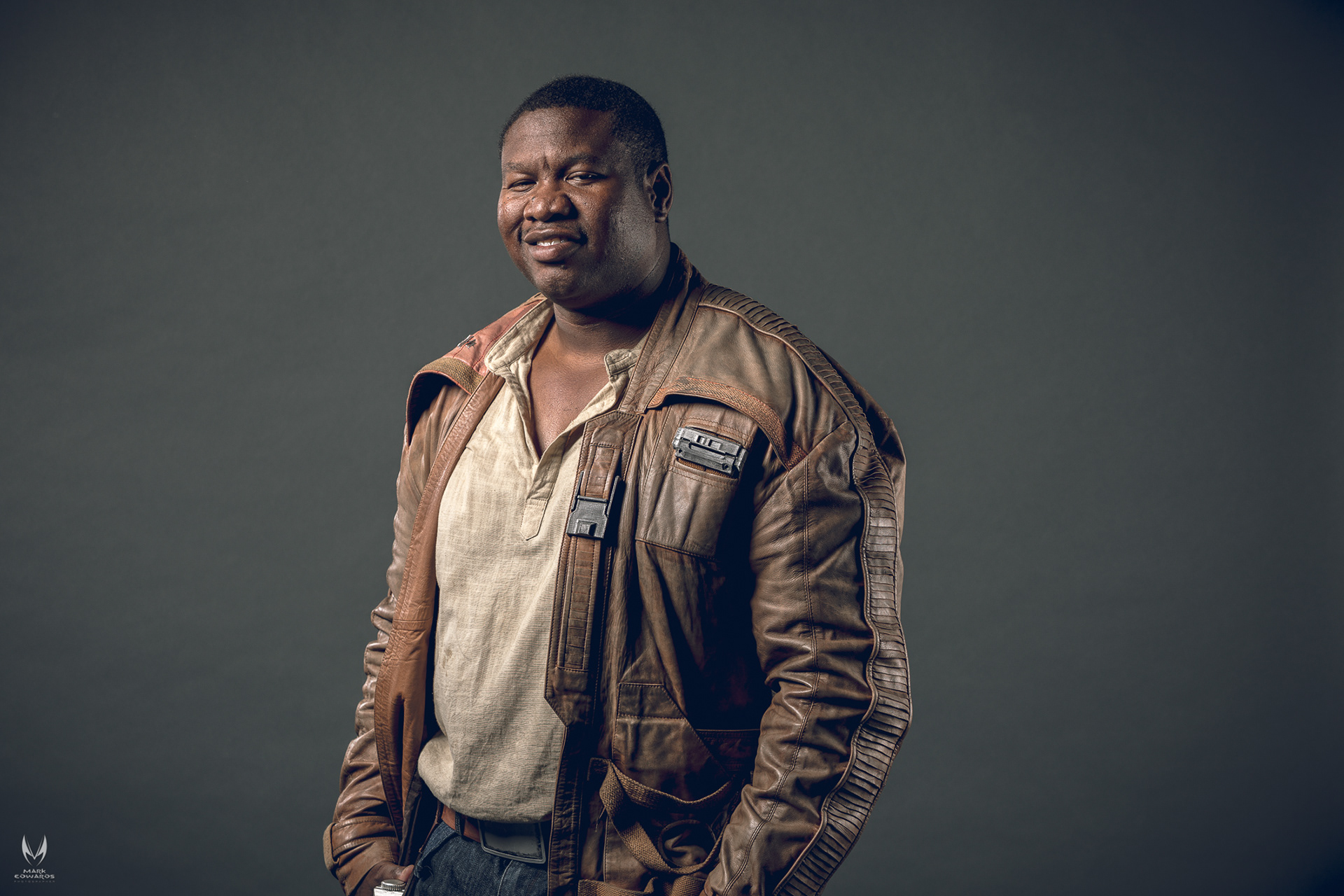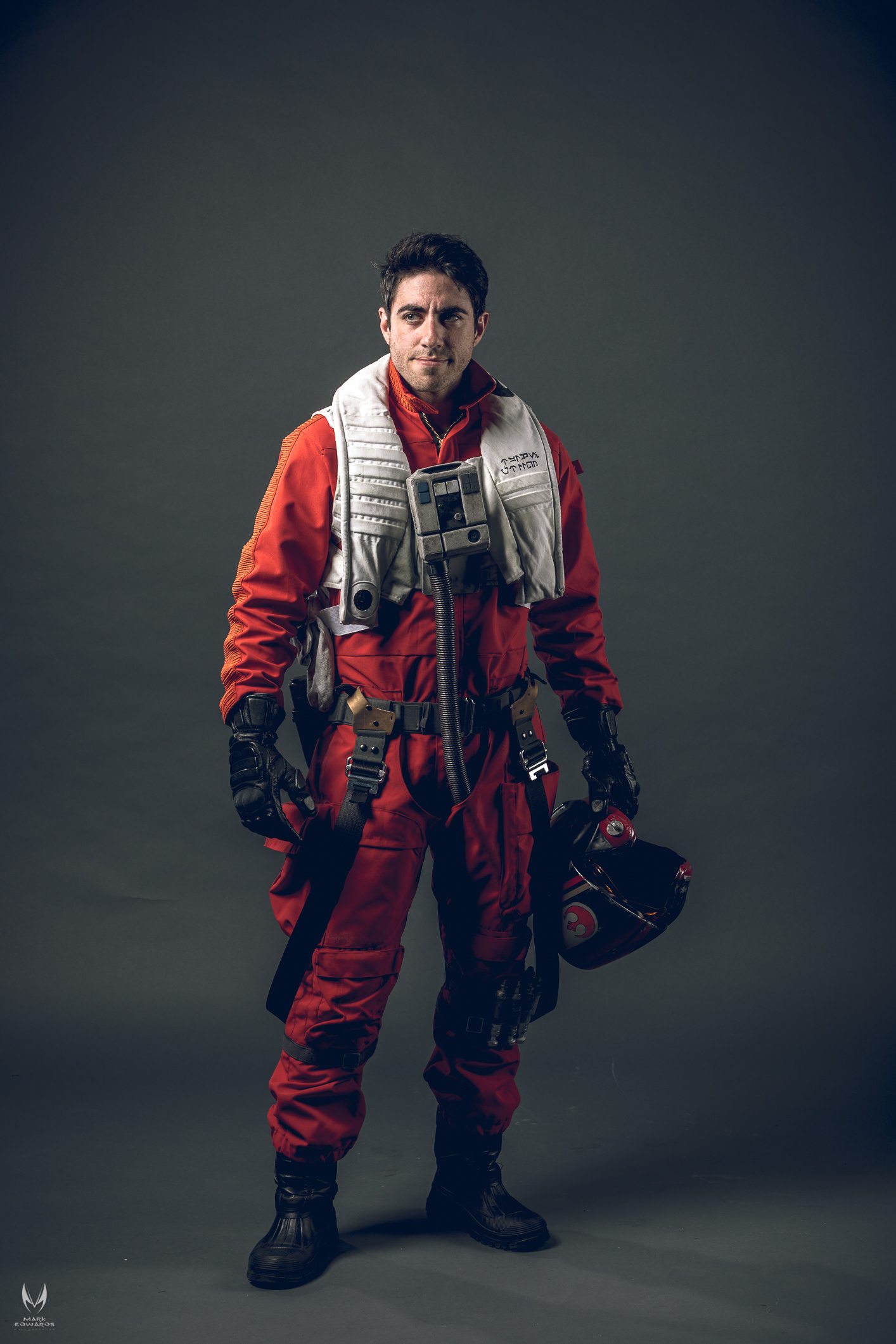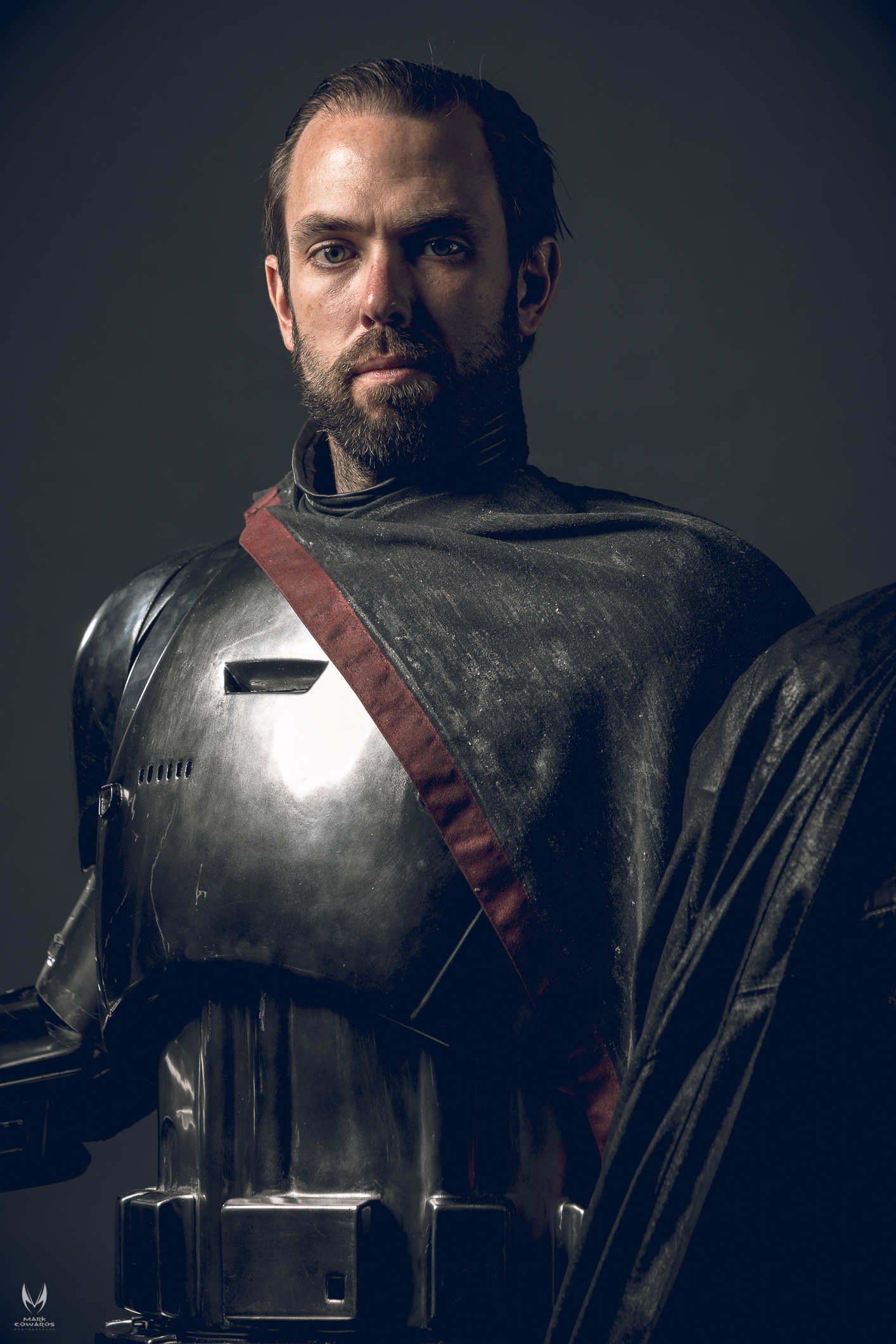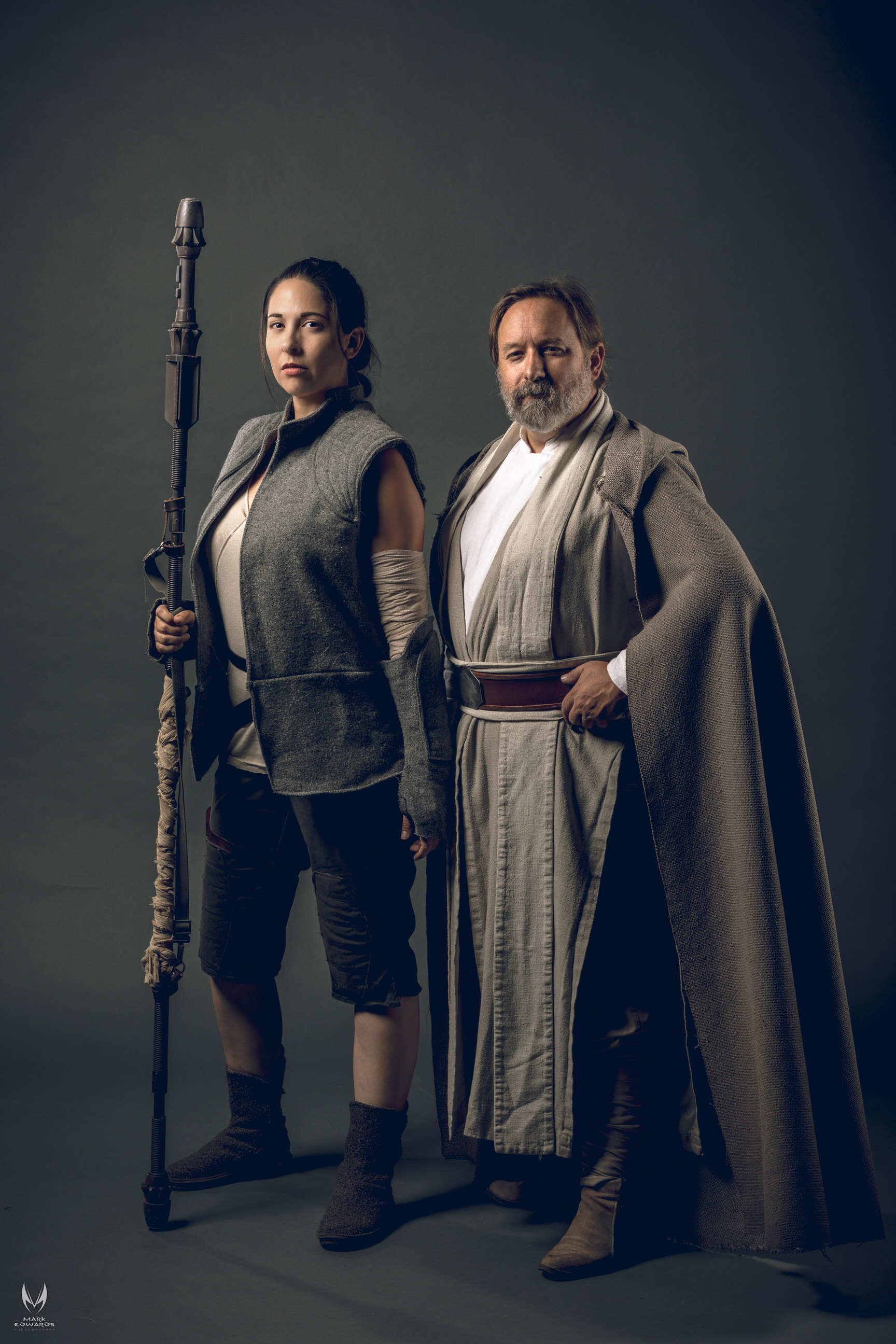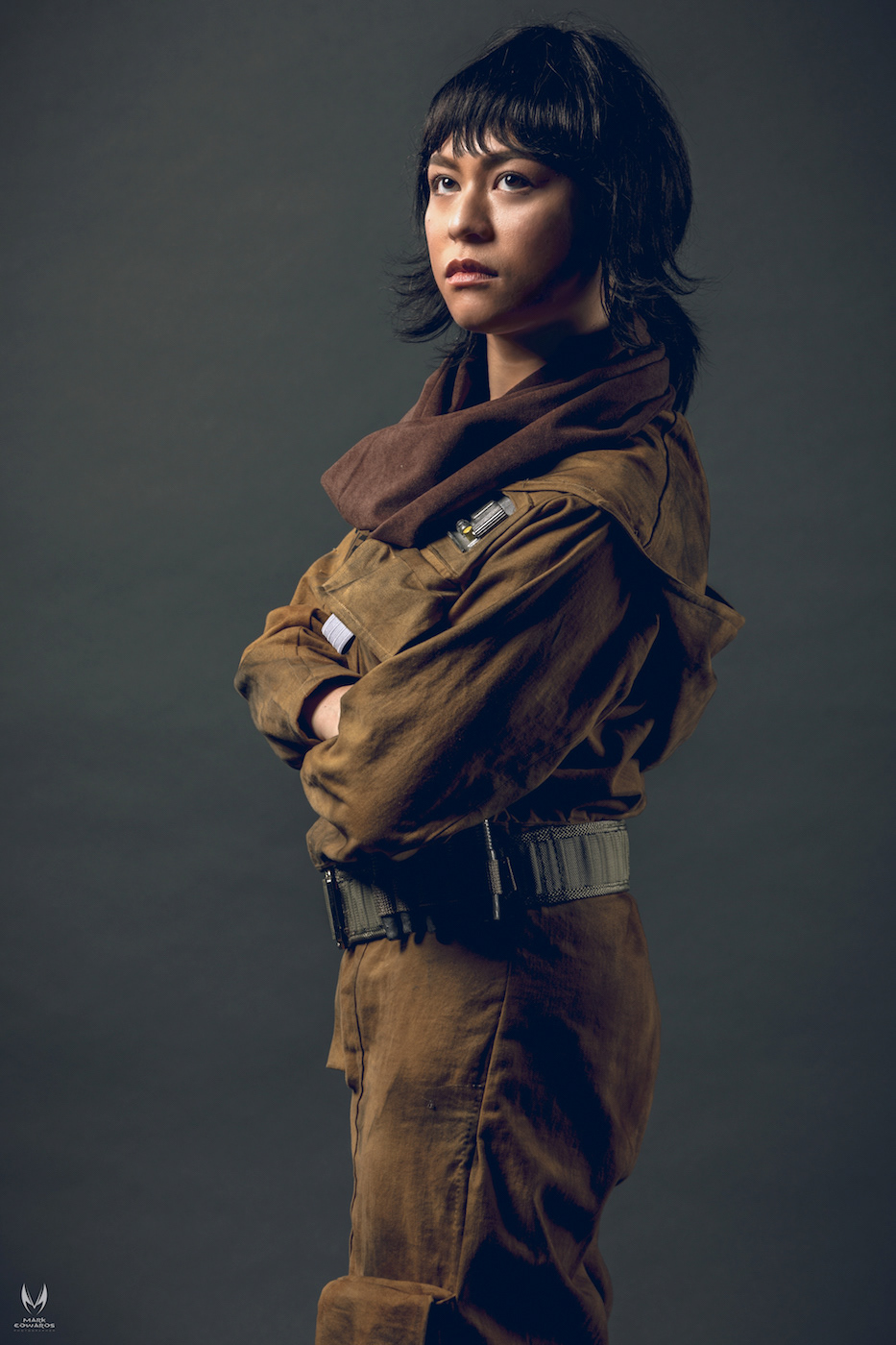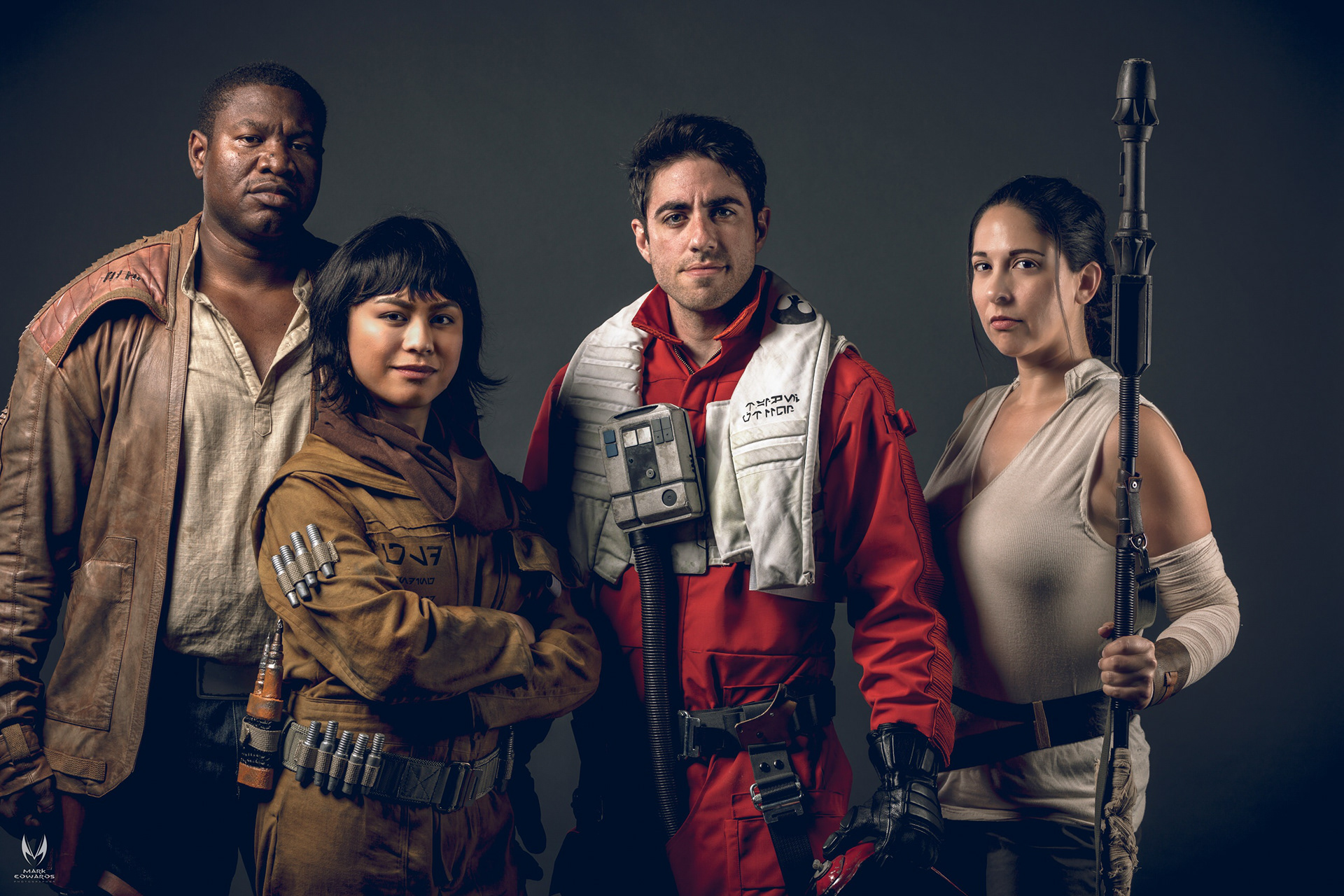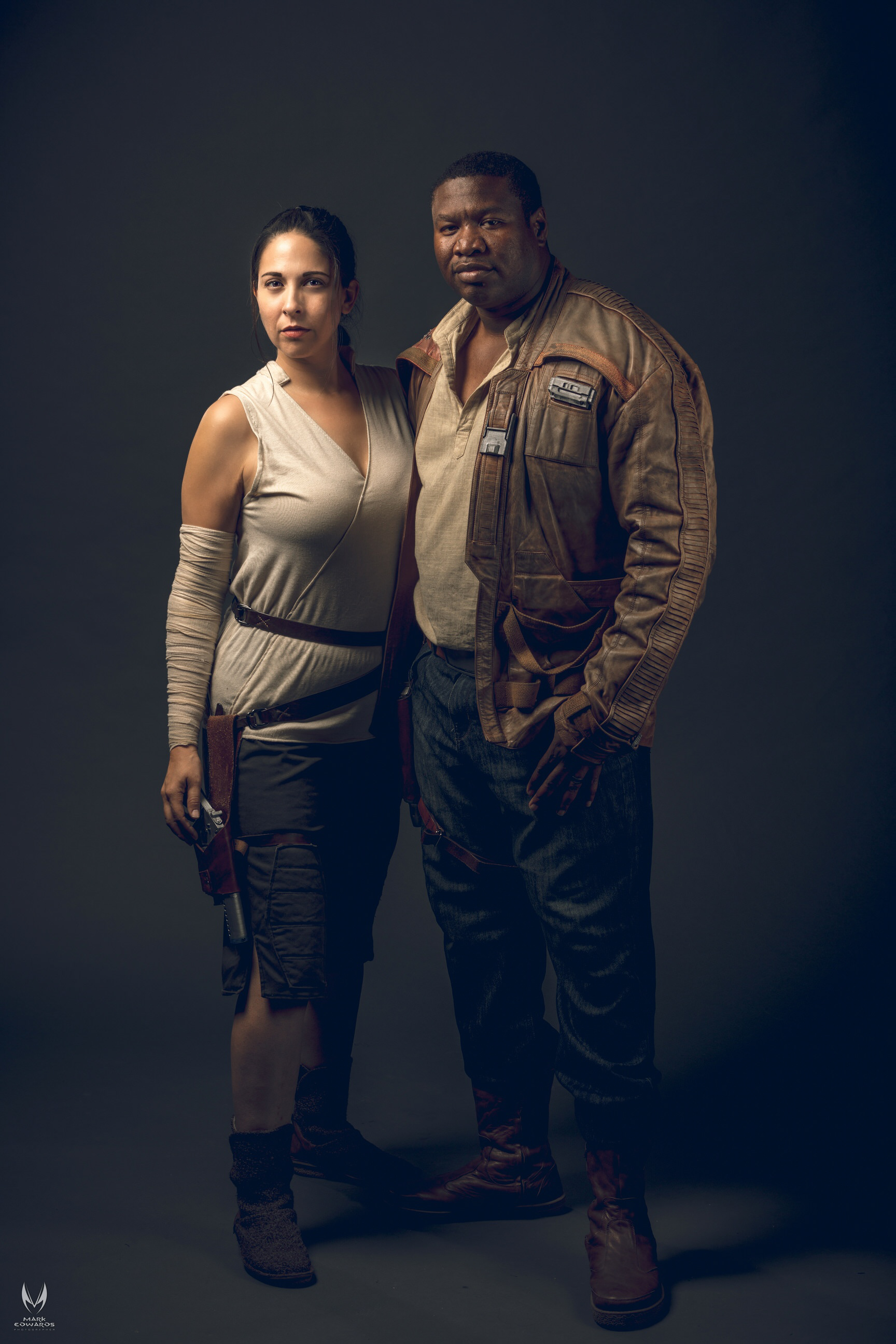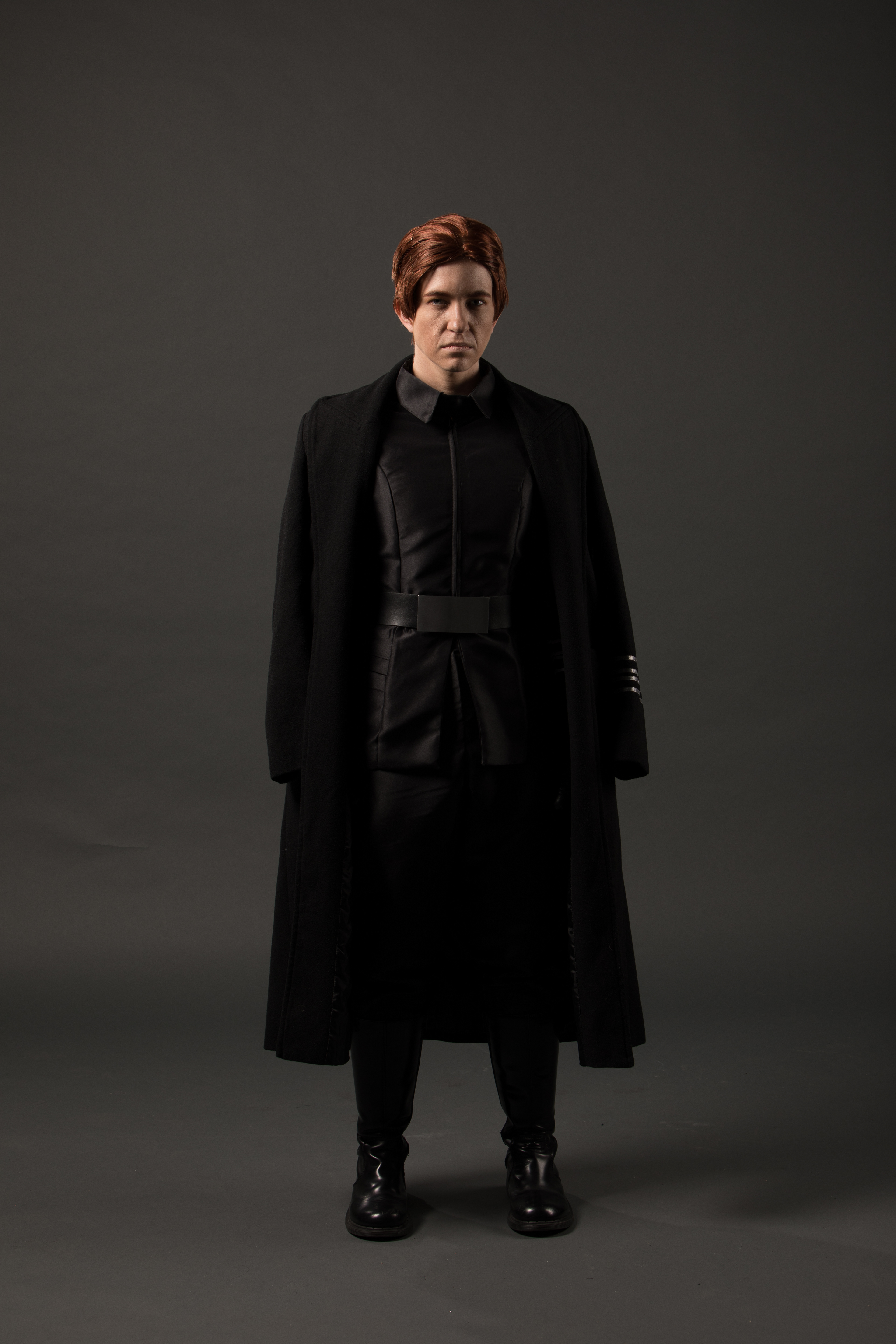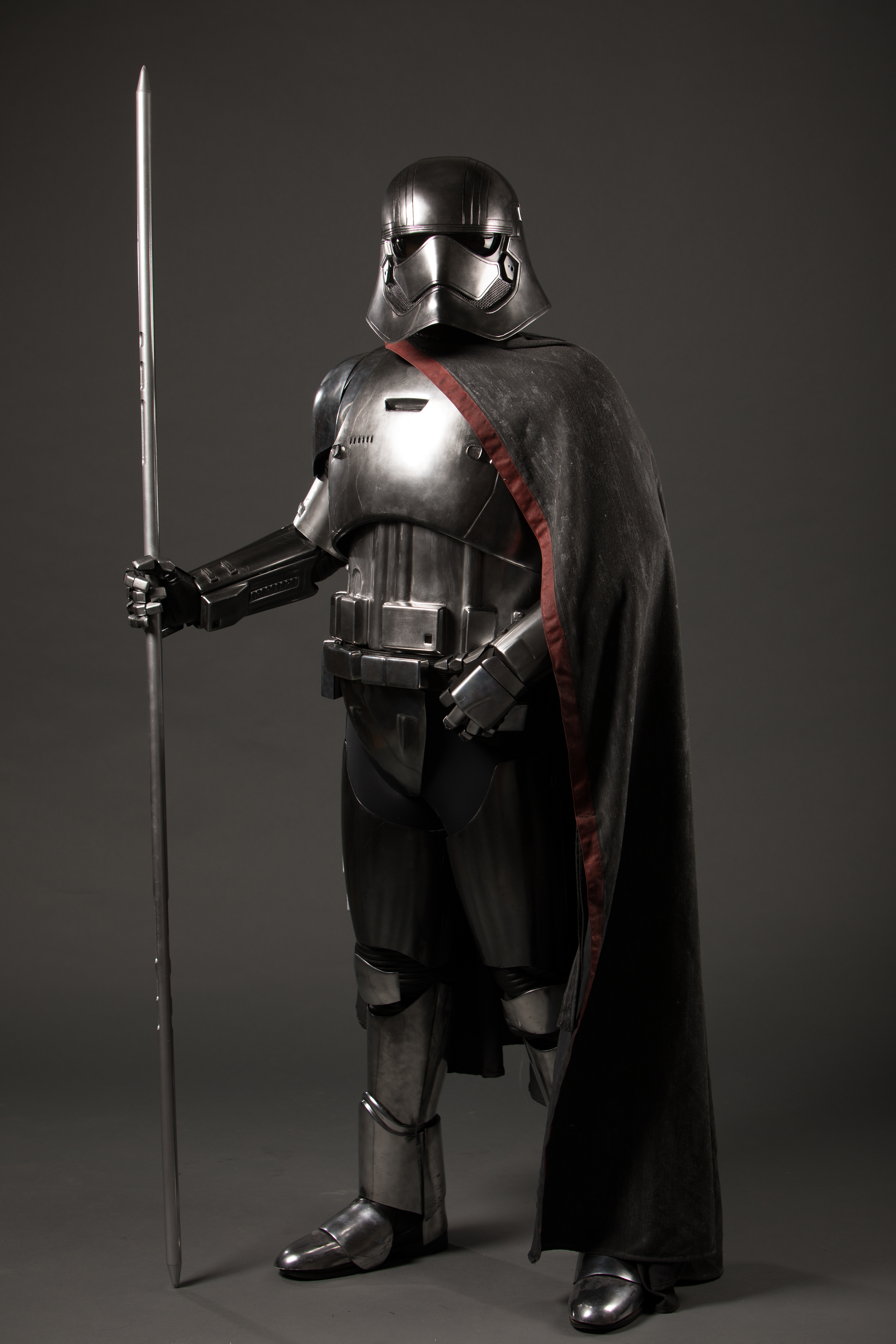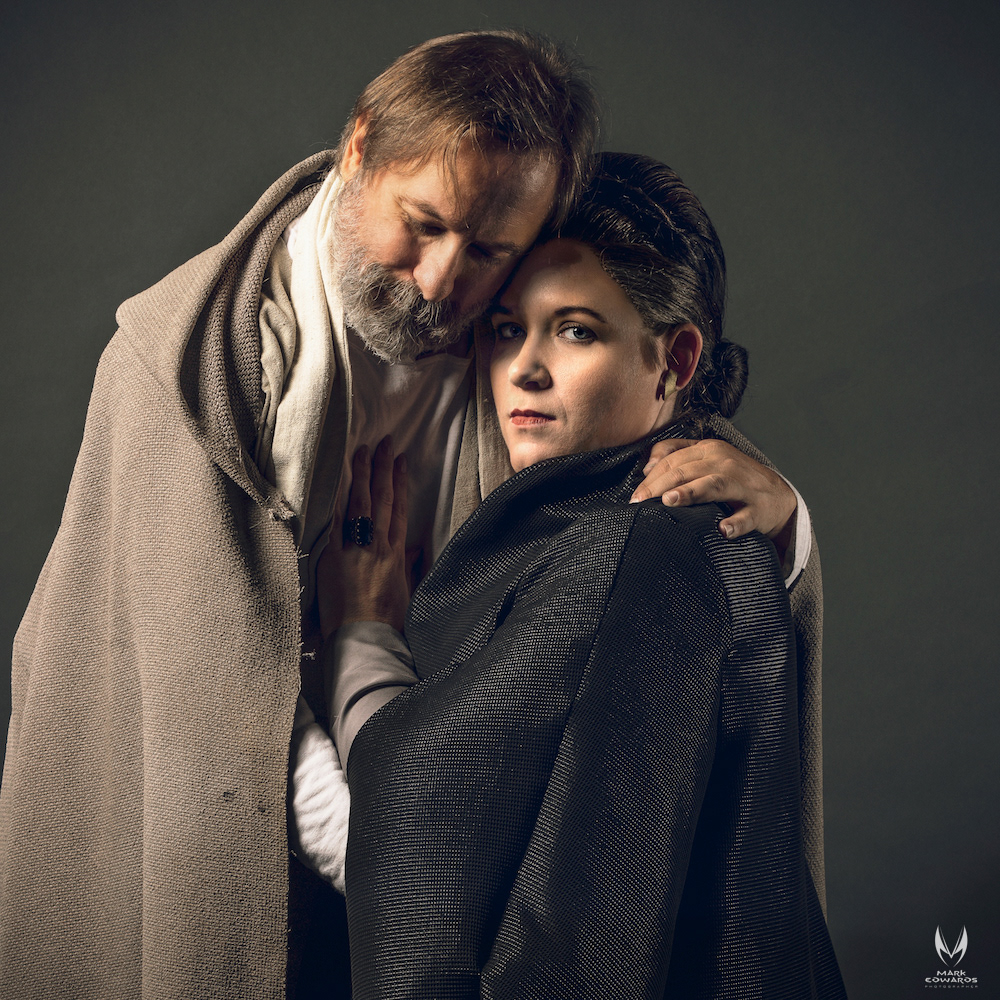 Officially shooting for the Star Wars Brand - Mark Edwards Photographer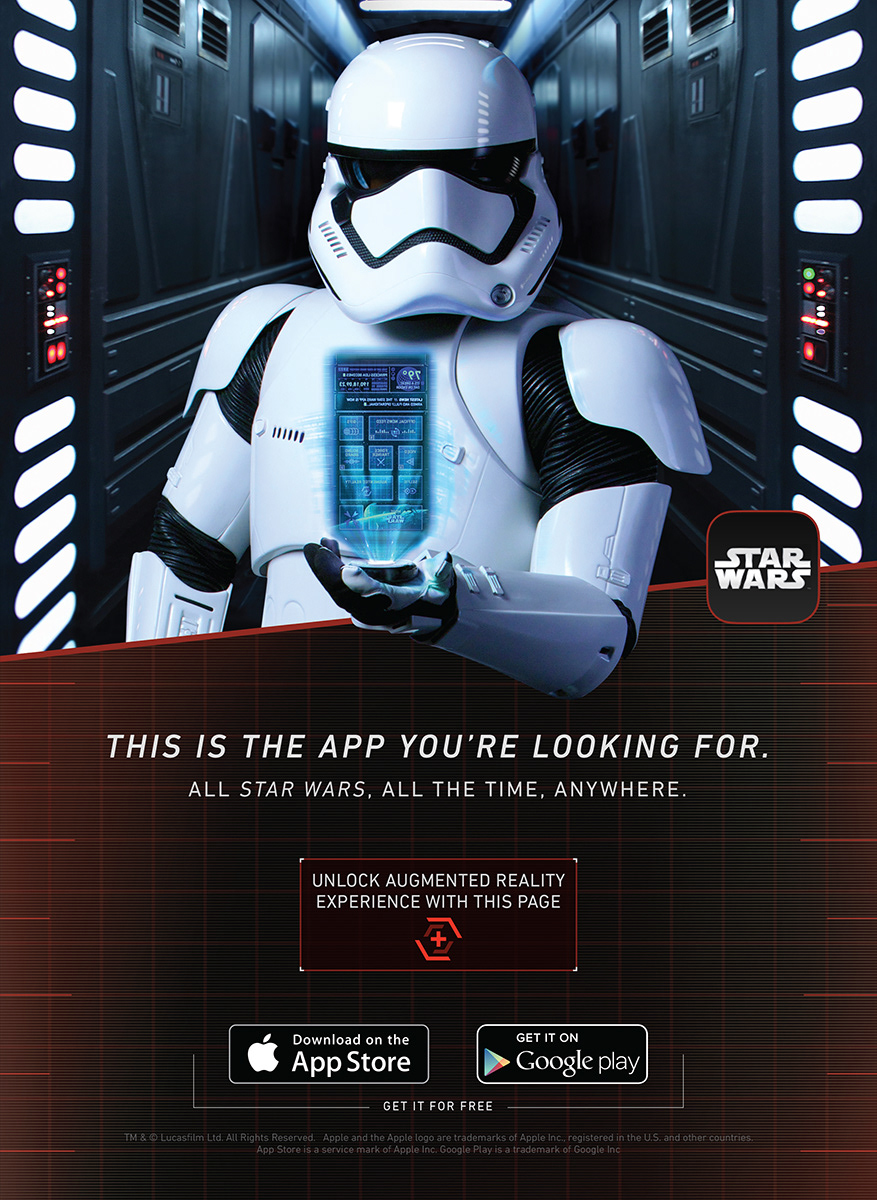 For the release of the official Star Wars App in 2015 from LFL/Disney, I was contracted to provide a series of dynamic images of the First Order Stormtrooper. I'm thrilled that my photos became part of the Star Wars Universe though this campaign.  I look forward to many future projects with LFL/Disney! (*copyright of the final image Lucasfilm/Disney).
Update:  04/28/17 from Star Wars Official Website:  StarWars.com won both the People's Voice Award (voted by fans) and the Webby Award (voted by a panel of judges) for Best Website (Movie & Film); ...and for the second year in a row, the Star Wars app won the People's Voice Award for Best Mobile Site & App (Entertainment).
Contract Photographer for Reed Pop - New York Comic Con & Star Wars Celebration
*photos copyright Reed Pop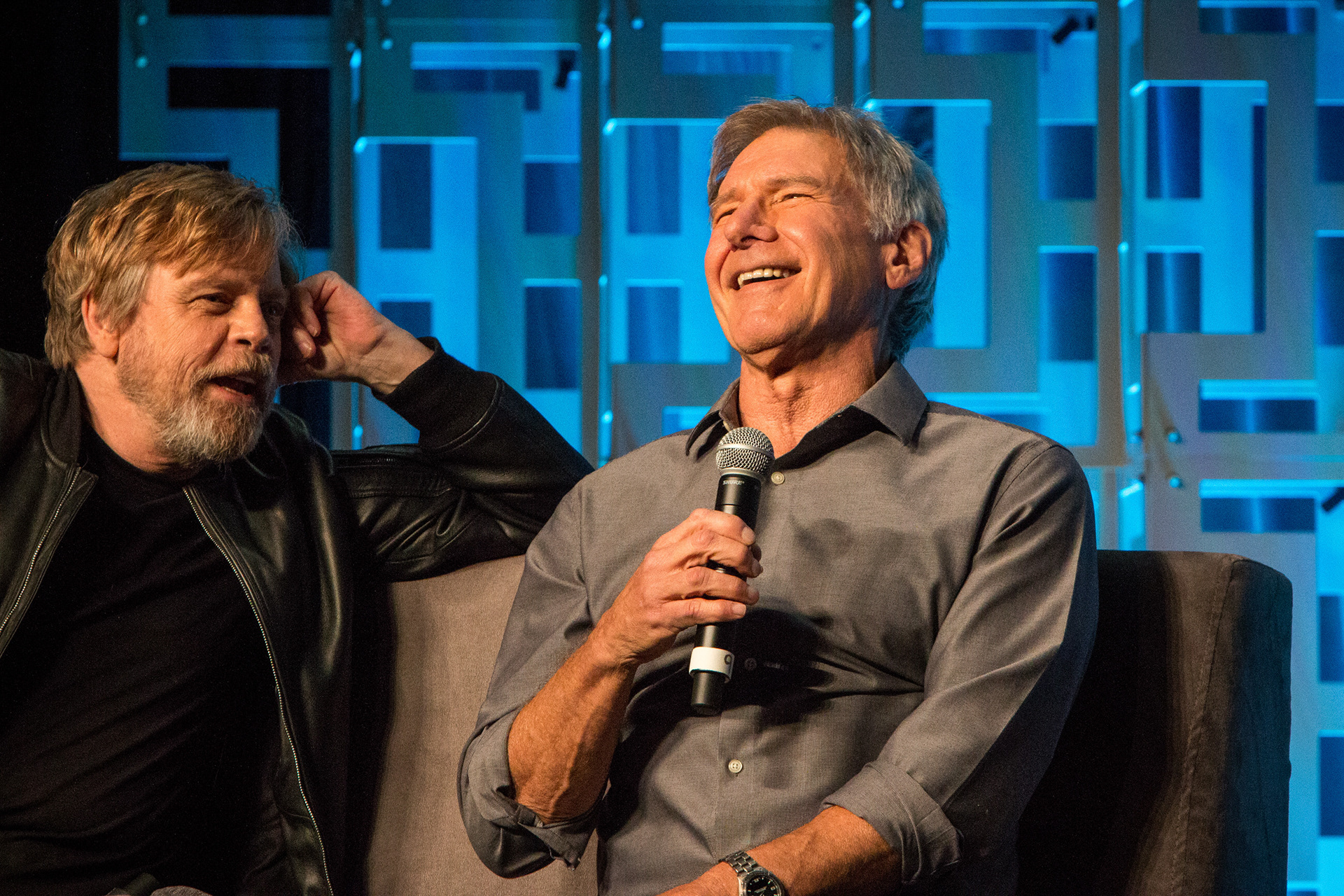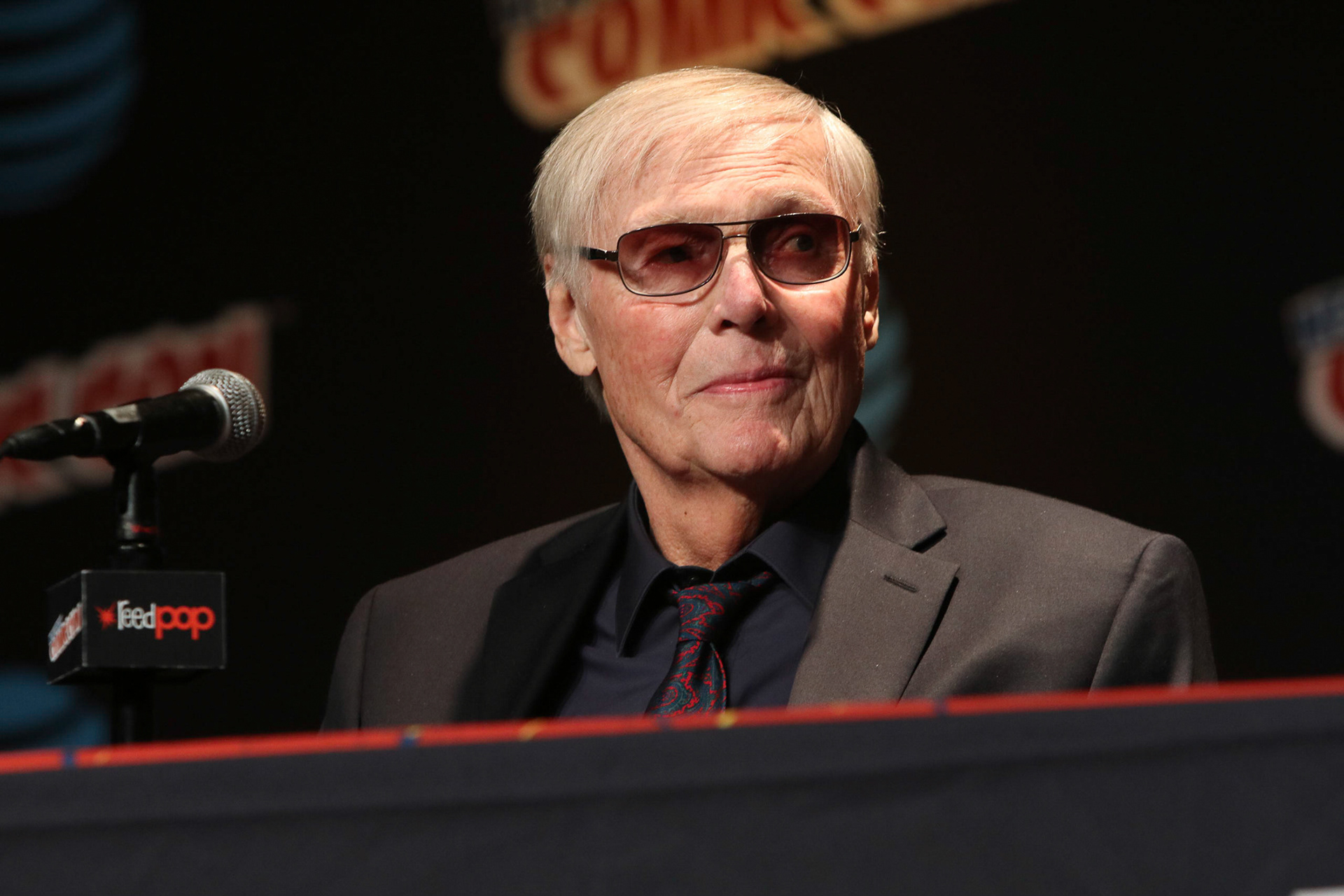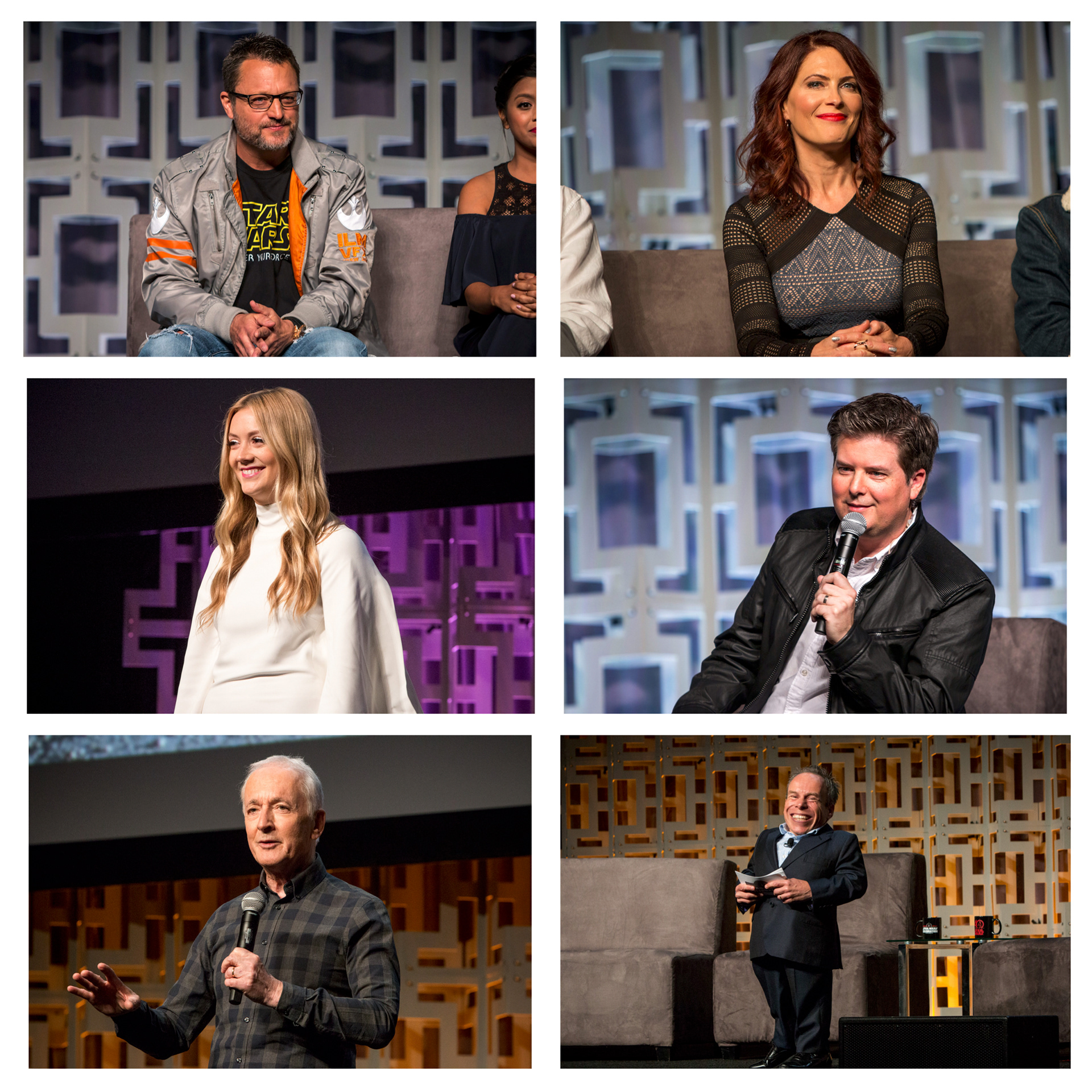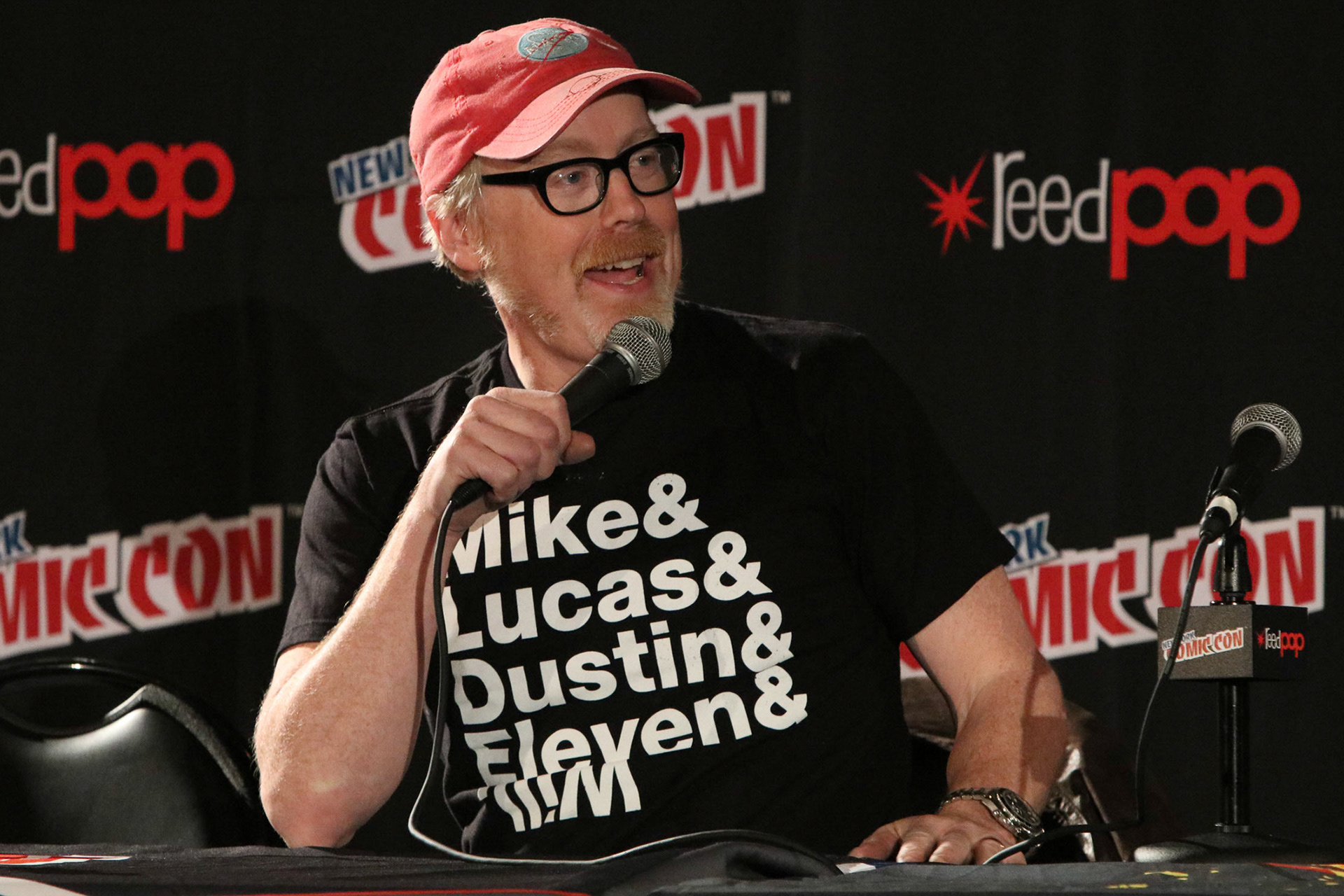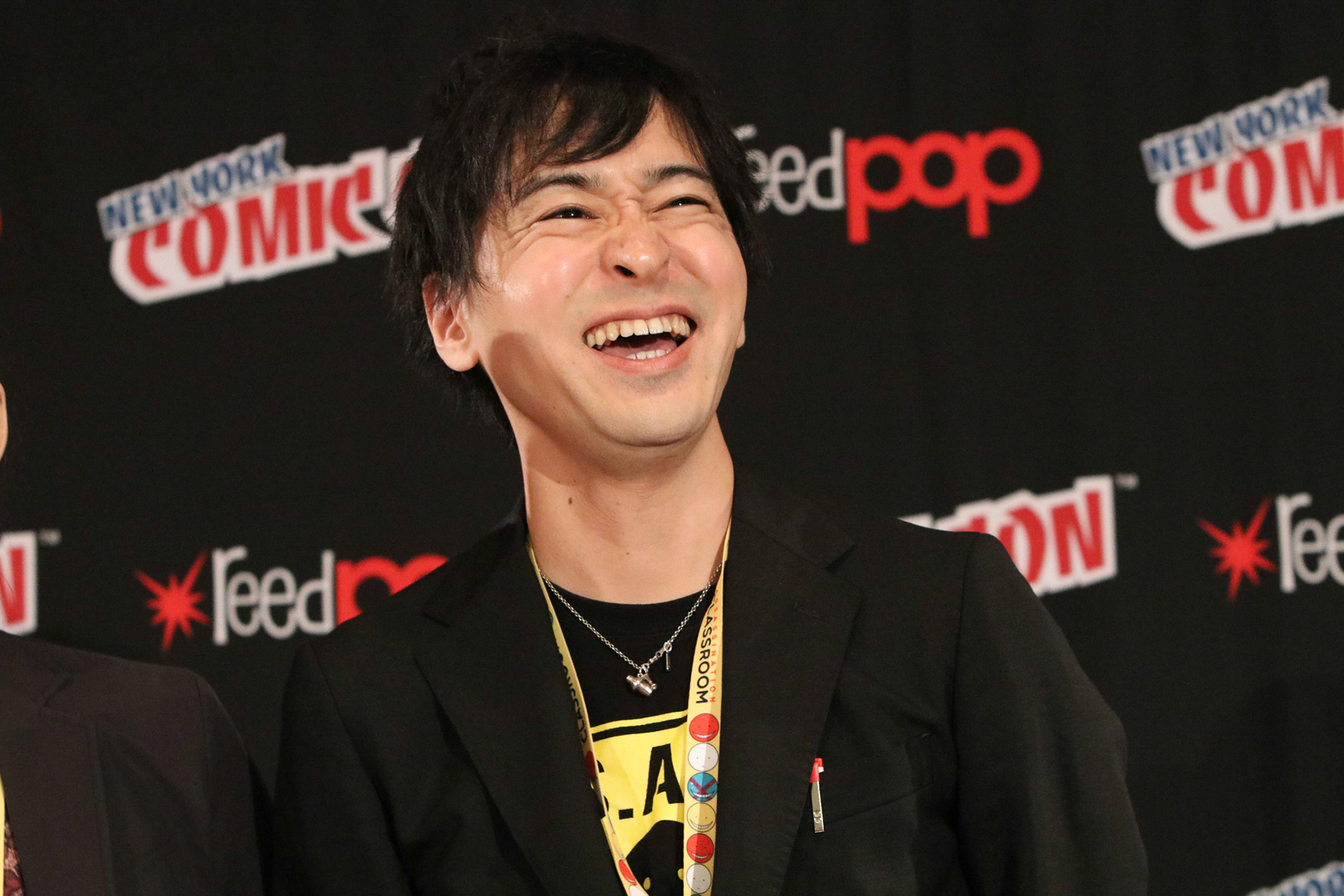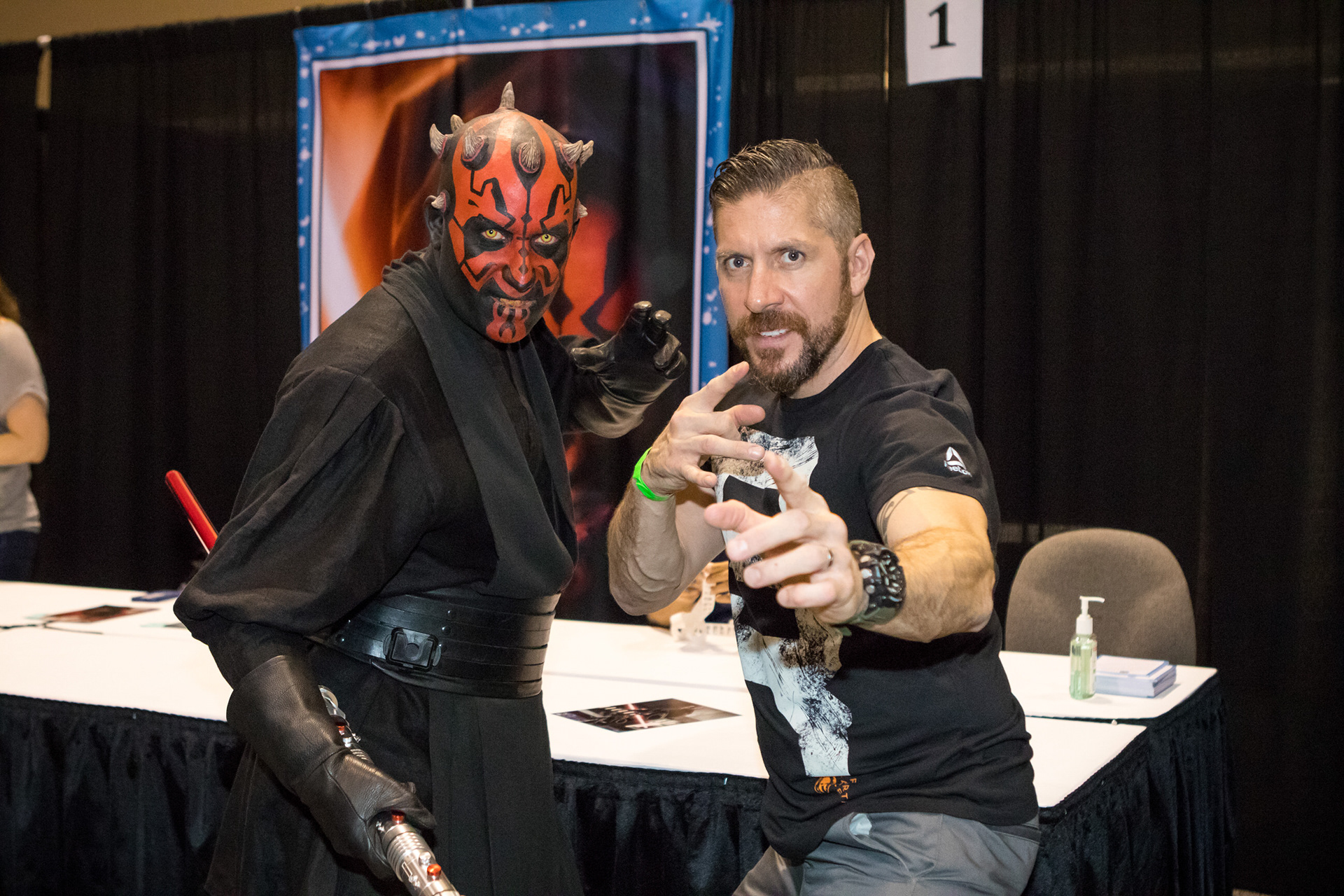 Dawn of Justice - Product Photography by Mark Edwards for UD Replicas Warner Bros DC Comics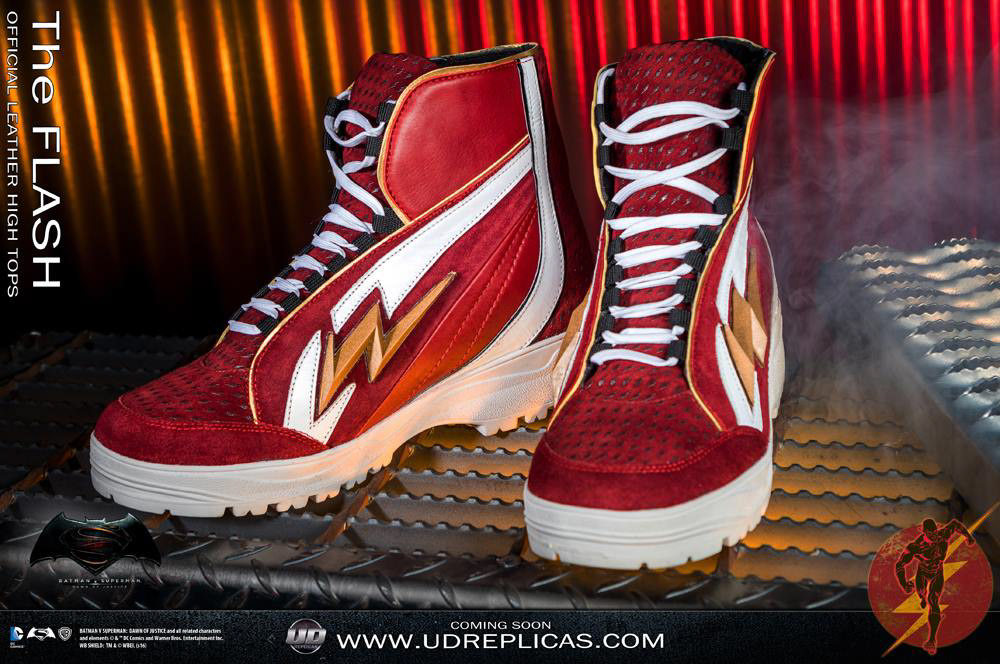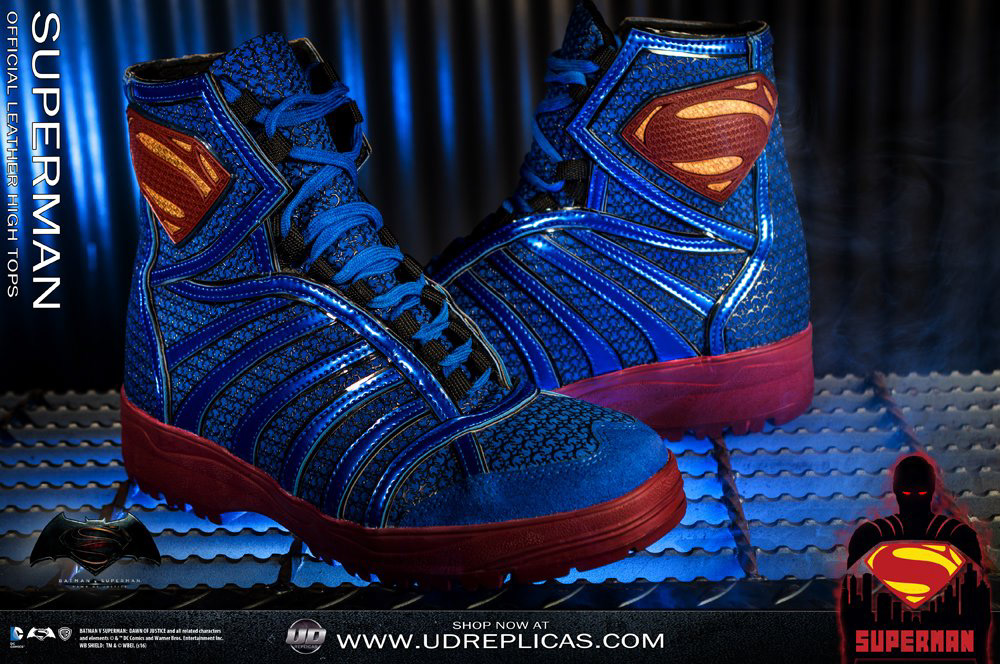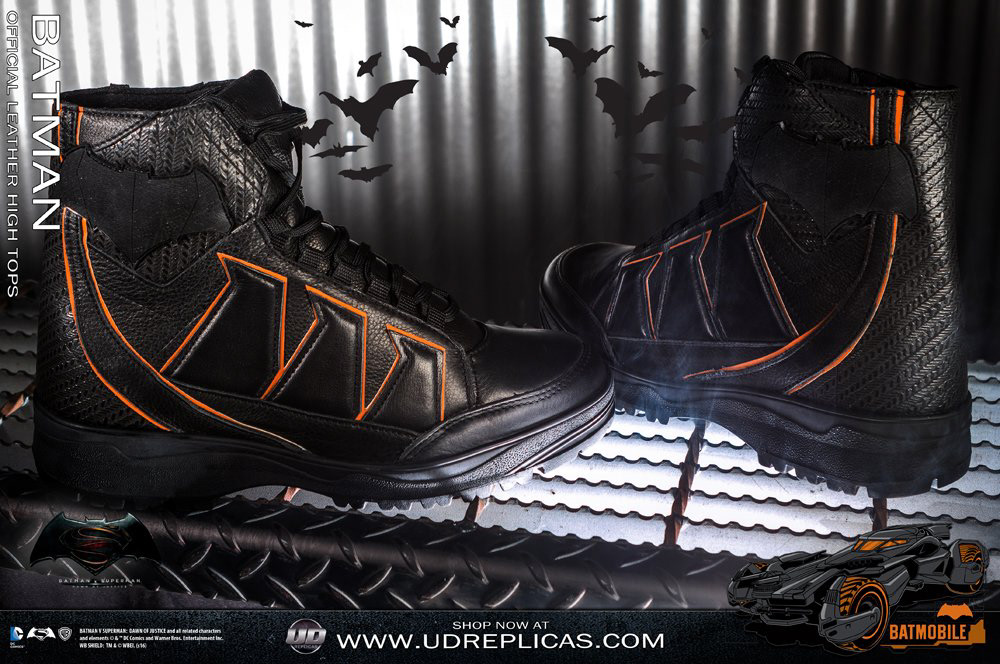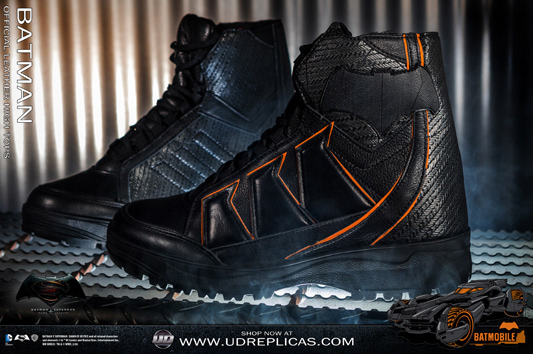 I'm proud to share with you the product photographs I shot in the studio for UD Replicas! The Official DC Leather High Tops now on sale! The Flash, Batman, and Superman! I'm very excited to share these images with you and I look forward to shooting more great products from UD Replicas!
I'm so very proud to have been part of this awesome project with Gigi Edgley as the On Set Photographer (B.T.S.).  I love my job!  Her Video "Closer" is spectacular! 
You can check out the music video here:  https://www.youtube.com/watch?v=OqAi-tLCgH0
Indiana Jones Prop Photography by Mark Edwards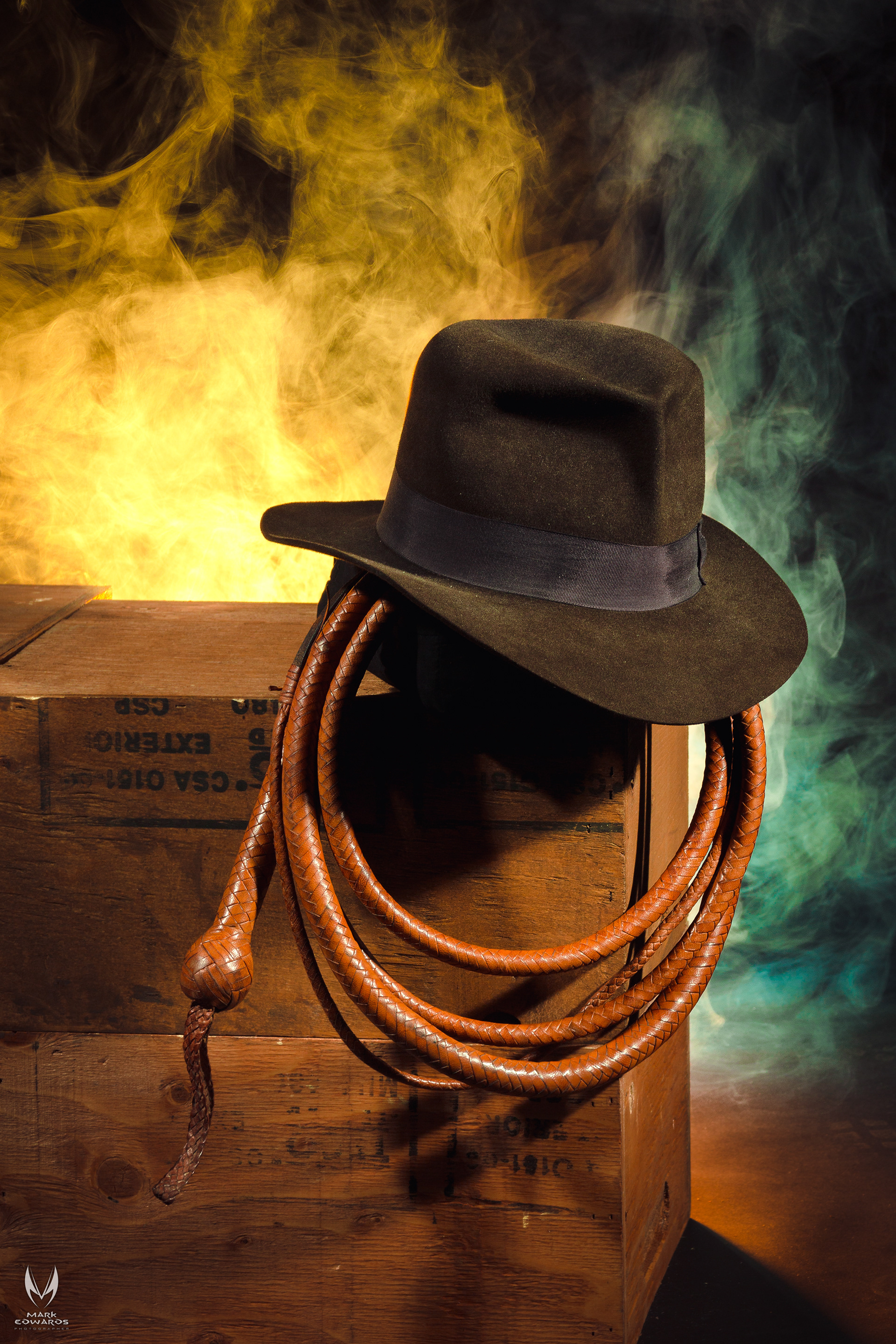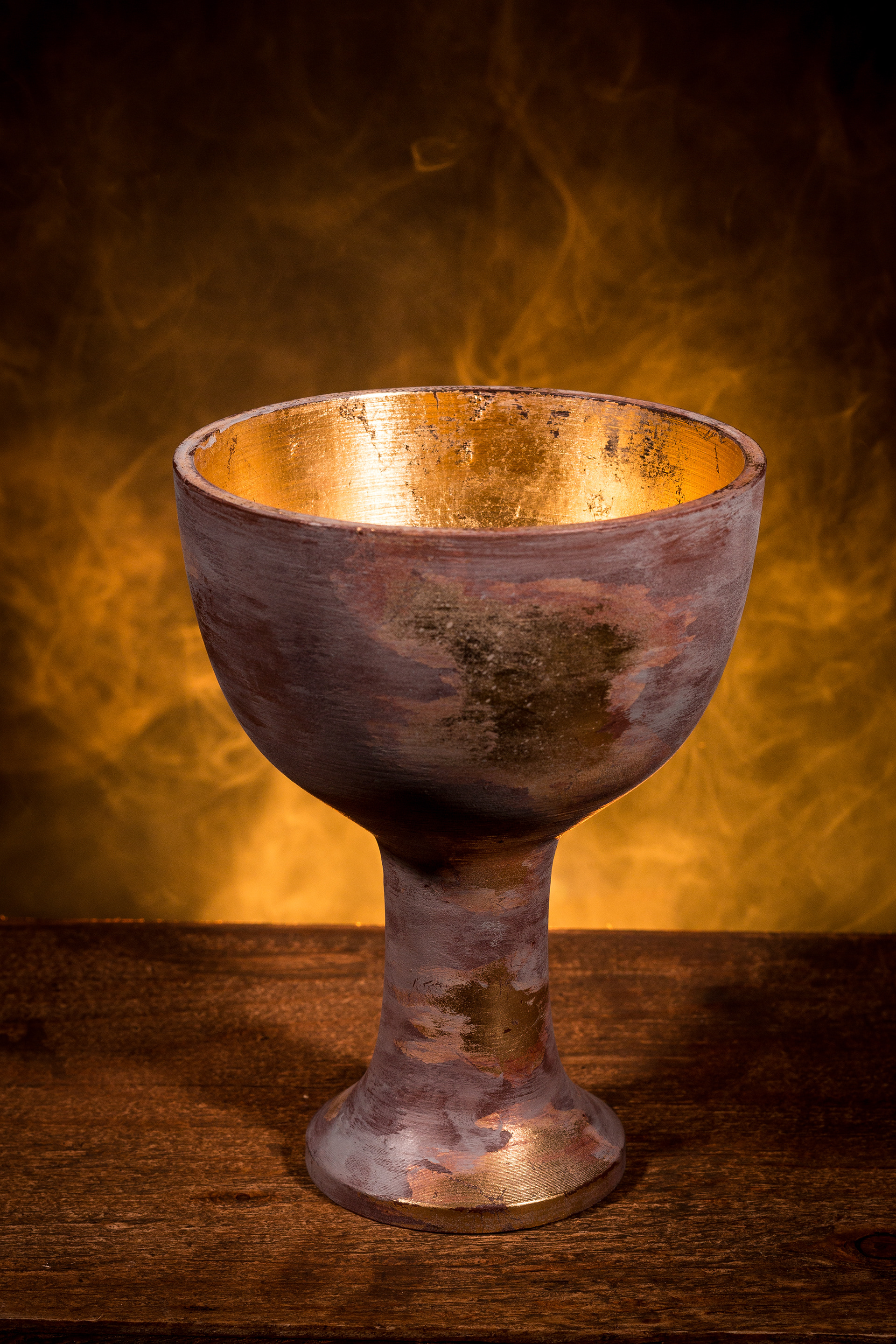 I'm a big fan of the Indiana Jones Franchise so here are a few shots I created in the studio (all in camera) showcasing the iconic props from Raiders of the Lost Ark and the Holy Grail from Last Crusade. The Grail is 3D printed by one of my prop making friends, and my photo has help increased his sales once he changed over to it.
Orange Cost Magazine - Mark Edwards Photographer featuring Mike Senna and Star Wars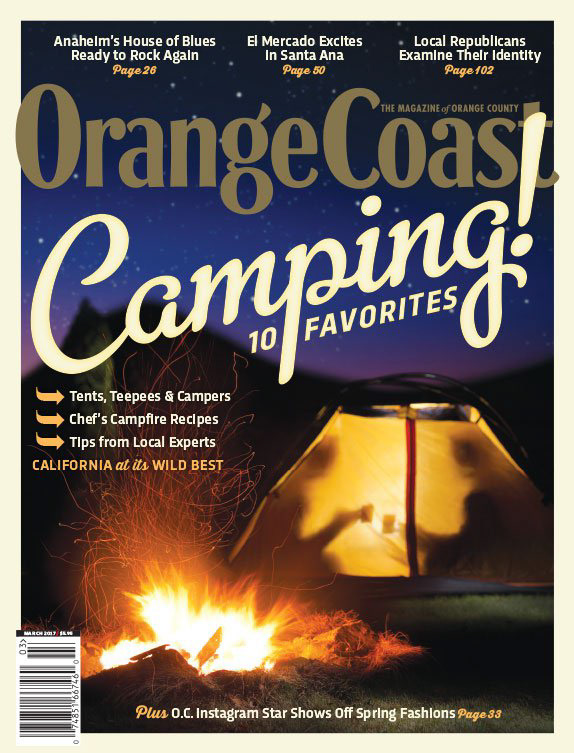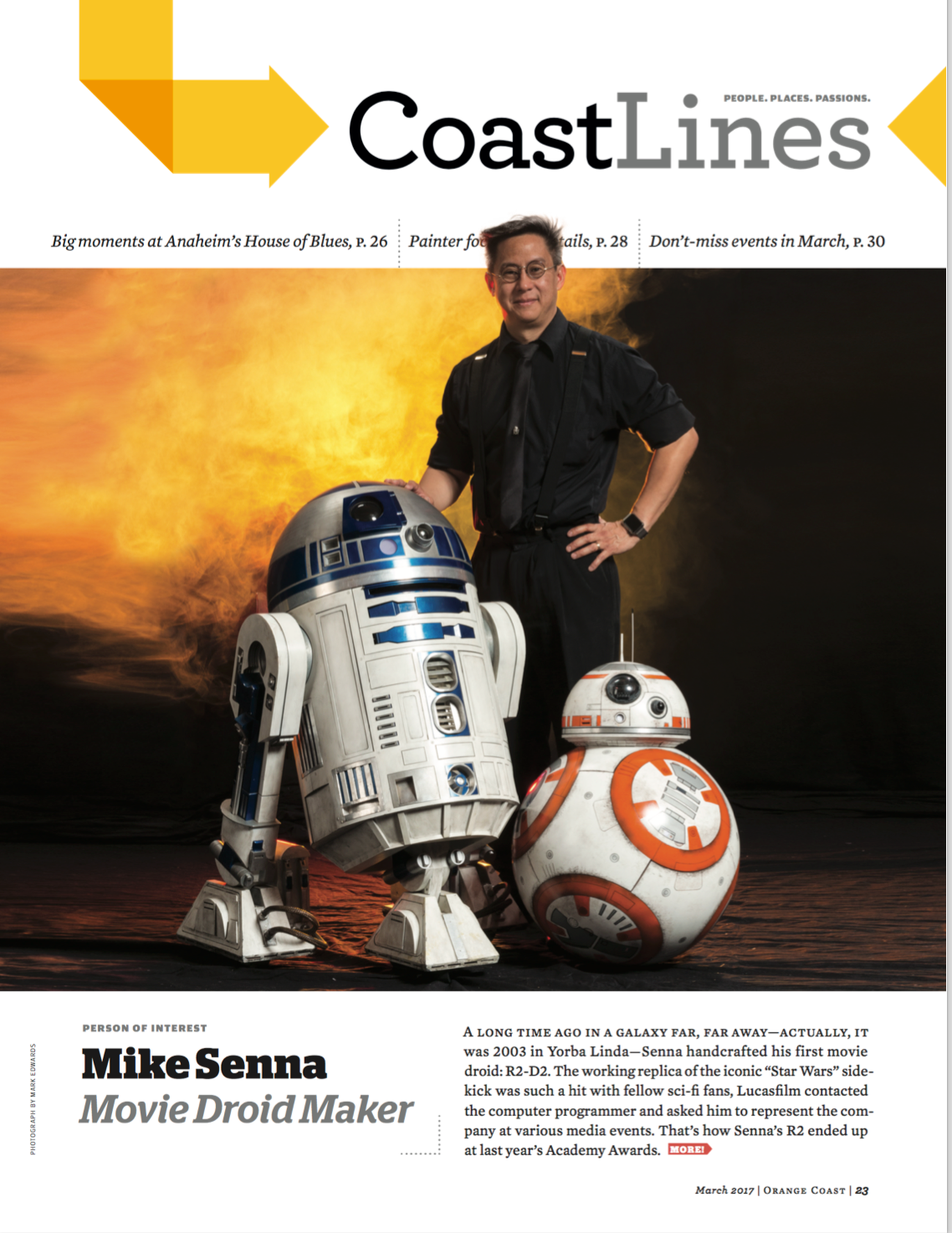 Now available on news stands everywhere - Orange Coast Magazine's March 2017 Issue! I'm very proud of the fact that my photo of Mike Senna and his two droids (R2&BB) was featured in this month's issue! Make sure to go by and pick up the brand-new addition of Orange Coast Magazine featuring Mike Senna!  UPDATE 9/29/17:  My photograph with Mike Senna and the Droids is now officially featured on the brand new show "Science and Star Wars" episode Helper Droids!
Featured Photographer - 20 Years of Tomb Raider - Hard Back Book Publication - Crystal Dynamics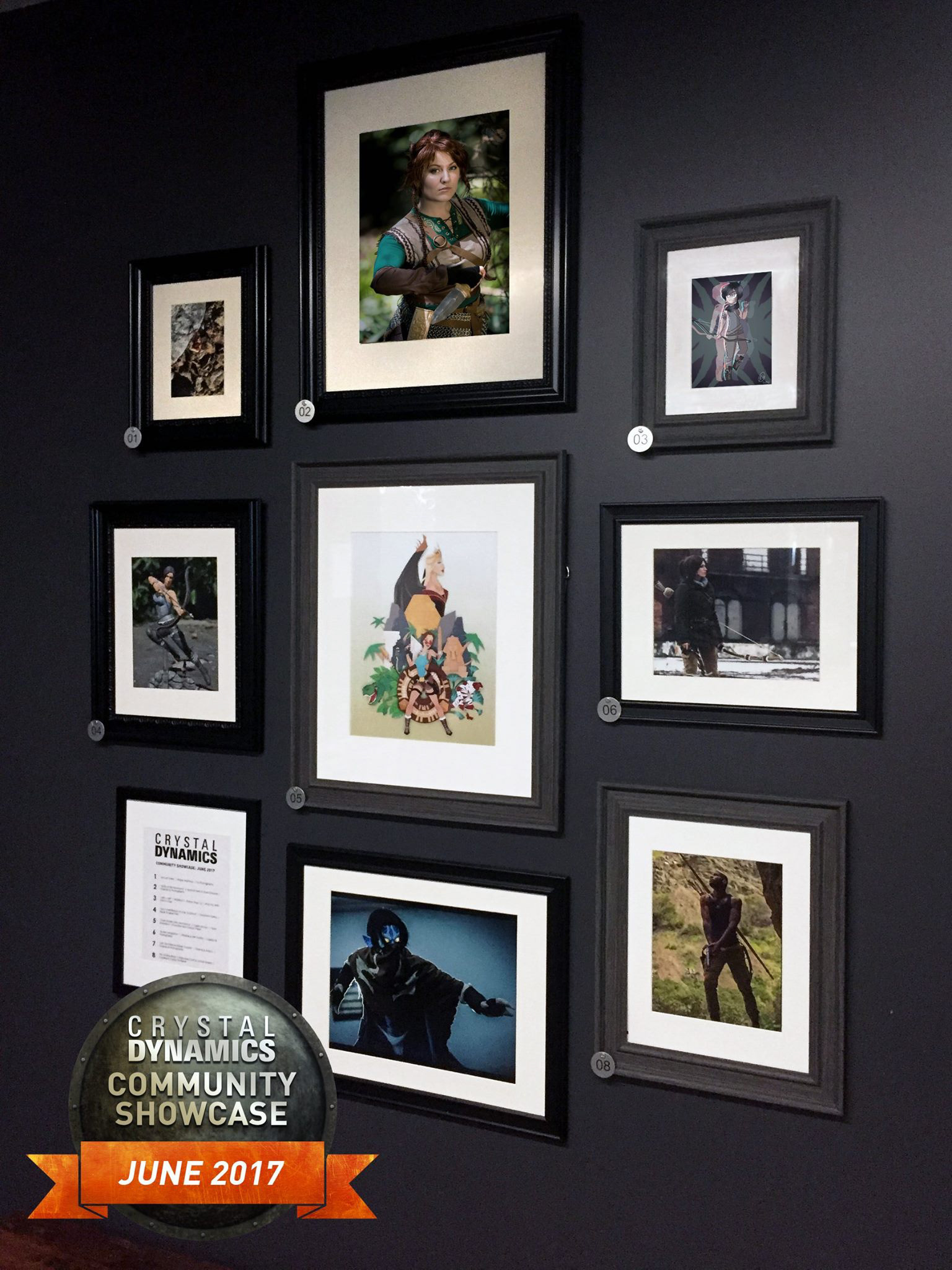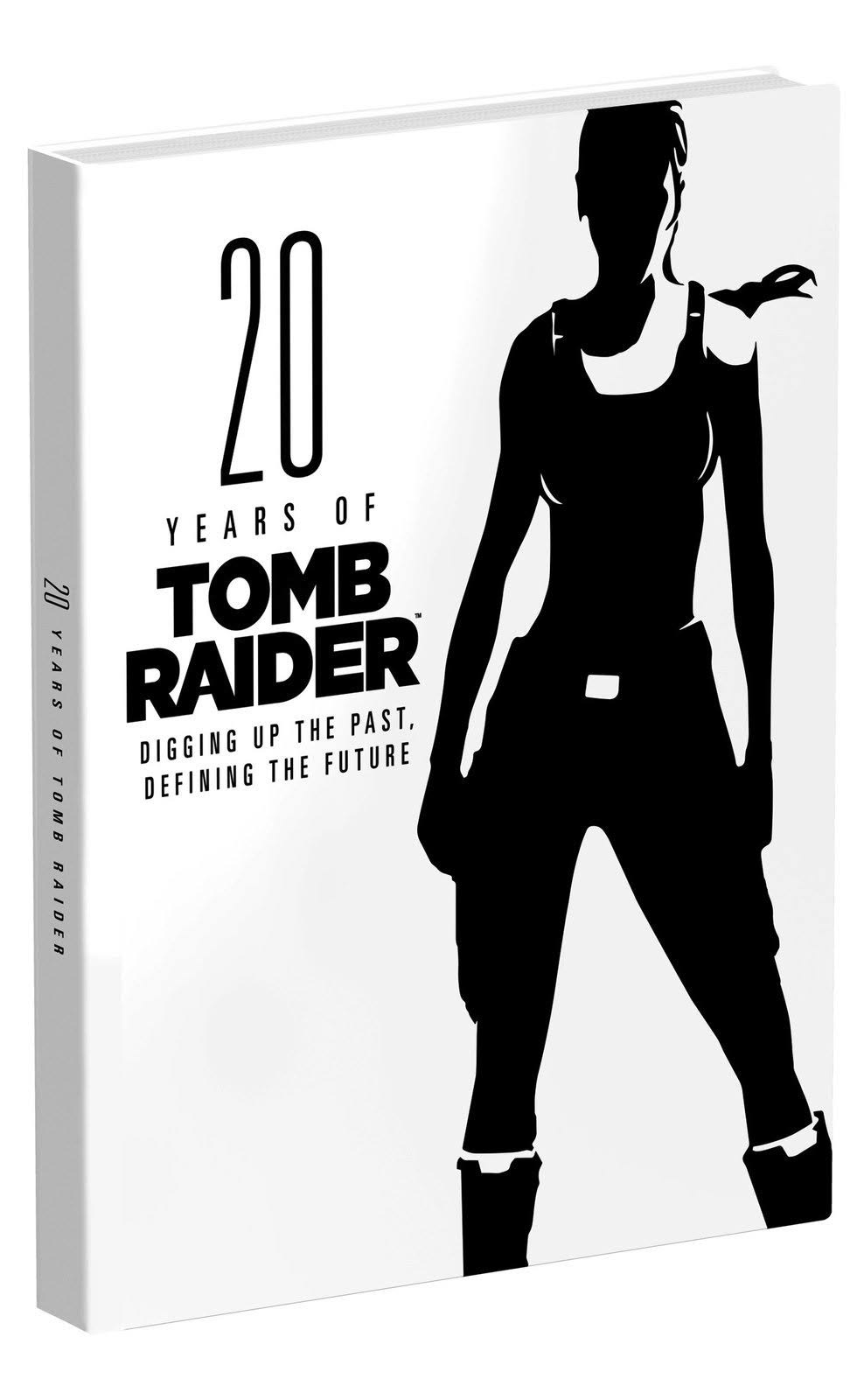 In addition to having my photography published in the new book "20 Year of Tomb Raider", I'm very honored to have some of my photography featured this month at the Crystal Community Showcase! 
"The Crystal Community Showcase is a monthly art exhibit housed in a high-traffic area of our HQ, showcasing some of the incredibly creative work from our dedicated fans. The goal is to bring inspiration full circle by paying tribute to creative works originally inspired by Crystal Dynamics games." 
Zero Gravity Fitness - Mark Edwards Photographer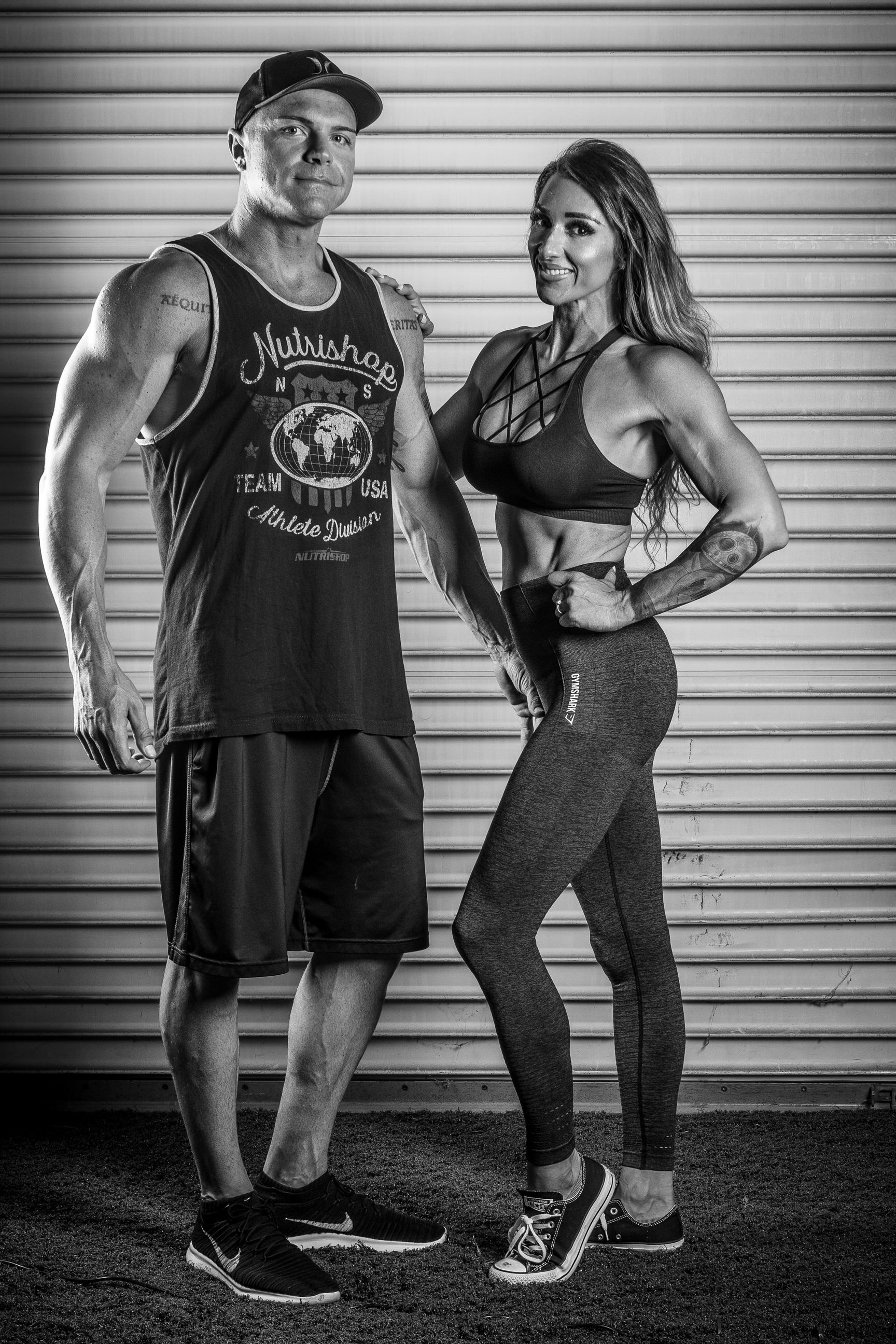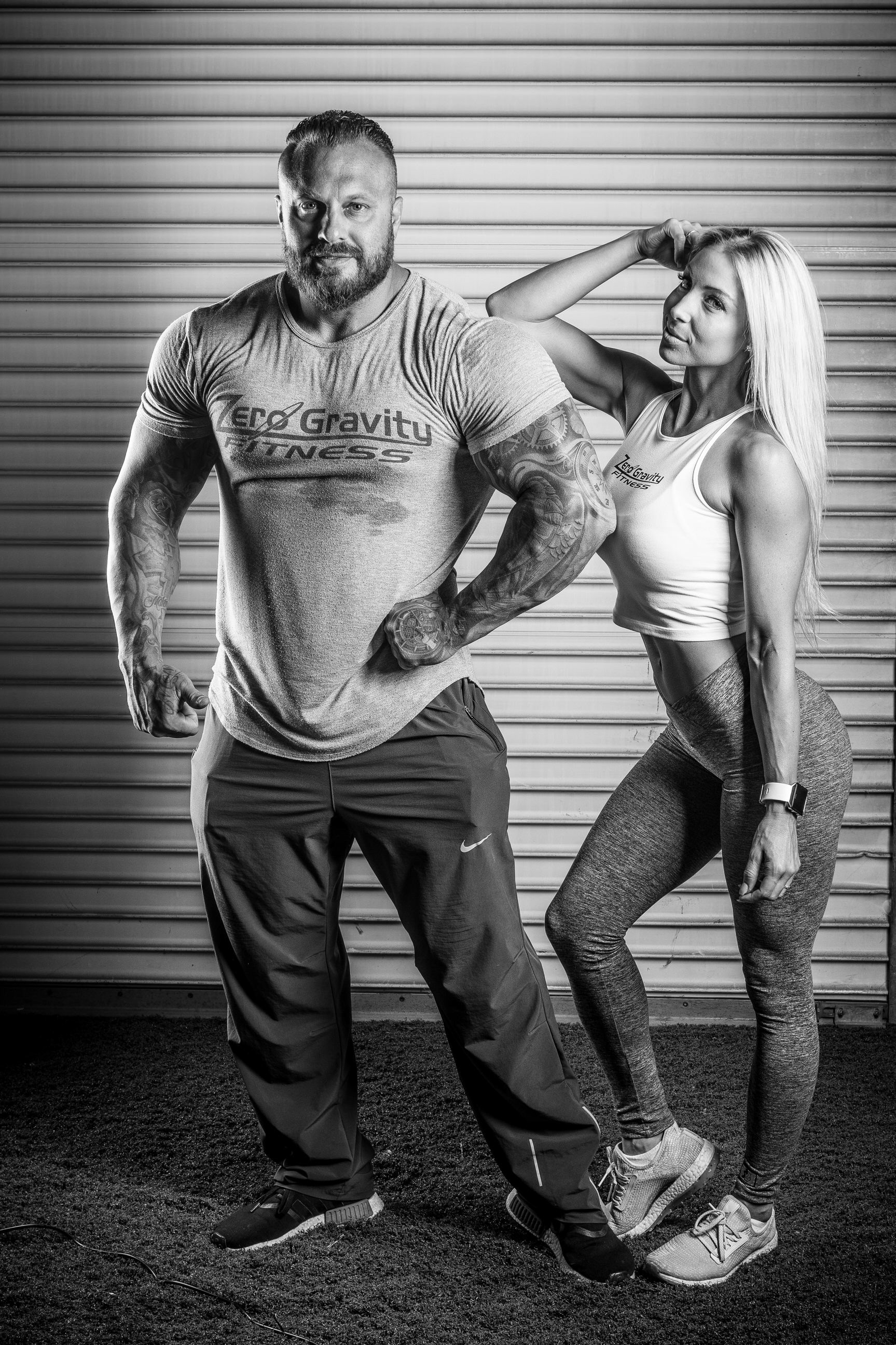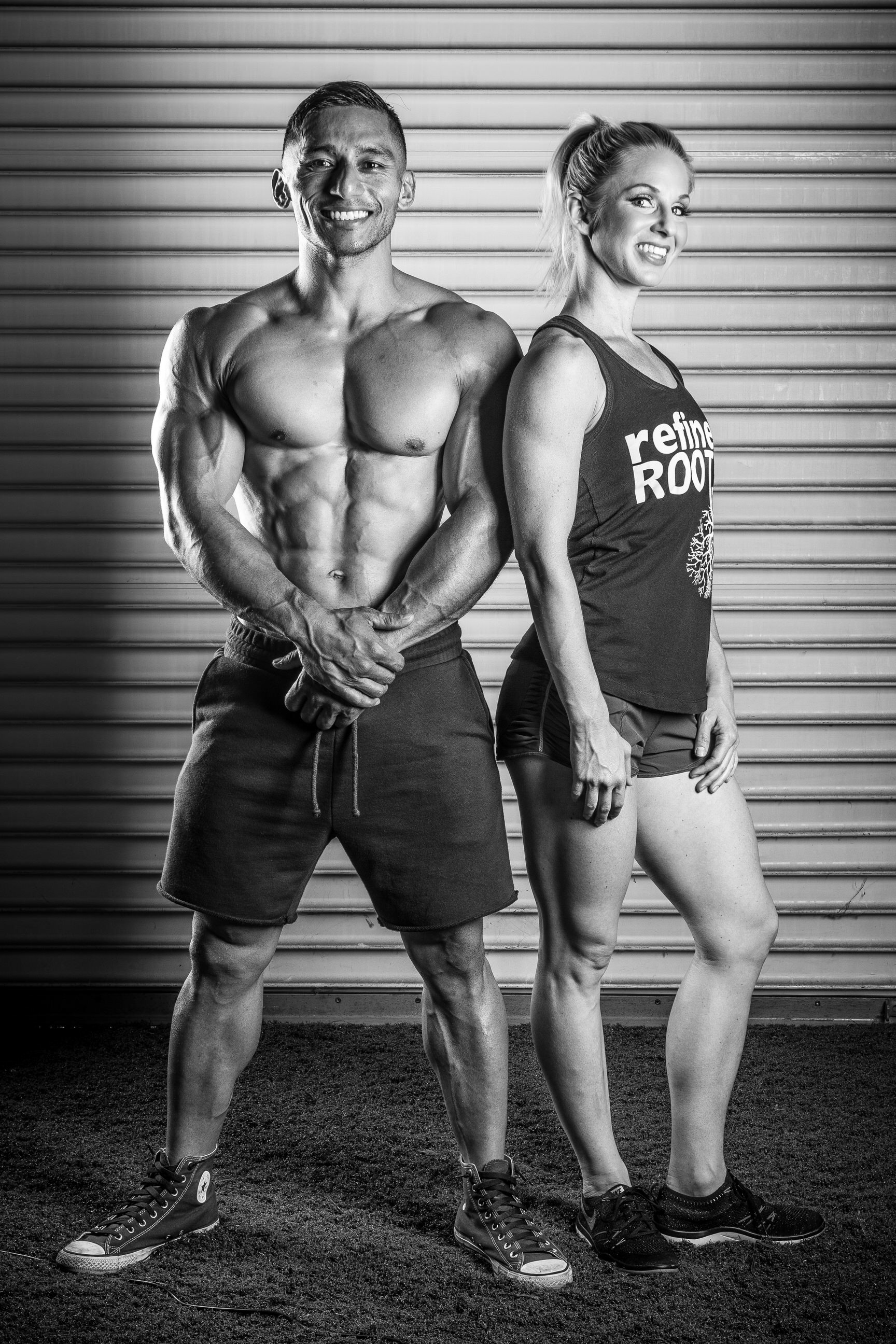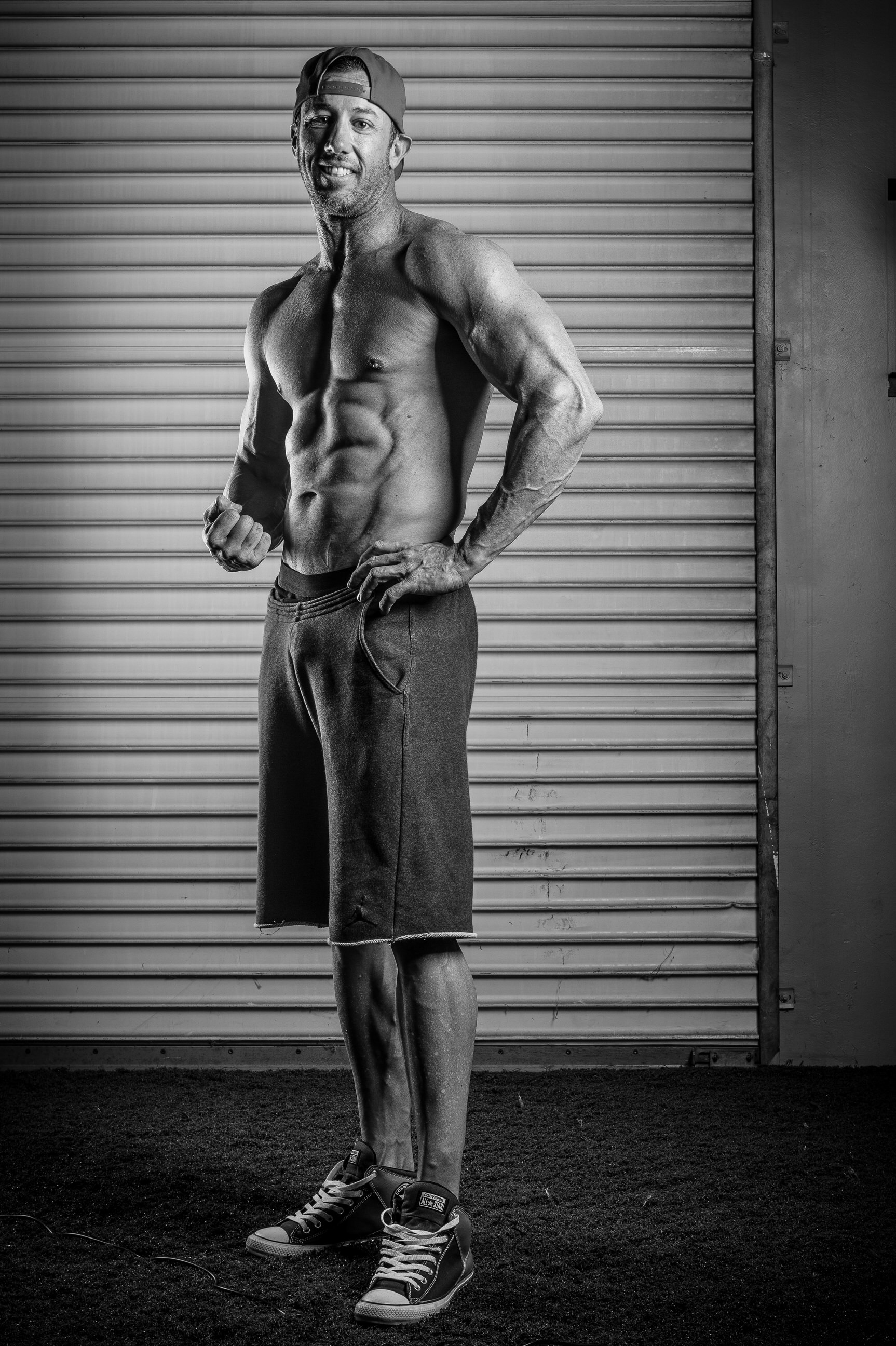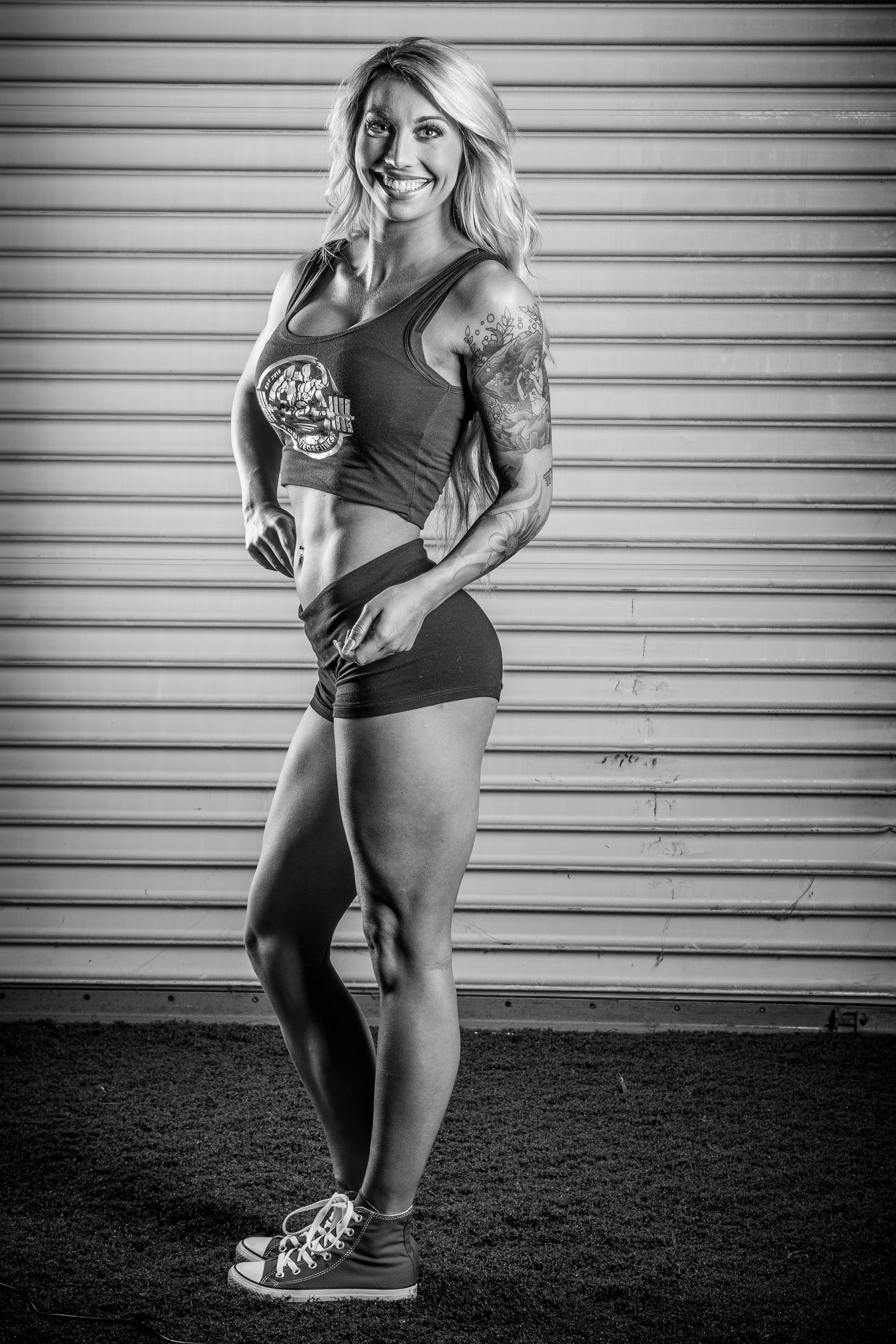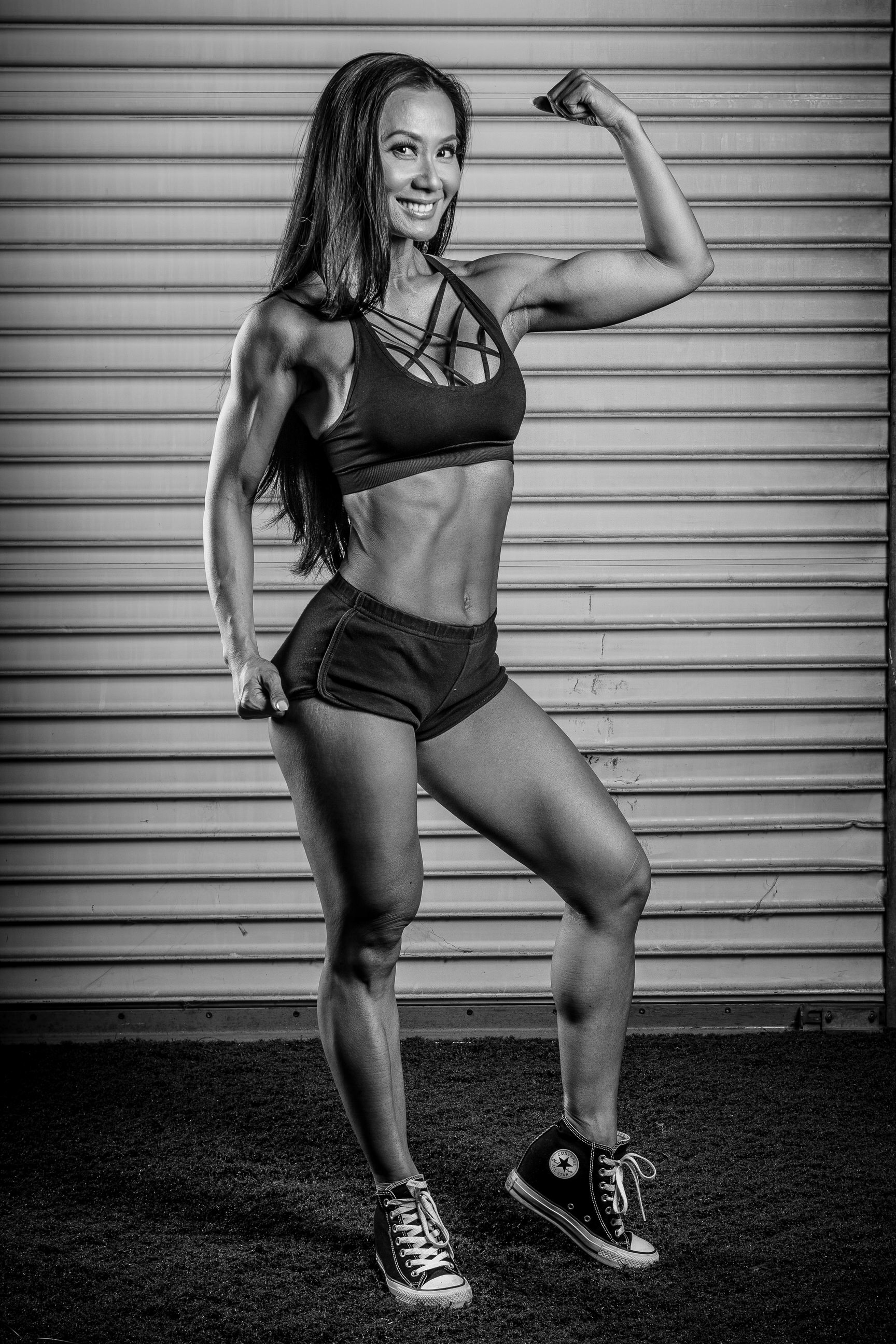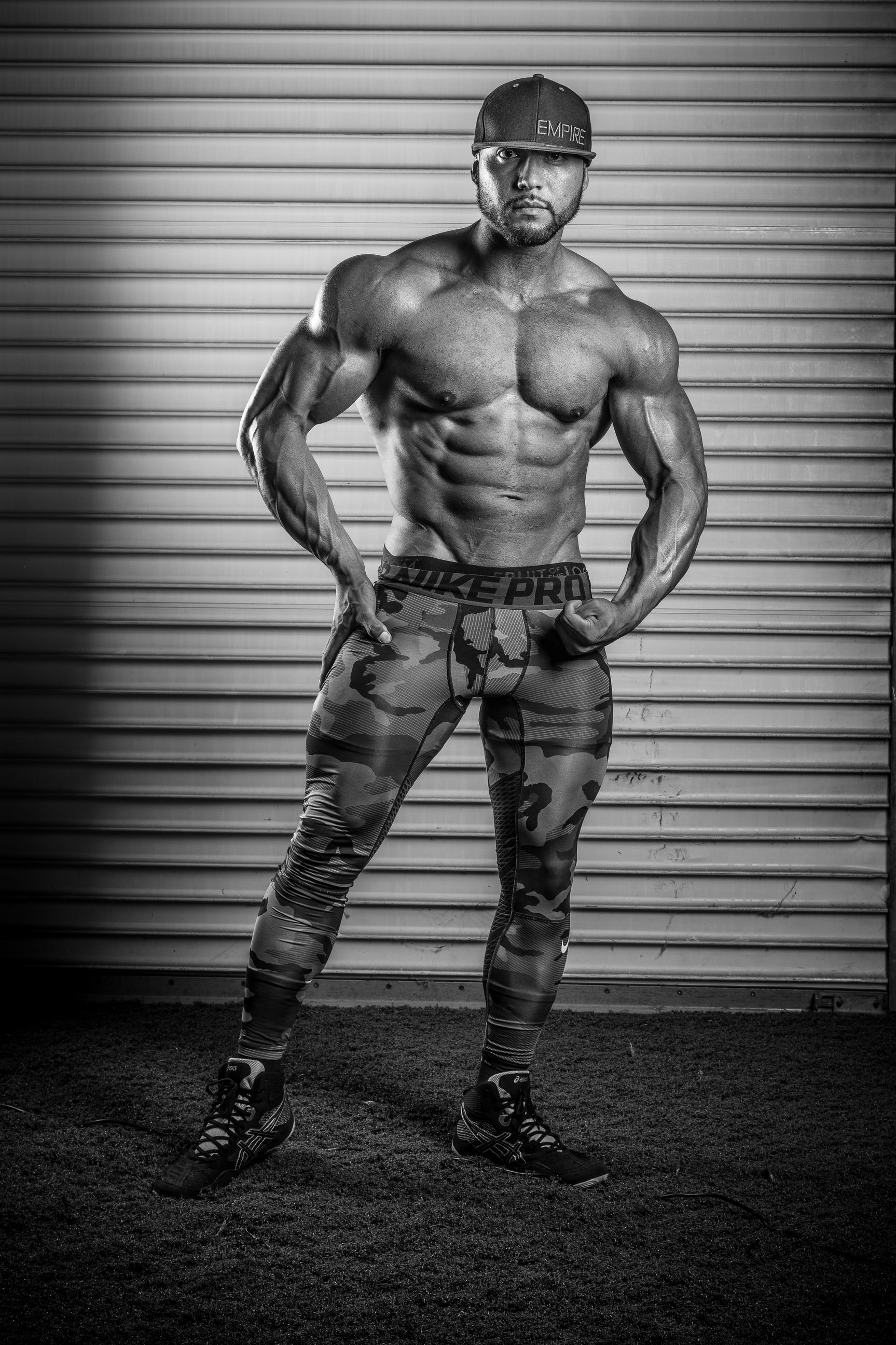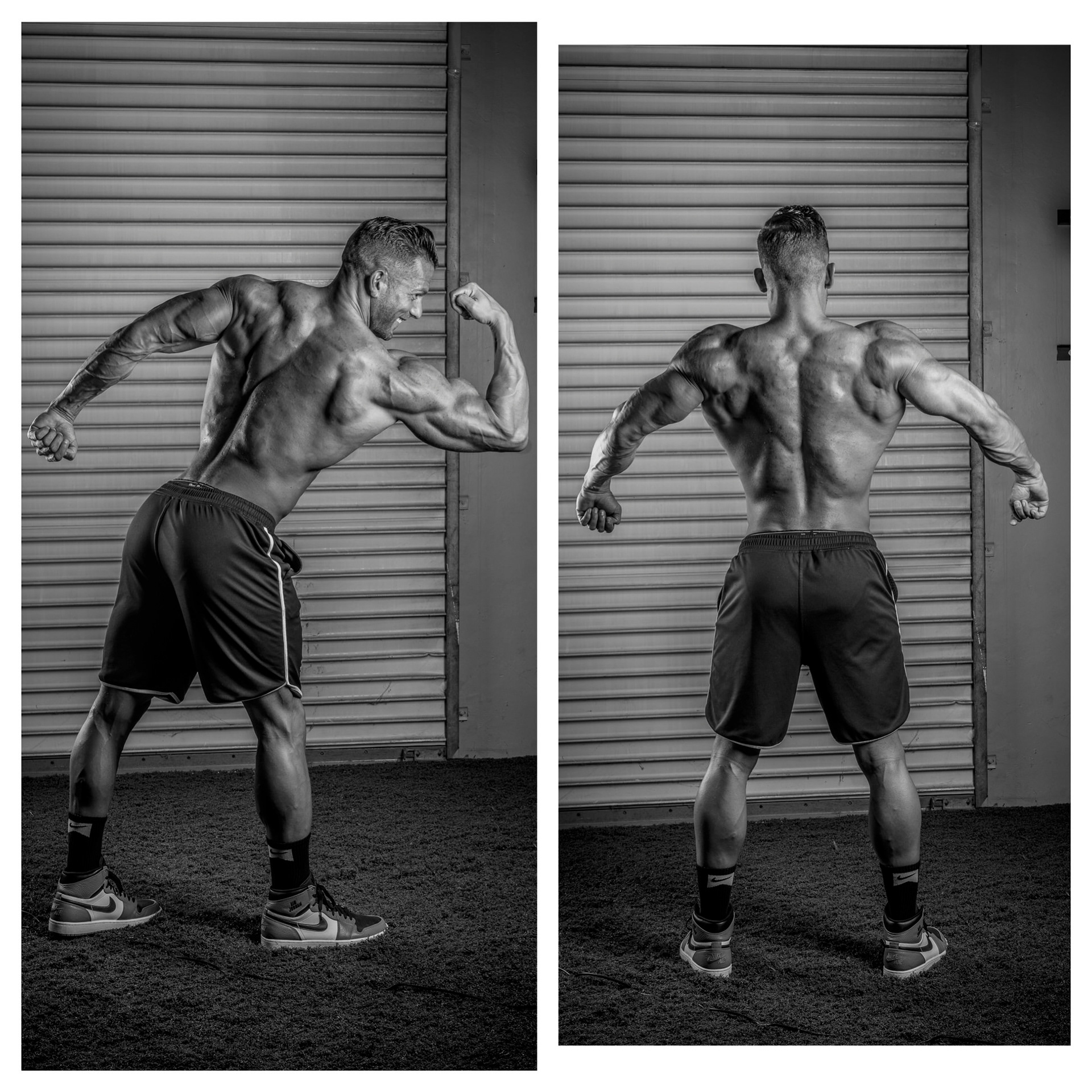 I had the great opportunity to photograph some very inspiring and dedicated individuals training hard at Zero Gravity Fitness.  I also got to team up again with the amazing Red Dodge (MUA). With this series, I wanted to present the images in Black & White highlighting all of the muscle conditioning.  I hope my photos pay tribute to the relentless commitment, determination, and muscle conditioning each person worked so hard to achieve.
Fan Art Collaborations with Ryan Crain
Photography by Mark Edwards / Graphic Artist & Design by Ryan Crain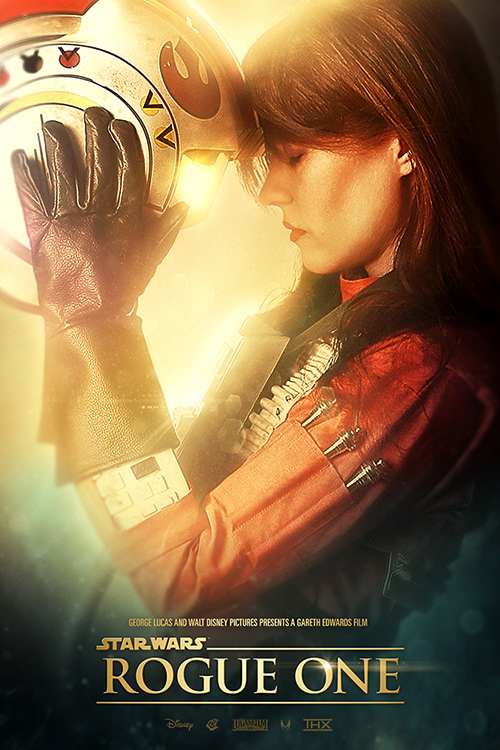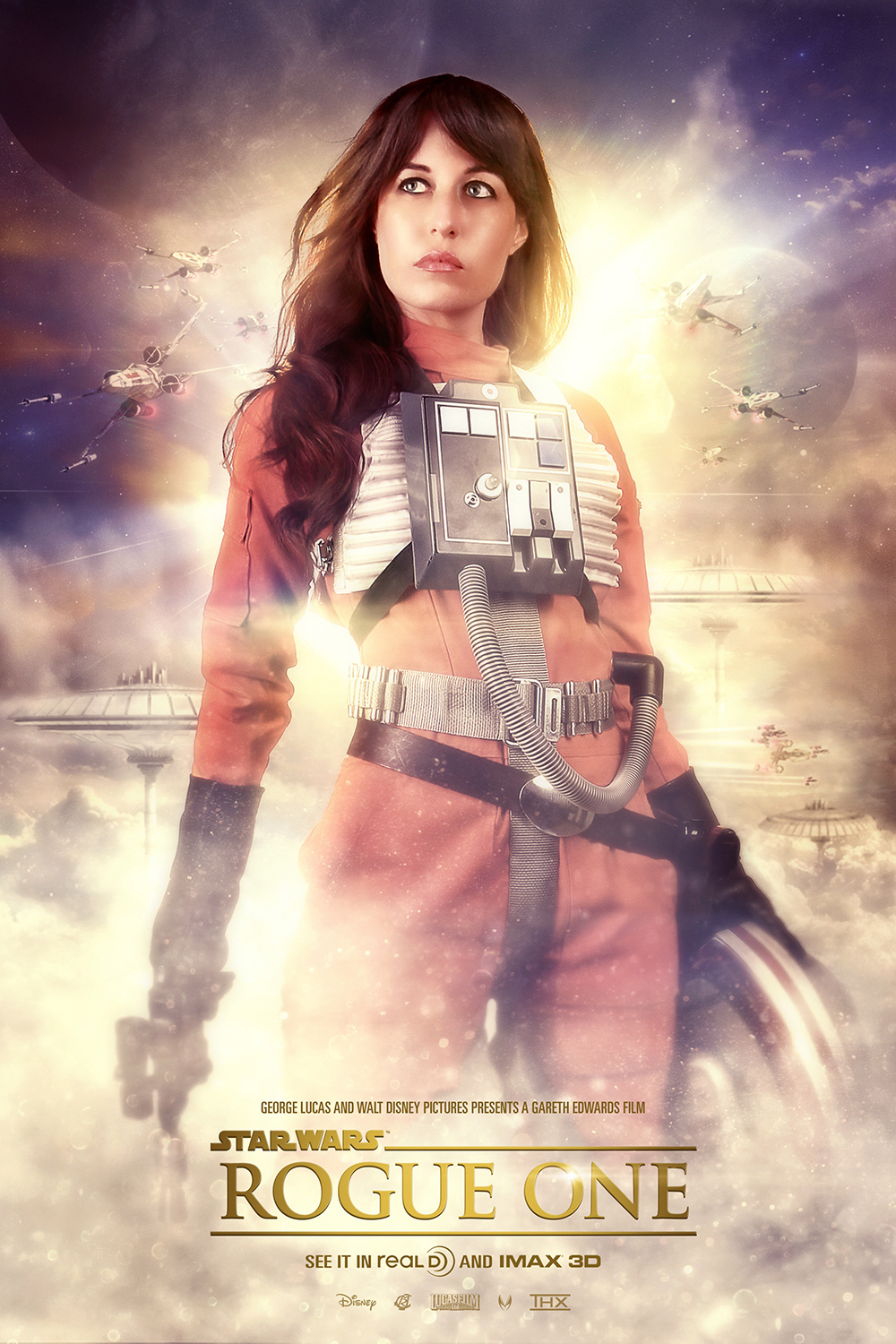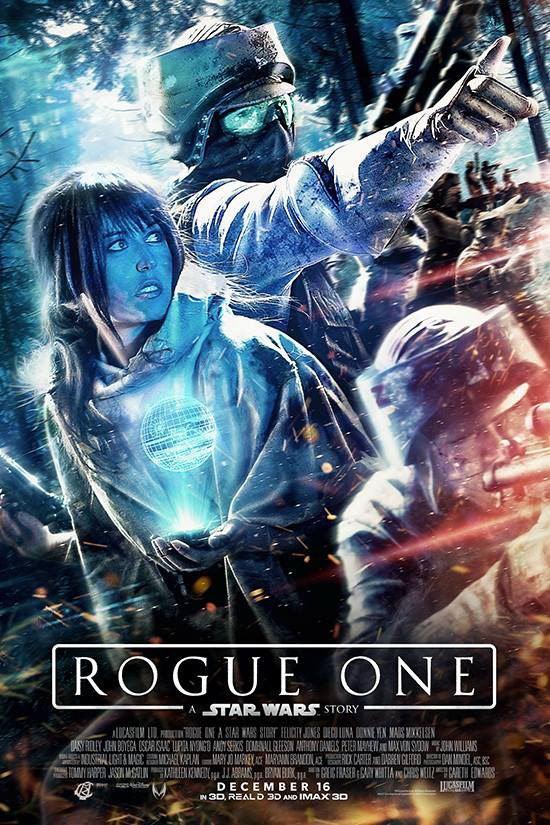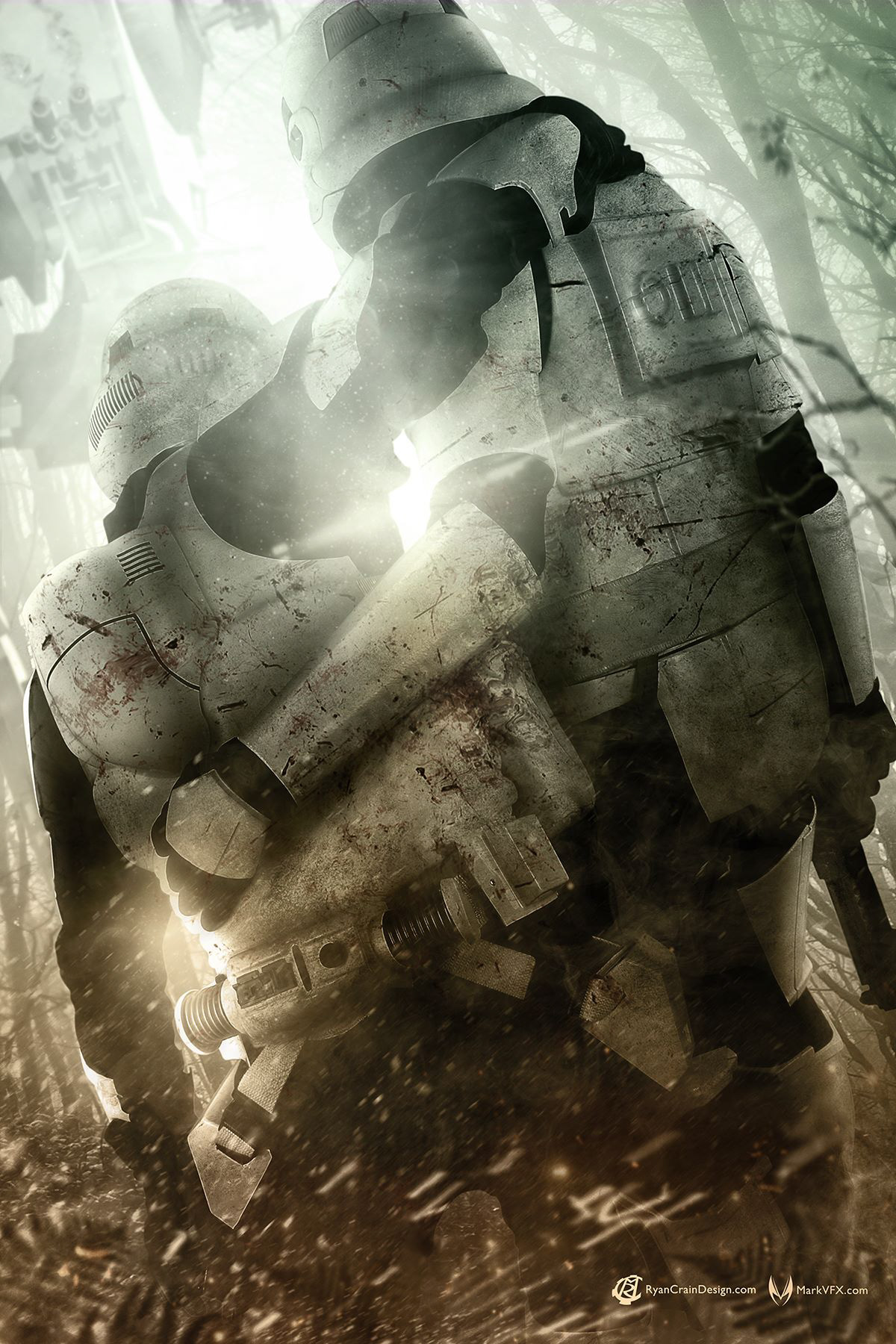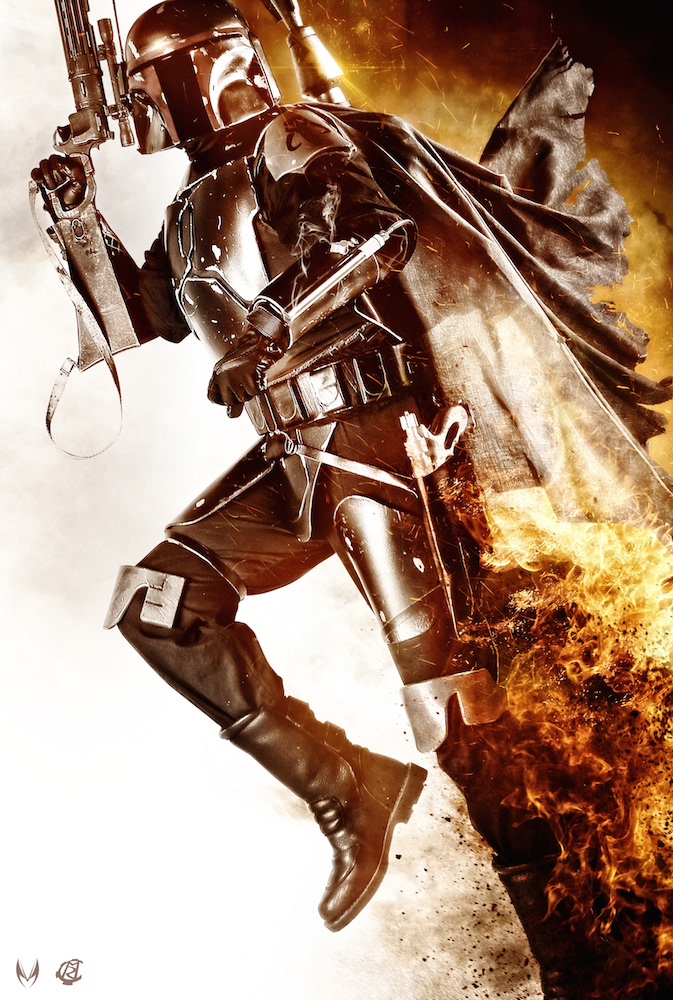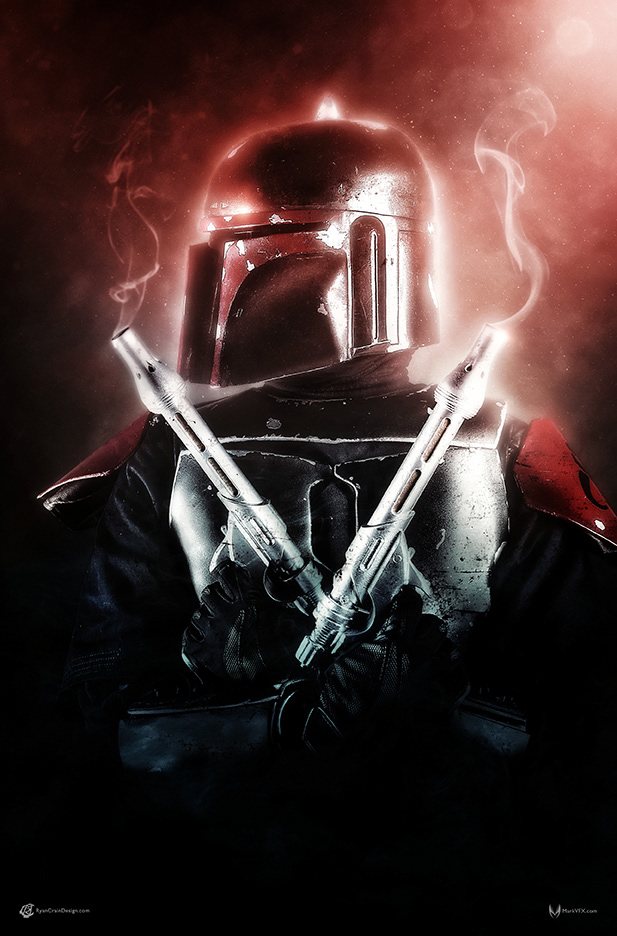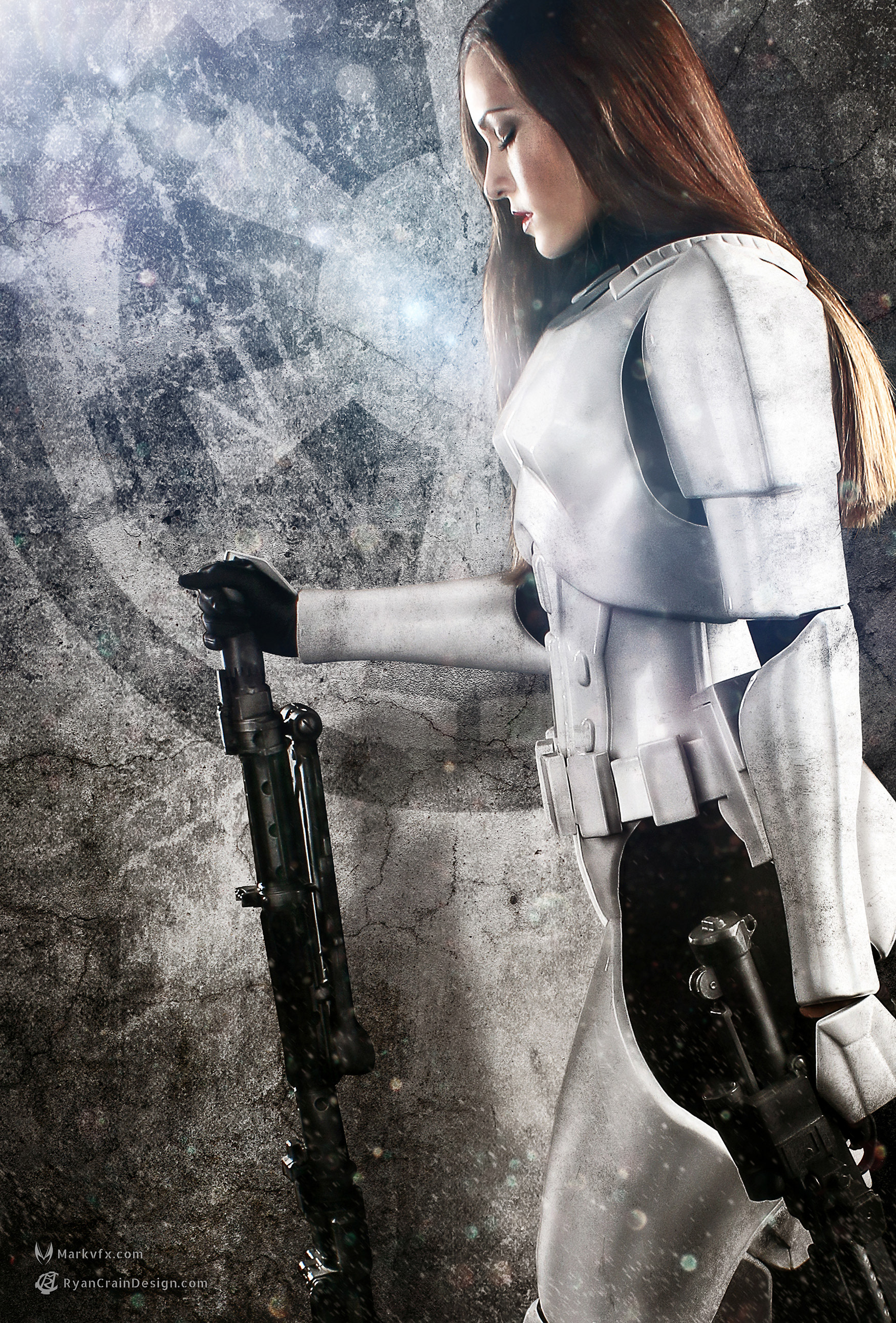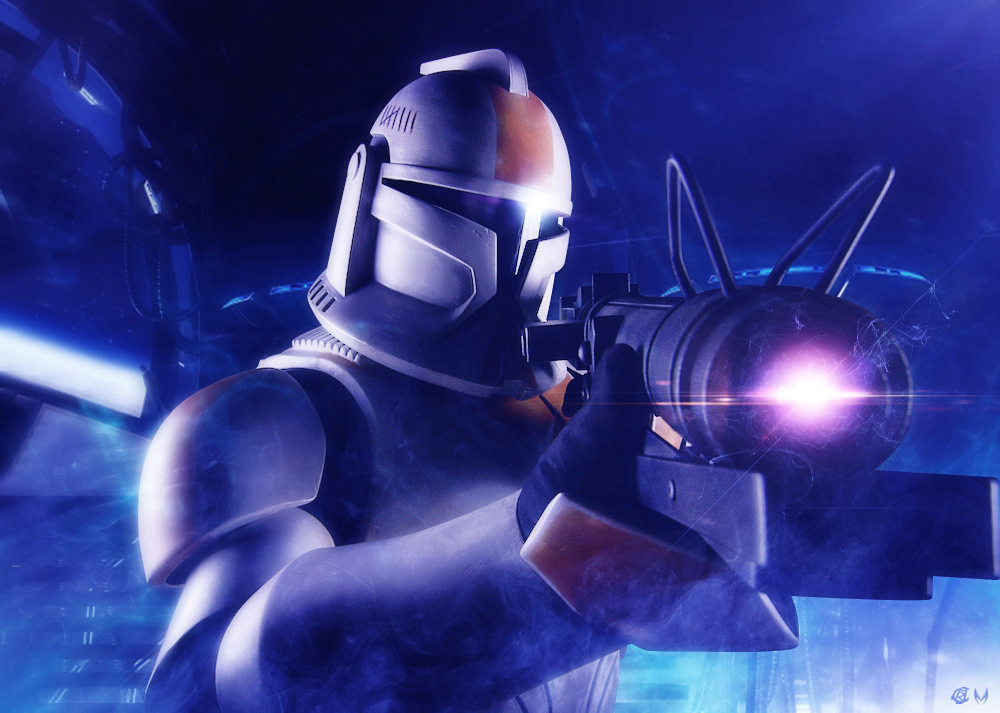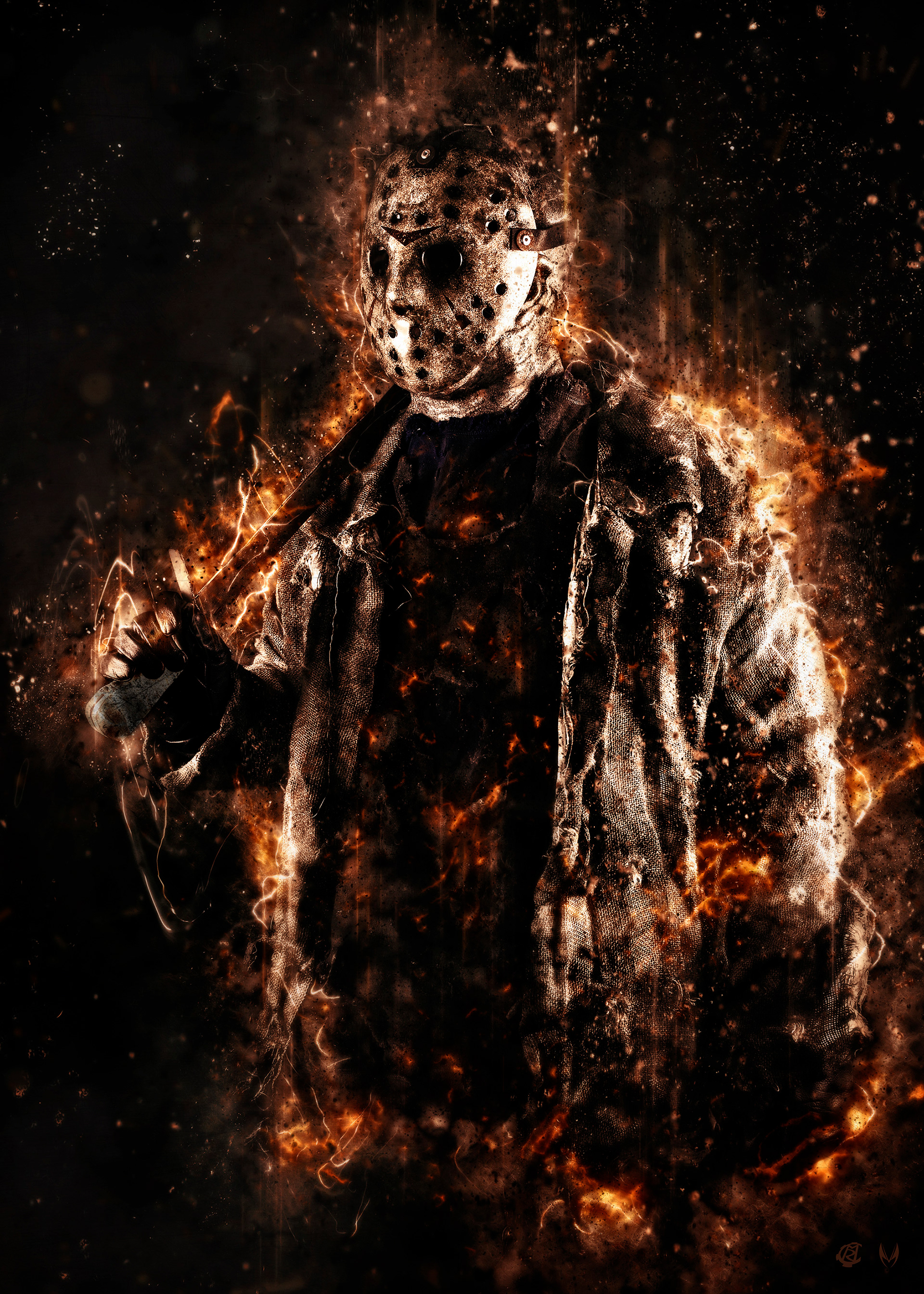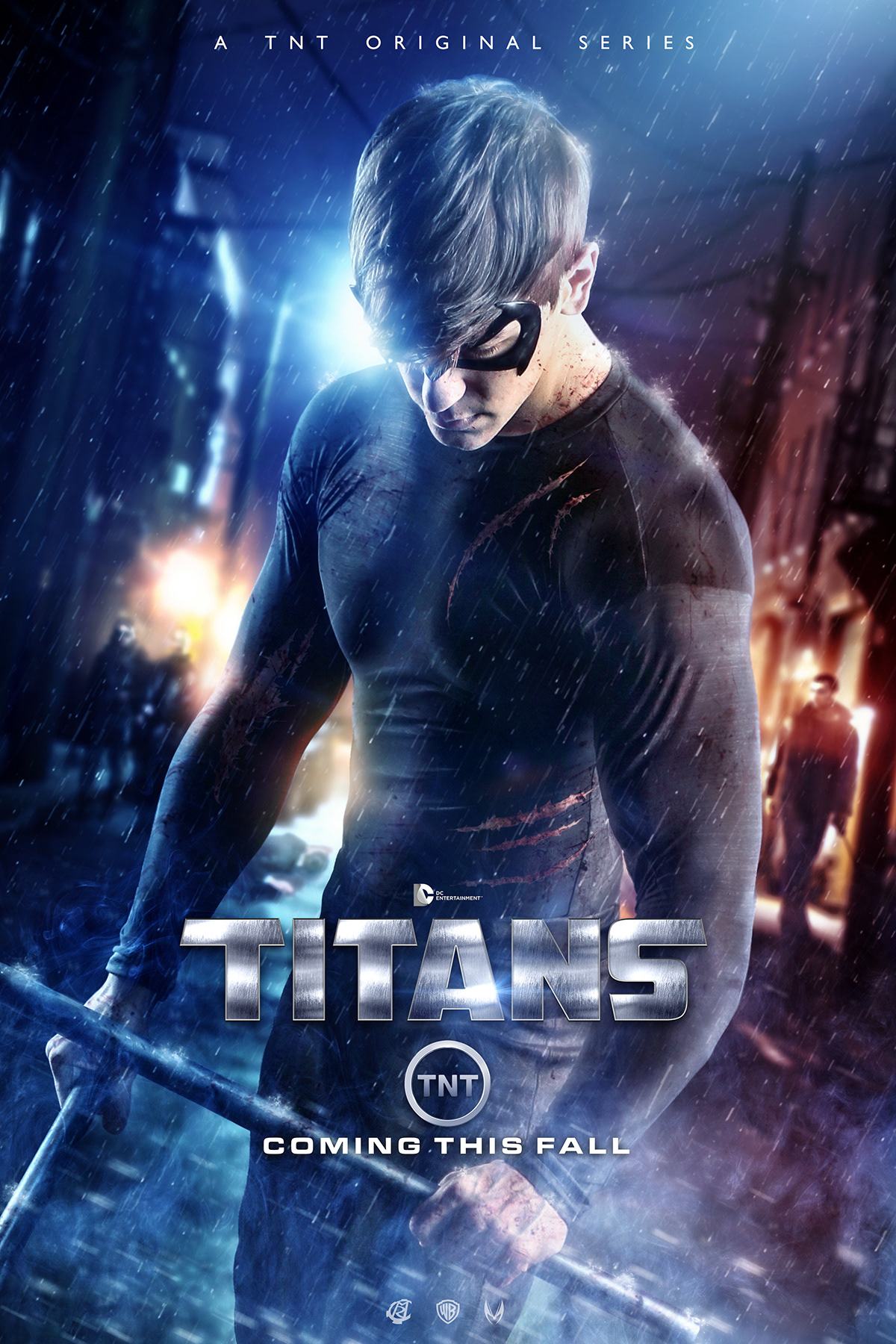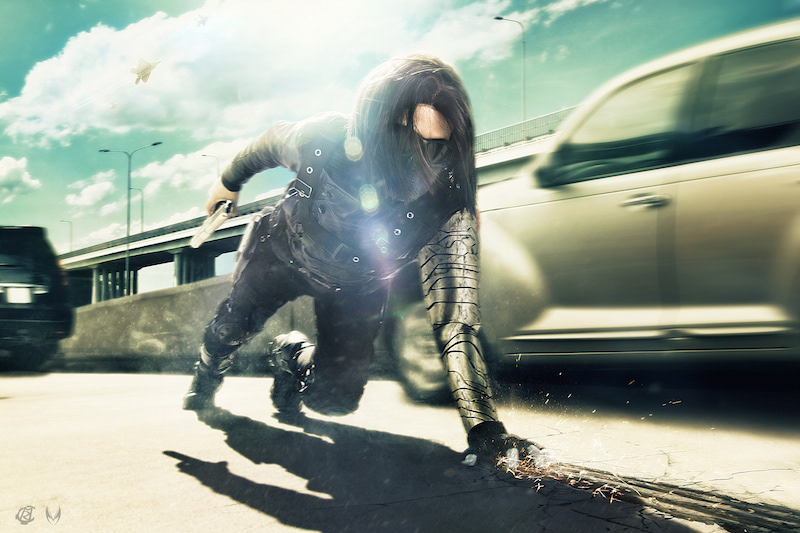 Over the last couple years I have had the honor of working with Ryan Crain on some Fan Art projects.  We would brainstorm an idea, I would shoot and light the photos and he would add the effects, backgrounds and custom text.   We were thrilled that many pop culture sites picked up on our work together, some of our Fan Art even went Viral.  Rotten Tomatoes showcased our Rogue One piece for almost a year before the official movie poster was released.  Here are few examples of my work with Ryan.  I look forward to many more in the future!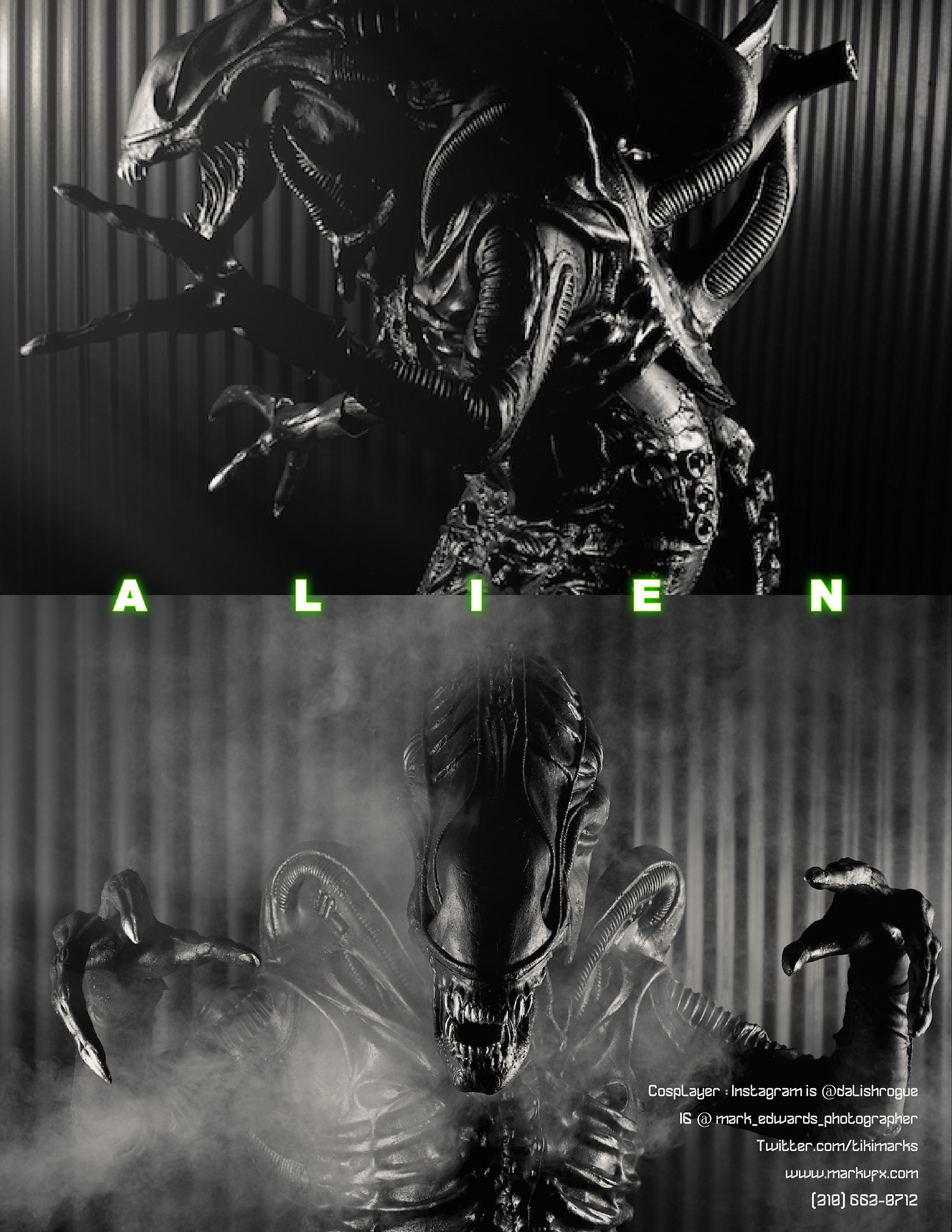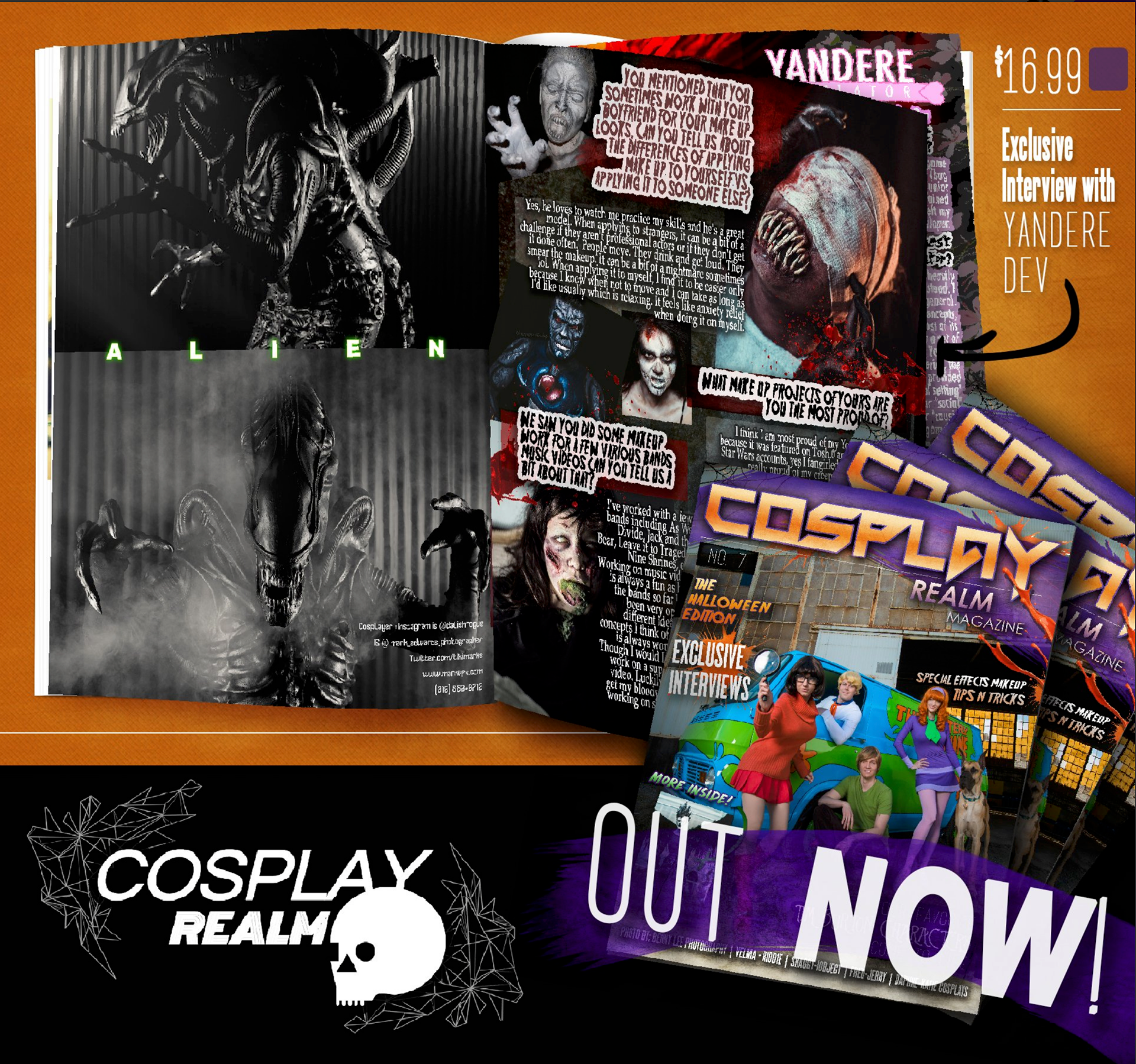 Honored to have my Xenomorph photos published in the October 2017 issue of Cosplay Realm Magazine.  You can purchase a printed version or digital version at their store.